UQ Digital Health Units | Case Study
Coviu
Oct 25, 2023 9:14:24 PM
This blog explores how the University of Queensland (UQ) is leading the transformation of medical education by integrating telehealth. It highlights the role of Coviu, a telehealth platform, in UQ's curriculum. Louise Harding, the Curriculum Development Officer, brings her wealth of experience to UQ.
---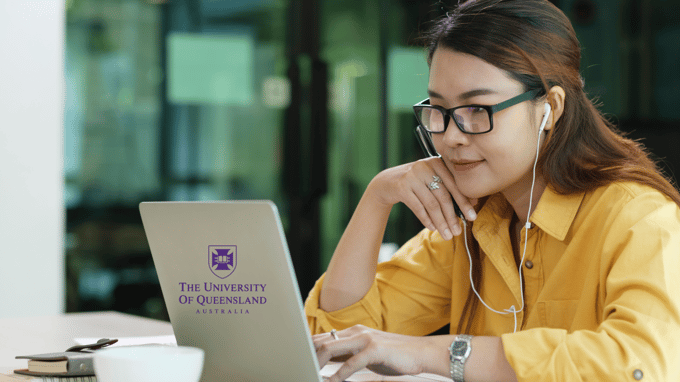 UQ's Digital Health Modules: Transforming Healthcare Education
In Coviu's new case study, we discuss the growing importance of digital health modules in Australia's tertiary institutions and their adoption of Coviu. UQ's digital health curriculum has found success with Coviu's user-friendliness, privacy features, and industry alignment - making it an ideal choice for University programs. Student experiences using Coviu emphasise its effectiveness in enhancing patient interaction. The blog also delves into key themes within UQ's digital health curriculum, the role of digital health modules in promoting telehealth adoption and the future of digital health. Lastly, it highlights Coviu's support for tertiary institutions, offering a secure, user-friendly environment for enriched learning.
Sneak Peak: Introduction
In the ever-evolving landscape of medical education, the integration of telehealth has become a game-changer. The University of Queensland (UQ), particularly through its Centre for Online Health, is an established leader in digital health education and research. Coviu talked to Louise Harding, Curriculum Development Officer for the Centre of Health Services Research at UQ covering various pertinent aspects of digital health units in tertiary institutions, including:
The existing state of digital health curriculum in tertiary education across Australia,

UQ's progression in developing a digital health curriculum and why it chose Coviu as the platform for its 'Introduction to Digital Health', a component of its Year 2 Doctor of Medicine (MD) program,

Collaborative strategies between universities and industry to enhance telehealth adoption among GPs, including the role of digital health modules in improving telehealth adoption, and

A glimpse into the future of digital health.
Read the Full Case Study
For insights and an in-depth analysis of digital health units in Australia, read the full case study.
---
Try Us Out
If you have any questions or suggestions for additional features you'd like to see, please don't hesitate to reach out!
If you haven't yet tried Coviu, you can get started today with a 2-week free trial - no credit card required!