Psychology Support for Burnout with Telehealth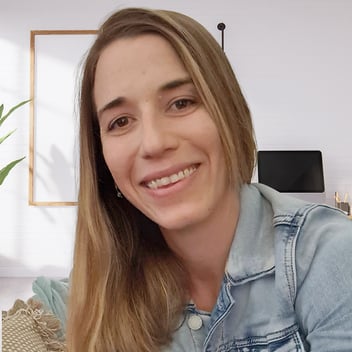 Shannon Swales
Clinical Psychologist, Burnout Psychology Support
---

Since 2013, Shannon Swales has been delivering psychological services to combat burnout via telehealth, reaching more patients and achieving greater flexibility for her practice.


---
What is Burnout Psychology Services?
Born out of my burnout recovery, Burnout Psychology Support is a therapeutic space where individual and group psychotherapy is provided to individuals who feel overwhelmed, lost, alone, trapped and absolutely exhausted every single minute of every single day and are looking for answers and support to find a way out. They are looking for a way to navigate through the chronic stress brought about by their work or caregiving responsibilities.


What led you to telehealth?
I have supported telehealth since my postgraduate psychology days, delivering therapy through this medium throughout my career. I love it so much because it allows us to break down barriers that otherwise would see people unable to receive therapy, and it allows practitioners like myself to work in a way that supports our well-being.
My passion is to change the culture of mental health in our society and to have every person equipped with the basic knowledge and know-how to care for their and others' mental health. I want to evoke the inner compassionate carer in everyone. Telehealth can allow me to reach a bigger audience.


What's your experience with telehealth been like to date? How has this changed since the outbreak of Coronavirus?
My experience with telehealth has been an overall positive one. When COVID hit and the governmental restrictions came in, my practice at the time went over to being fully telehealth for a period. Starting my own business, I chose telehealth as it is a lower-cost option than renting my own place and it means I can reach more people with the work I do. The capacity to run groups now with Coviu has been a huge advantage as well, as I do prefer group work.


What are the benefits of using telehealth for your patients?
Reduced costs and associated with travelling to our physical practice, as well as saved time

The ability to have therapy sessions in the comfort of their own home

Making therapy accessibility easier. Especially for chronically ill clients where pain and/or mobility is an issue or if they are a carer and unable to leave home
How has providing telehealth helped your business?
I am able to reach people all over and not just where I live/where my practice is based. It has really helped me create a sustainable way to work and expand my services.
Approximately what percentage of your appointments did you conduct over telehealth before COVID-19 versus now?
Our telehealth consultations comprised around 15% of consultations before COVID and now account for more than 80% of sessions.


How do you market your telehealth services to new and existing patients?
Social Media Ads

Health Practitioner Directory websites

Google search/SEO
So what's got you hooked on telehealth in the long run?
Telehealth was the most accessible option for clients who couldn't access traditional face-to-face therapy.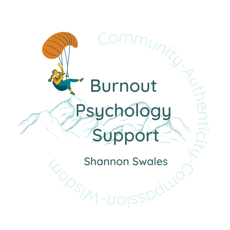 Learn more about Shannon Swales and her practice, Burntout Psychology Support here.
---
Take your practice to the next level like Sharon has, with Coviu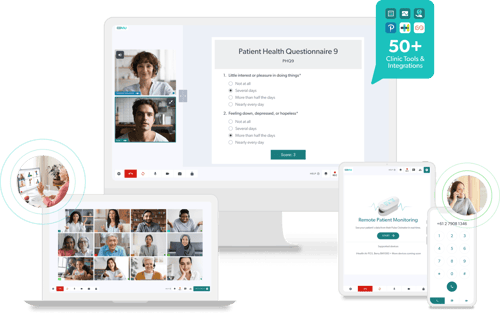 Book a Demo
Why not get started with a free demo and let the team show you 1-1 how Coviu can work for you here.


Get Started with a Free Trial
To learn more about Coviu and how to implement telehealth into your practice start a free trial here.
---
Already Using Coviu?


Marketing Your Virtual Care Practice
You are up and running telehealth consultations, but how do you attract clients to your new service?
Marketing your practice can be challenging so we have put together the ins and outs in an easy-to-implement document found here.


Share Your Success Story
If you would like your telehealth story to be featured, click here.


---