Telehealth Tools Thursday: Pearson BHS & BAI Assessments
Discover clinical tools available on Coviu's telehealth platform. This week we dive into Pearson Clinical's integration of the BAI and BHS assessments into Coviu's telehealth platform.
---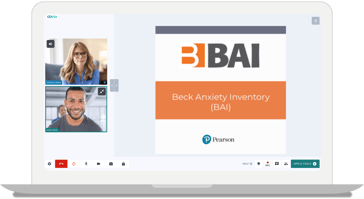 Beck Anxiety Inventory (BAI)
The Beck Anxiety Inventory (BAI) is a brief, self-report assessment for measuring anxiety severity and level. With the BAI assessment, patients respond to 21 items rated on a scale from 0 to 3. Each item is descriptive of subjective, somatic, or panic-related symptoms of anxiety.
BAI has been found to discriminate well between anxious and non-anxious diagnostic groups in a variety of clinical populations.
--------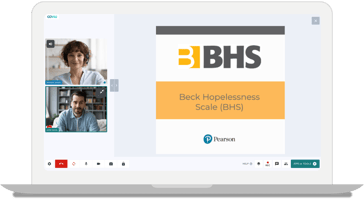 The Beck Hopelessness Scale measures negative attitudes about the future. Responding to the 20 true or false items on the BHS, patients can either endorse a pessimistic statement or deny an optimistic statement.
-----------------------
How It Works
Each of these apps can be purchased from our Apps Marketplace for $10 each, per month, per account. If you are on an Enterprise account, speak to your Coviu Account Manager for more information.
Each app is displayed via a simple, digital form making it quick and easy for clients to self-administer the questionnaire. Responses are automatically scored and interpreted in real-time, so you can see the results. Results are then neatly stored in a downloadable PDF format for offline viewing and backed up in Coviu's cloud storage.

-----------------------
How to Add Apps to Your Coviu Account
To get started, purchase any of the above apps from the Coviu Apps Marketplace. Once installed each app can then be viewed within your consultation under 'Apps & Tools', ready to be used with patients!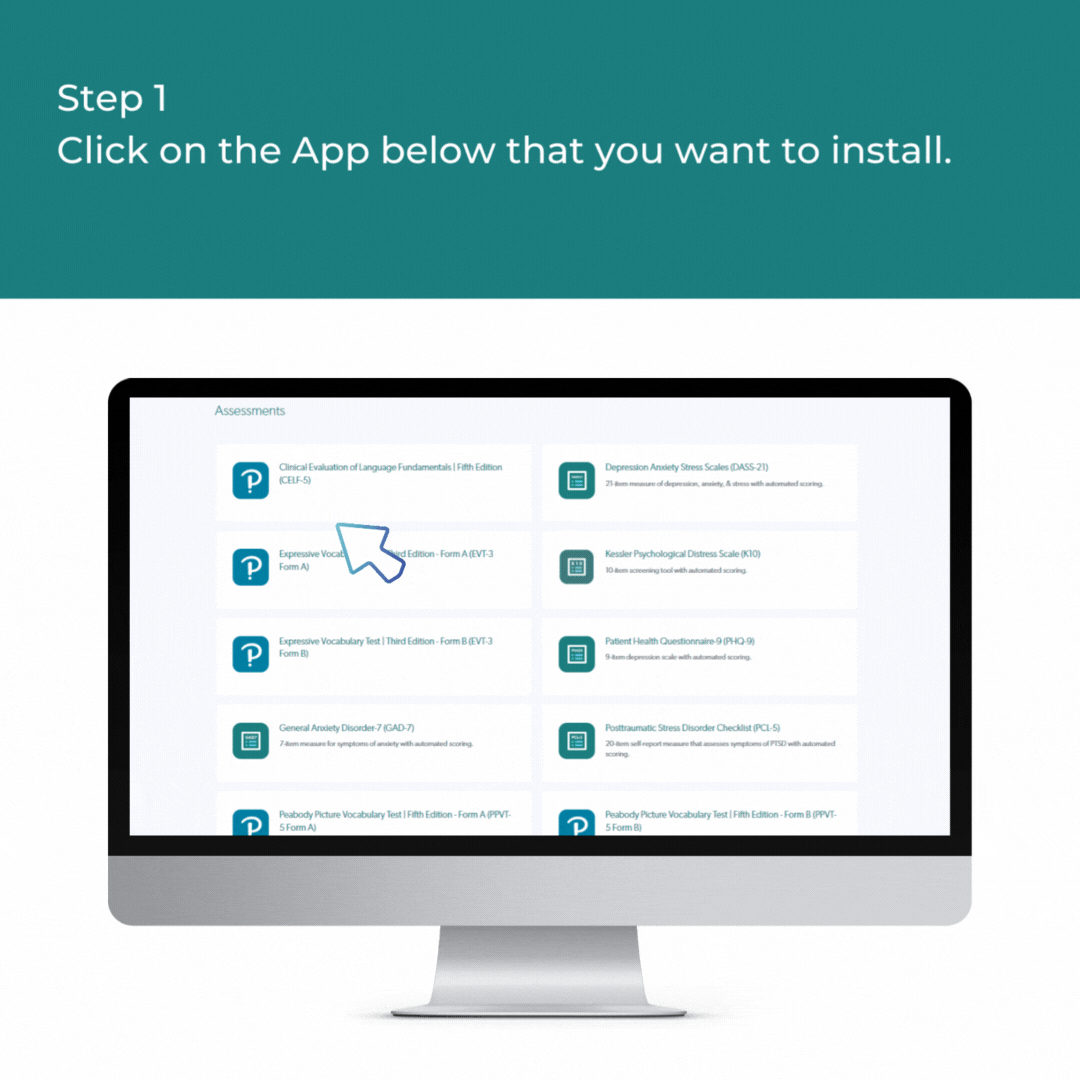 ---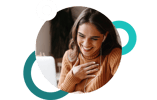 Start a 2-week free trial and start running consultations within just minutes! To learn more about Coviu book a call with one of our friendly team members here.