YouTube Video Player
The In-Call YouTube Video Player App allows you and your guests to watch YouTube videos together in Coviu. The App synchronises the video and audio of the YouTube video to enhance the viewing experience.
Perhaps it is a video showing a correct exercise technique? Or perhaps it is nutritional advice? Whatever it may be, the YouTube player is a great option for sharing resources.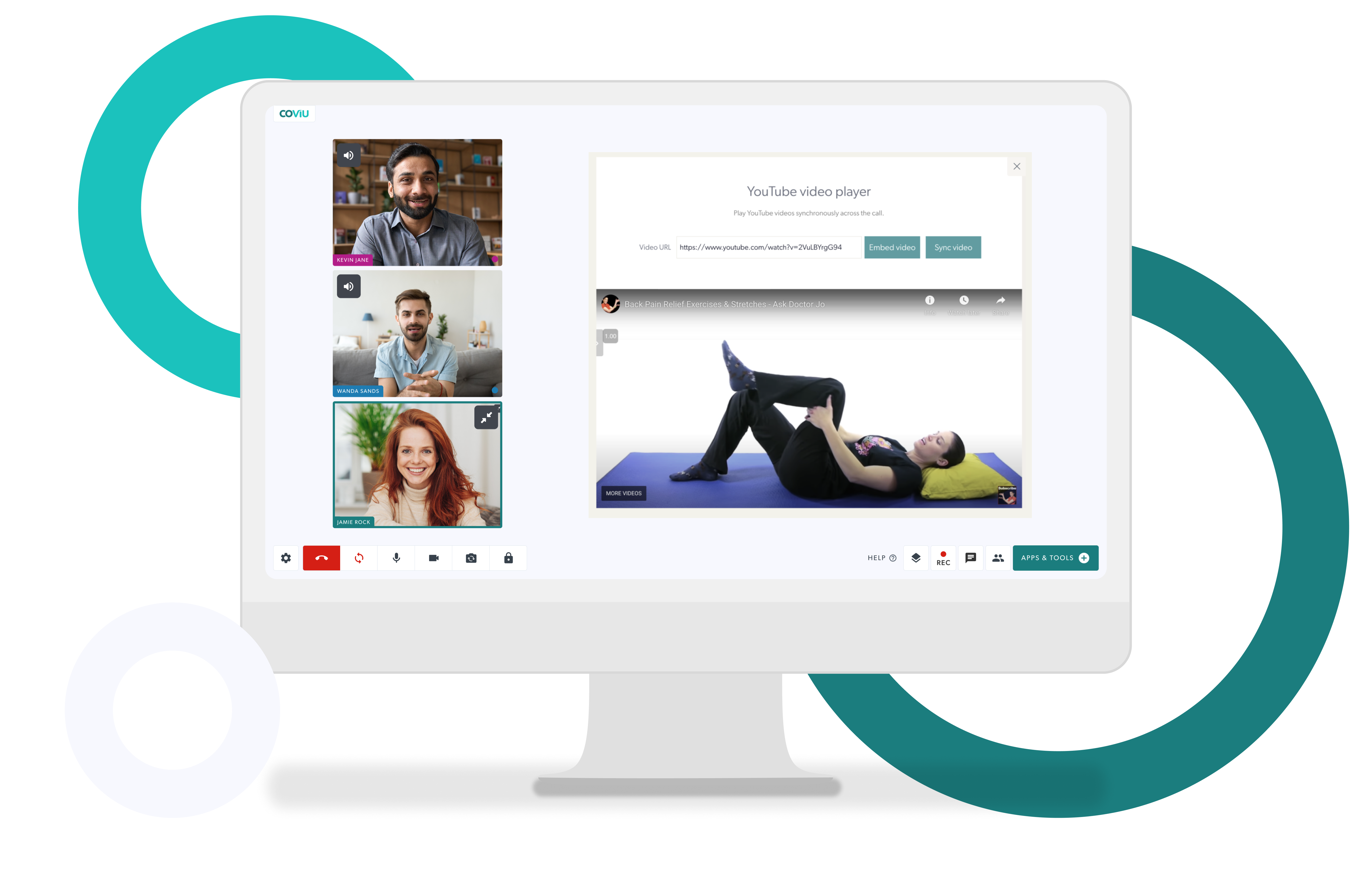 How It Works
Once installed, launch the 'YouTube Player' resource under the 'Apps & Tools+' button. The App allows you to copy the video URL from YouTube into the Video URL filed in Coviu, simply click 'Embed Video' to begin.
If you'd like to stream your own MP4 Video file within the call, check out the Video Player App.
Are you a provider or a patient?
As a patient, you do not need to sign up to a Coviu account. Your healthcare provider will use their account and send you a link to join at the time of your consultation.