Web Coaching
The Web Coaching App allows you to create assessment checklists, perform and record your call, and then replay and review the recording together with the participants of the call. This App is ideal for role-playing, training or other assessment activities requiring collaborative review.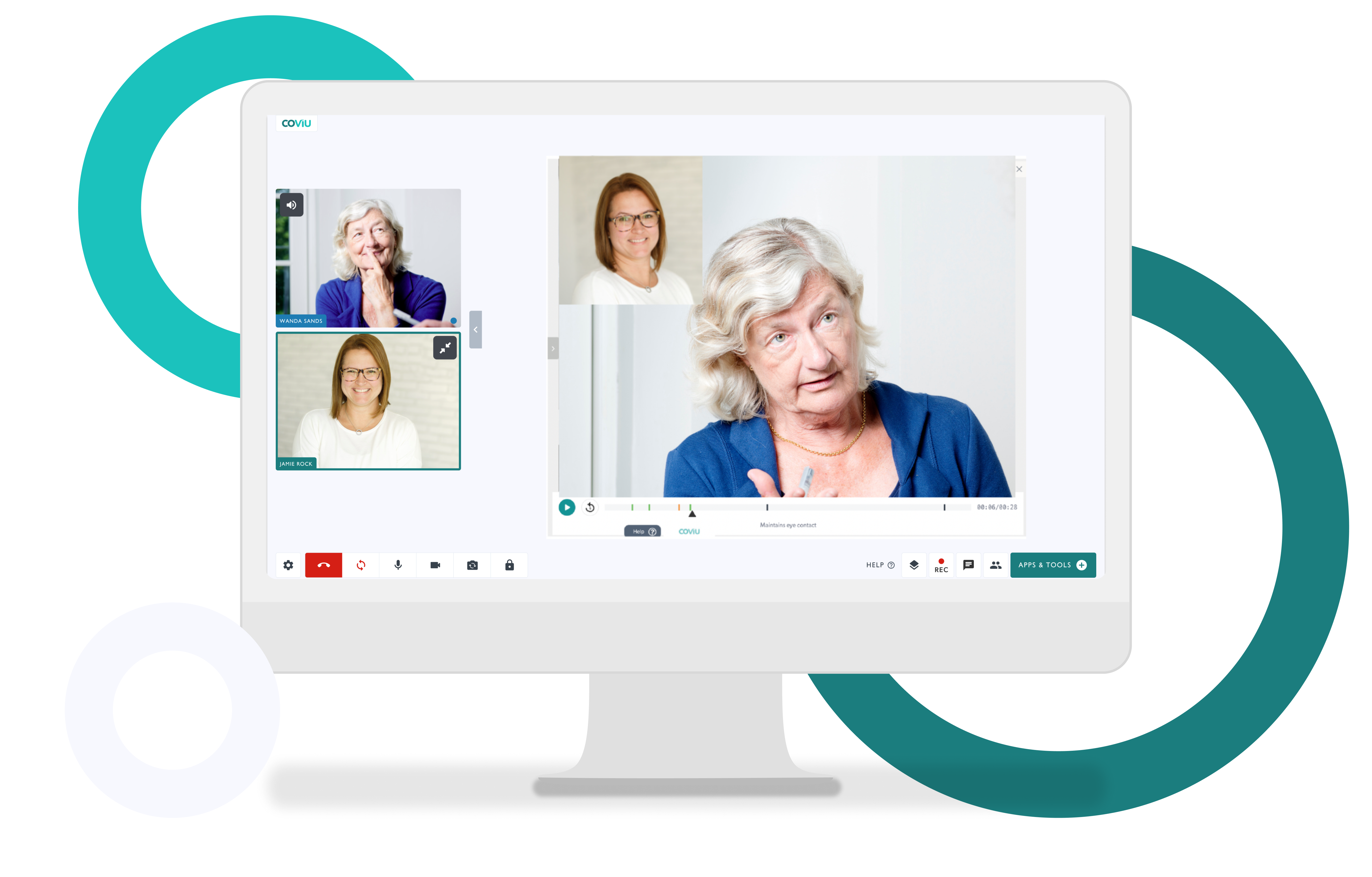 How It Works
Create, perform, record and review role-play within your organisation. You can then download your role-play recordings for future reference.

1) Select the role-play checklist to use during your Coviu call.
2) The checklist will appear on the right-hand side. Your guest is unable to see the checklist. As the recording continues, you are able to tick items on the checklist. You are also able to add a marker at any time and give the marker a name to support your debriefing session.
3) The recording can then be viewed by both the guest and host during a debriefing session. The markers can be used to view specific parts of the recording that are of interest to the participants. Once complete, it can be downloaded.
Requirements
Chrome and Edge are recommended.
Firefox may be applicable but inconsistently.
Not compatible with Apple iPads or the Apple Safari Web Browser.
Cost
Essentials Plan
Standard Plan
Premium Plan
Enterprise and
Healthdirect

$85/month/account (unlimited assessments and users)

$85/month/account (unlimited assessments and users)

Free

App costs may differ. Please contact your account manager for assistance with a quote and activation of the App in your clinic.
Learn more
Are you a provider or a patient?
As a patient, you do not need to sign up to a Coviu account. Your healthcare provider will use their account and send you a link to join at the time of your consultation.