Measurement-Based Virtual Care for Online Addiction Treatment
Integrated clinical assessments & tools for all stages of addiction treatment
Optimize Online Addiction Treatment Programs with Measurement-Based Virtual Care
Coviu is a measurement-based virtual care platform with clinical assessments & tools integrated into both video & voice telehealth sessions to treat all stages of addiction. As the only approved provider of the ASAM (American Society of Addiction Medicine) Criteria assessment in video consultations, Coviu is tailored to improving healthcare outcomes for those struggling with substance dependency.
Coviu's virtual care platform offers addiction patients and practitioners:
Increased access to assessments for addiction sufferers including in-call behavioral, Pearson assessments, Customizable Forms, and the ASAM Criteria assessment

A Clinical Toolbox like no other for PHP & IOP Programs with over 50 Apps & Features allowing Group Therapy, Remote Patient Monitoring and improved medication management, and access to On-Demand Medical Interpreters with 2m lingo

™

Increased ability for practitioners to meet individual patient needs with hybrid care
Reduce barriers

with

reliable & easy access

to online healthcare with one click and no downloads, which works on lower bandwidth

A secure and HIPAA-compliant experience with data end-to-end encryption

Scalability and flexibility

with scheduling, waiting room features allowing central oversight and effective triaging, plus EHR integrations


and more...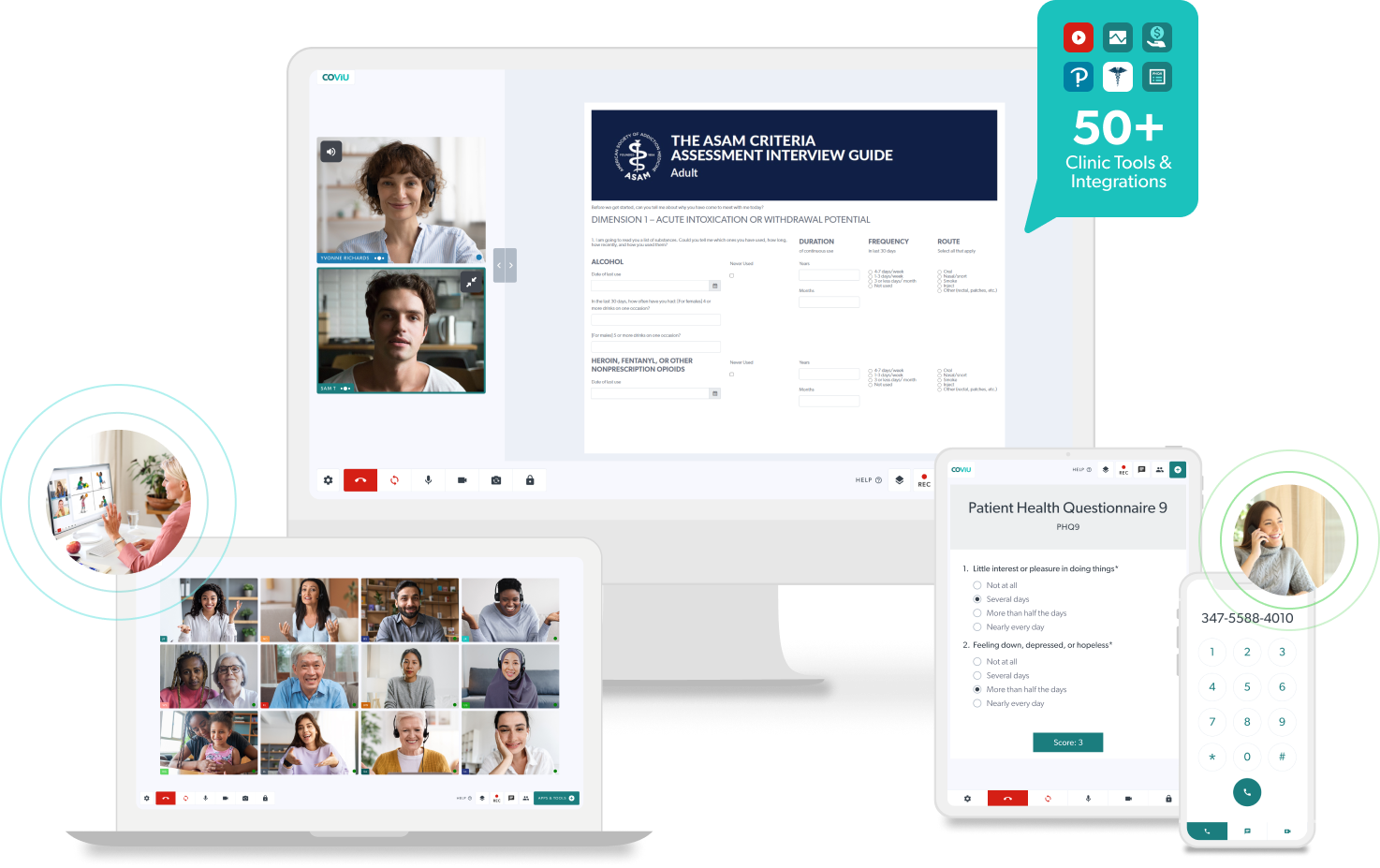 9 million consultations and counting...
Features Along the Whole Continuum of Care
Coviu's measurement-based virtual care platform complements all stages of the continuum of addiction treatment from most intensive to least, including in-patient hospitalizations, residential treatment, intensive outpatient treatment, and outpatient treatment. With a hybrid approach to addiction treatment, clinicians are able to tailor programs to patients' specific needs, addressing the widely varied circumstances and clinical needs of addiction sufferers. Virtual care also offers a solution to staff shortages and improves oversight of patients' recovery, leading to improved continuity of care. With the multi-stakeholder nature of addiction treatment, virtual care allows for family, support members, and multiple health professionals to liaise with the patient with greater efficiency and reduced wait times. The below diagram illustrates some of the scenarios where virtual care can enhance addiction treatment.
Assessments for Addiction Treatment Online
ASAM Criteria Assessment
The only ASAM approved integrated assessment in telehealth. The ASAM Criteria is the most widely used and comprehensive set of standards for placement, continued stay, transfer, or discharge of patients with addiction and co-occurring conditions.


Coviu's Customizable Forms App enables the creation of any custom form you would like your participants to complete during your telehealth consultation. Forms can be used to enhance the intake process, and at any stage of your program, should you require.
Behavioral & Pearson Assessments
Assess your clients professionally with Pearson Assessments including CELF-5, WIAT-4 and KBIT-2 and behavioral health forms such as PHQ-9, K10, GAD-7, and DASS-21, with automatic scoring within your telehealth call.
Clinical Toolbox for Addiction Sufferers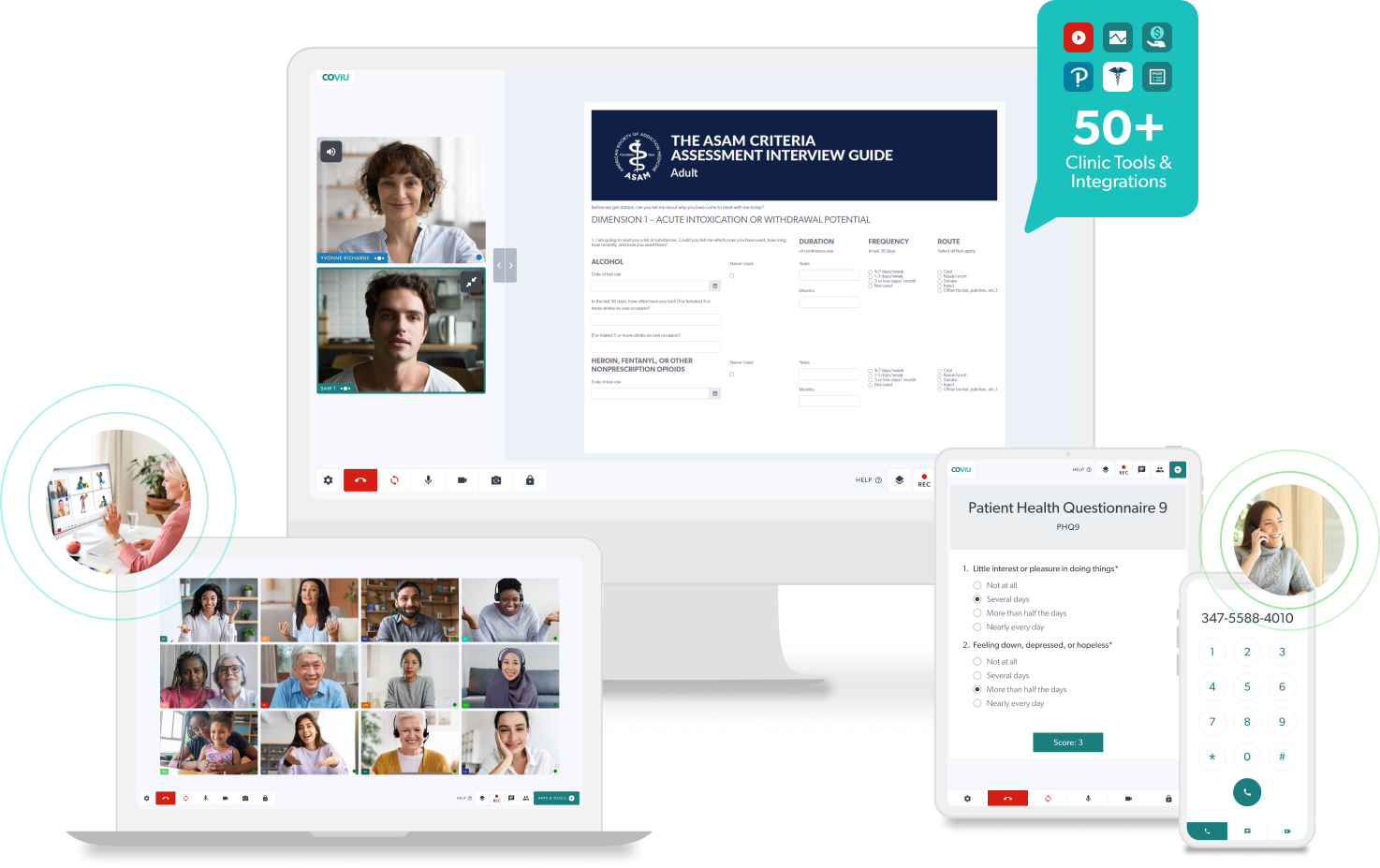 All the Features You Need for Recovery
Coviu's platform offers measurement-based, all-in-one virtual care and gives you the flexibility to pick and choose from features to build the optimal addiction treatment program, particularly at the PHP and IOP stages for your patients.
Secure Group Therapy
Assessments, Assessments, Assessments
Customizable Forms
Waiting Room, Scheduling, Virtual Triaging
Functionalities & Integrations to Support Existing Clinical Workflows
Over 50 Apps & Clinical Tools including Remote Patient Monitoring
On-Demand Medical Interpreters with NAATI Certification

Download our Fact Sheet
If you're after a summary of Coviu's platform for addiction medicine click here.
Case Study
Treating Alcohol Dependence with Virtual Care: An Online Home Detox Program
The Clean Slate Clinic is a Telehealth program that supports addiction sufferers to safely undergo alcohol detox from home. Since establishing at the beginning of 2021 over 50 patients have successfully undergone an at-home alcohol detox program completely via telehealth. This new model has proven to be safe, effective, and convenient, making alcohol treatment widely available to all who need it, regardless of their location. Read the full case study to learn about patient clinical outcomes, patient experience, the full benefits of the telehealth model for clinicians and patients, and how patients are managed safely through telehealth.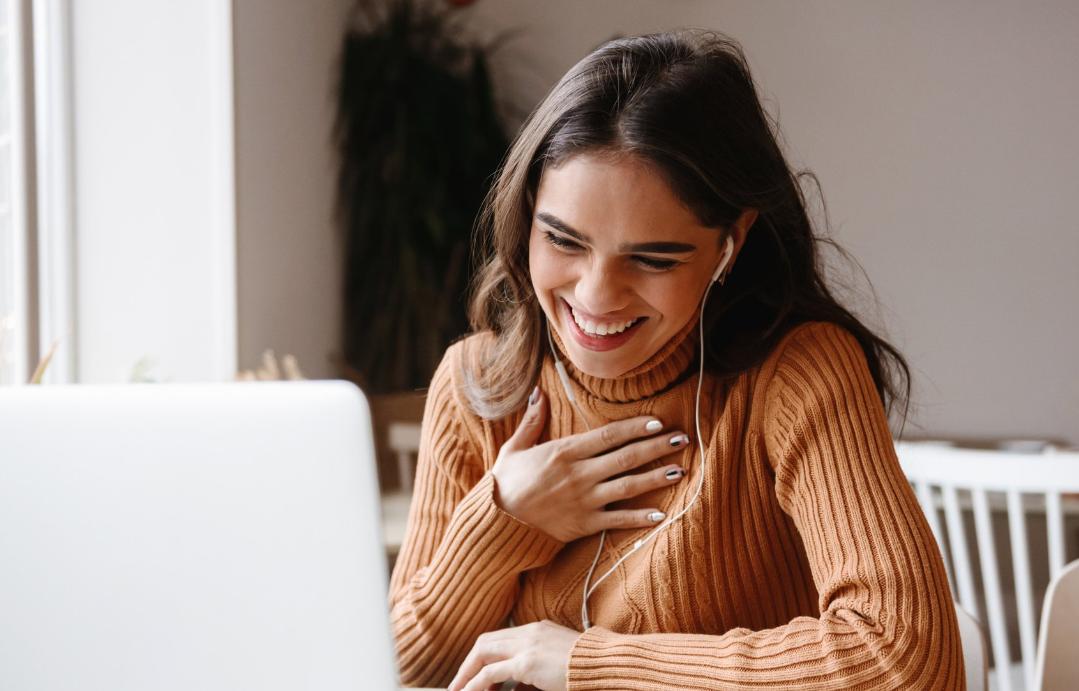 What do the Statistics say?
Video conferencing for smoking cessation has shown 12-month abstinence rates (25%) compared with in-person treatment (21%). Read More.

Seven published studies that compared addiction treatment delivered via telehealth with in-person treatment (four on individual counseling, one on group counseling, and three on medication management) found no difference in retention, satisfaction with treatment, therapeutic alliance, and substance use. Read More.

The use of telehealth was shown

to result in higher patient satisfaction, compliance, and treatment retention rates in an addiction treatment study.

Read More.
Read More Clinical Evidence here.
Coviu Delivers for Practitioners Like You
Want to Know how Coviu Compares to Other Solutions?
Telehealth Provider of Choice
Trusted by