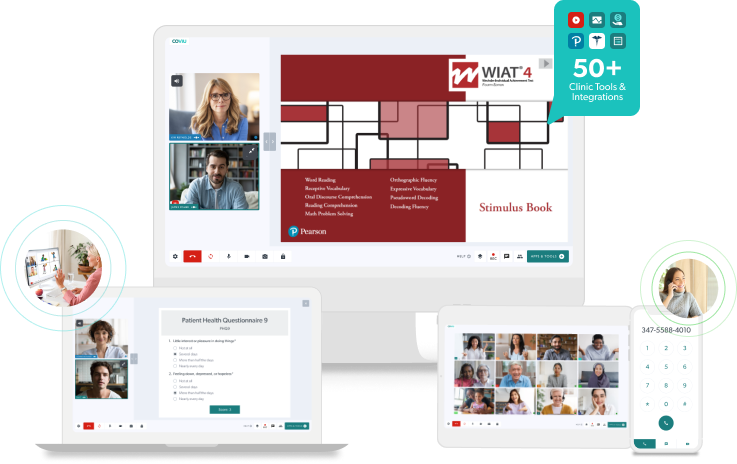 Measurement-Based Virtual Care Software Systems
Coviu is an all-in-one virtual care engagement platform that enables providers to deliver a superior, frictionless virtual care experience to improve clinical outcomes, capacity, and workflow efficiencies. Rich in clinical features and apps, it only takes healthcare providers minutes to set up and connect with patients with our measurement-based virtual care consultation software.
The best telehealth video consultation software with purpose-built features for your health system can:
| | |
| --- | --- |
| | Streamline your existing virtual workflows. |
| | |
| --- | --- |
| | Enhance your consultations with in-built clinical tools. |
| | |
| --- | --- |
| | Optimize security with HIPAA, FERPA and ISO 27001 compliance and end-to-end encryption. |
9 million consultations and counting...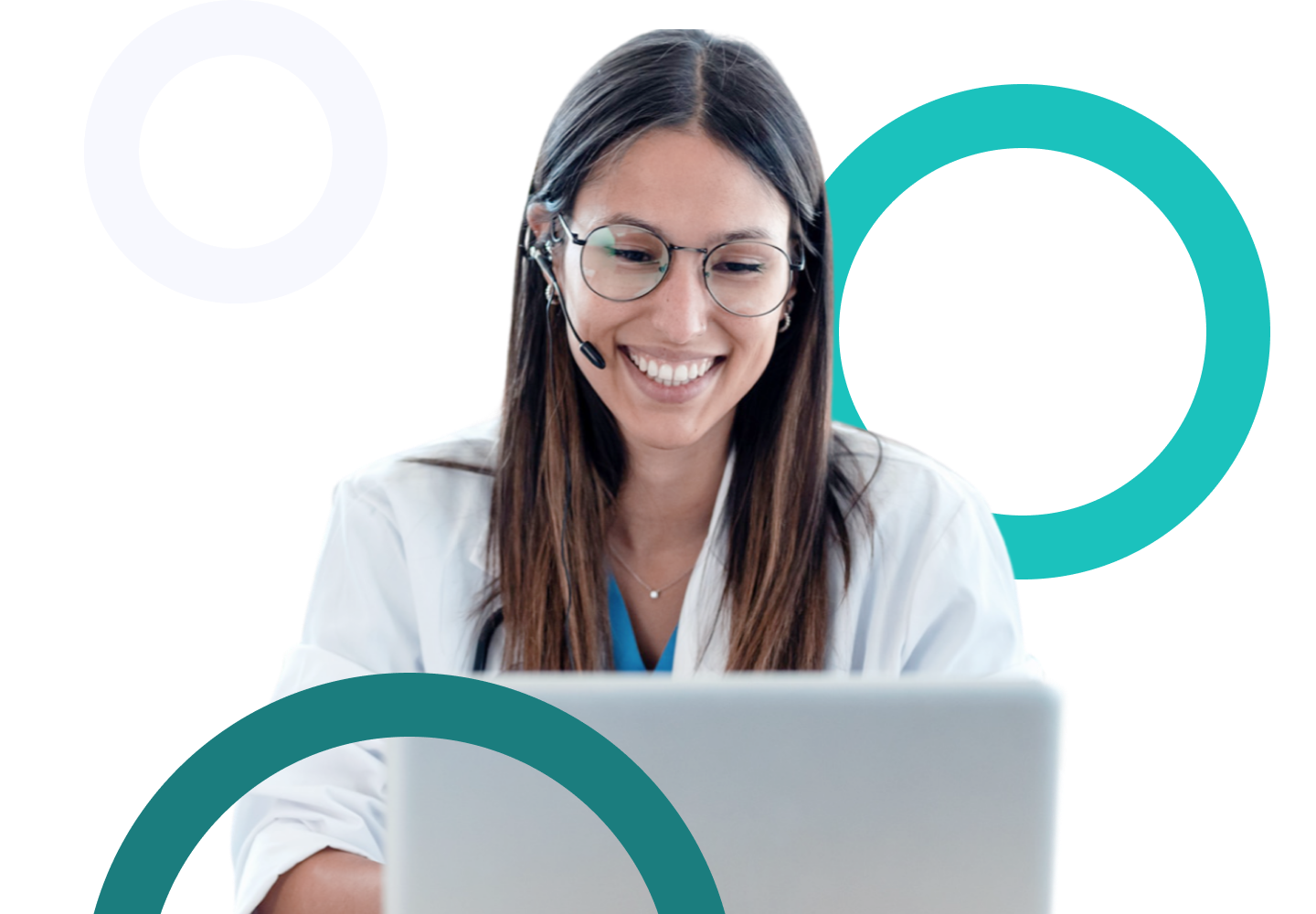 Enterprise Telehealth Software Systems
Coviu provides scalable and customizable video consultation software solutions for health systems that want easy oversight and centralized management. The software can also be used for phone call consultations. Features of our enterprise software for telehealth include:
Customizable patient management tools and virtual workflows.
Full reporting capabilities for clinical governance.
Live waiting areas with SMS, email, and browser notifications for patient triage and administrative tasks.
EHR integration.
White-label solutions and own URL hosting.
Why choose Coviu? Our software for telehealth is secure and, above all, easy for patients/clients and healthcare professionals to use. Transform the way you schedule appointments, access electronic health records, and, above all, virtually connect with patients/clients.
Private and Secure
HIPAA compliant, FERPA compliant, ISO 27001 certified, and end-to-end encryption (E2EE) ensures your data is always safe and secure. Provide patients/clients with peace of mind their information is secure while ensuring compliance.
Fits with Your Processes
Replicate your organization's physical structure in an online environment and digitize your practice in one day.
Seamless Across All Devices
Coviu has clinicians and patients/clients covered with accessing their telehealth consultation from mobile phones to desktops including IOS, Android, Mac, Linx or PC devices.
Easy for Patients and Clients
No downloads, installations, or account creation is required. Patients/clients just click a link and connect! Make your health services more accessible.
Amazing Support
We are here to support you every step of the way through our live chat.
Clinical Tools
Achieve more with your calls using powerful apps designed for healthcare that easily integrate with Coviu.
Benefits of Telehealth with Coviu
Use Coviu's virtual consultation software with confidence knowing patient/client privacy is fully protected. Coviu prioritizes HIPAA, FERPA and ISO 27001 compliance in addition to offering a suite of clinical tools that can enhance health providers' telehealth offerings.
For your patients/clients
Coviu's software helps you reach patients/clients wherever they live, making care more convenient for both them and your staff. Your patients/clients will love the ease and simplicity of using Coviu for their appointments.
For your health system
Grow your health system by making it as easy as possible for your patients/clients to show up, and keep showing up! Intuitive telehealth software systems can help reduce the number of no-shows and those desperate calls from your patients and clients saying they're stuck in traffic. Joining is easy, patients/clients join their virtual appointment with the click of a button and your clinic improves its operating efficiency.
For you
Coviu comes with a plethora of apps that can be added to the telehealth virtual care software. The suite of apps is specifically designed to help you work smarter, not harder. Getting rid of the constraints of standard office hours and fixed office locations means less time working and more time to spend on all the other important things in life.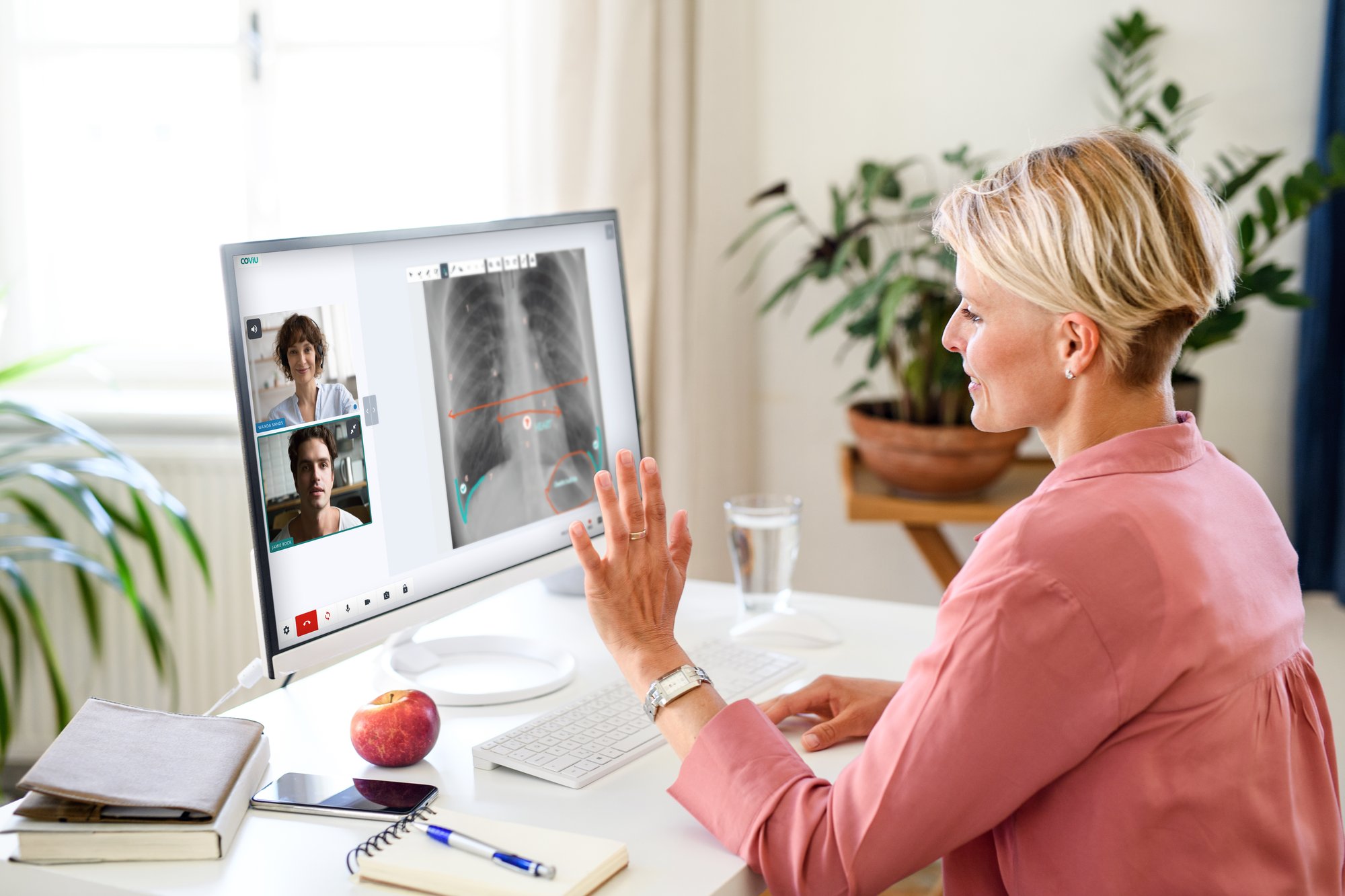 Apps Tailored To Your Practice
Achieve more with your calls using powerful clinical apps to suit your specialty. Tailor your telehealth solutions with a variety of apps to enhance everything from assessments to client interactions.
Pearson Assessments
Assess your clients professionally with leading clinical assessments.
Behavioral Health Assessments
Assess your clients professionally with behavioral health assessments such as the DASS-21, PHQ-9, GAD-7, and more.
stripe
Accept patient cash payments via credit card and other popular payment methods.
Booking and Scheduling Apps
Take appointment bookings, call scheduling and management capabilities, text-only sessions, and more.
Interactive Screenshare & Whiteboard, Games & Annotations
Enhance your video consultations, by sharing results, interactive assessment forms, educational videos, and other resources from within a Coviu call. Make your therapy services more engaging and productive.
Customizable Forms
Coviu's Customizable Forms App enables clinicians to create of any custom form, for clients and patients to complete either in-call or pre-call.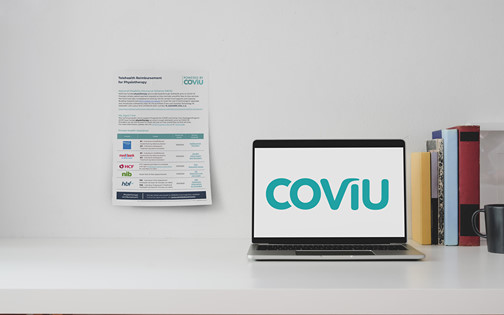 Telehealth Resources
Want to learn more about how to best utilize our virtual consultation software for your practice?
Check out our additional resources for more tips and tricks for telehealth success.


Trusted By Industry Leaders