Silvia Pfeiffer Finalist in 2022 Women in Digital Awards!
Coviu
Sep 21, 2022 4:42:32 PM
Congratulations to Coviu CEO and Co-Founder Silvia Pfeiffer! Silvia is a finalist in the Women in Digital Awards in the Champion of Change category, powered by COSOL! Congratulations to all the other phenomenal women finalists driving social agendas through their work!
---
Built from the idea 'you can't be what you can't see', the Women in Digital Awards is a celebration of incredible women within the digital industries and the organisations that support them. The Champion of Change category celebrates an impact-orientated individual that is driving change and social good by either using digital or improving the digital industry. It will be awarded to the best Australian Champion of Change working in digital and technology to improve sustainability, accessibility, inclusion or equality.
Congratulations again to all the finalists on all their wonderful achievements!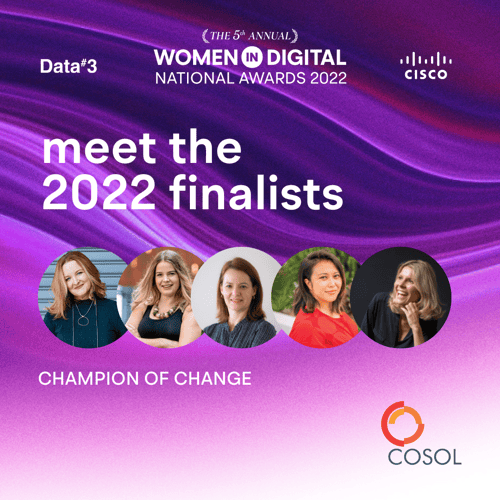 ---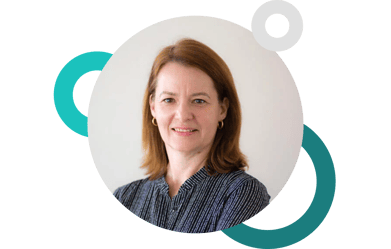 Dr Silvia Pfeiffer
Silvia is recognised in the Champion of Change category, alongside Kate Kirwin (She Codes), Jenna Leo (Home Care Heroes), Martina Clark (Carers Couch) and Alison Covington (Good360). We are so excited to see Silvia alongside such a reputable group of change warriors, recognised for her commitment to securing the future of virtual care, to ultimately increase healthcare access to millions of disadvantaged Australians. This includes putting pressure on policymakers with her credibility as CEO and Co-Founder of Australia's leading telehealth platform, urging them to go a step further, removing limitations on telehealth that impact vulnerable populations.


At the core of Silvia's mission at Coviu, is the goal to be a catalyst for life-changing online care anywhere and to improve healthcare accessibility for all. Silvia recognises that although Medicare changes opened up telehealth to all healthcare sectors during the COVID-19 pandemic, constraints still exist that restrict certain community members from accessing remote healthcare. This directly impacts those who find it hard to travel, such as rural and remote patients, people with disabilities, or those suffering with homelessness.


Given the far-reaching benefits of virtual care on a currently overworked Australian healthcare system it is vital criteria is further relaxed to ensure healthcare reaches everyone who needs it.


Dr Silvia Pfeiffer is Coviu's CEO and Co-Founder and has over 20 years of experience building new Web Video Solutions. She has worked at leading corporations including Google, Mozilla, NICTA and CSIRO. Silvia spun Coviu out of the CSIRO as her second business after founding a Web video analytics company. Silvia has a PhD in computer science, a master's in business management, has published two books on HTML5 video, and one on video consultations for healthcare businesses.


Silvia will continue to bridge the gap of health inequities for those who live rurally and remotely (and the elderly) by providing a means to access healthcare through Coviu. This includes advocating for access where existing constraints on telehealth benefits mean Australians do not yet have unconditional access to remote healthcare.