Coming Soon for 2024...
We love to collaborate, so please feel free to contact us with your opportunity.
Read About Our Past Events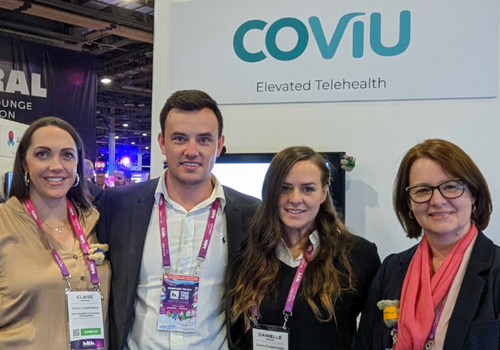 Enabling Telepractice for School Districts at ASHA
Coviu exhibited at the ASHA Schools Connect Conference 2023 in beautiful Long Beach, California. From July 13th to 15th, educators and professionals in the speech-language pathology field gathered to exchange knowledge and explore the latest advancements in their field. One of the most pressing challenges faced by school districts is the shortage of speech language pathologists (SLPs) on the ground. Coviu presented a solution through their telehealth platform that made school districts think outside the box and that offers a multitude of advantages.
A Month of Insights | Conferences Tour 2022
Following our rapid growth, CEO Dr Silvia Pfeiffer and Global Sales Director Andrew Ellis joined our local team for the months of October to November 2022 to further connect with the market. Coviu attended a trio of major health conferences, MHCA, ASHA and HLTH, connecting with our clients, partners and sharing insights on the healthcare landscape.