Coviu Wins NSW Government's Innovation District Challenge
Coviu
Jun 25, 2021 12:00:00 PM
A collaboration between Coviu, Visionflex, The University of Sydney and aged care providers are among the winners of the NSW Innovation District Challenge. The collaboration is leading the way to provide innovative solutions for aged care providers.

This funding begins integrating Visionflex's digital examination toolkit into the Coviu telehealth platform, which is used by over 60,000 clinicians in Australia. It will show proof of concept and support the development of strong collaborative ties.

Two weeks ago, we had the honour to accept an award at the NSW Innovation Districts Challenges held at The Mint in Sydney.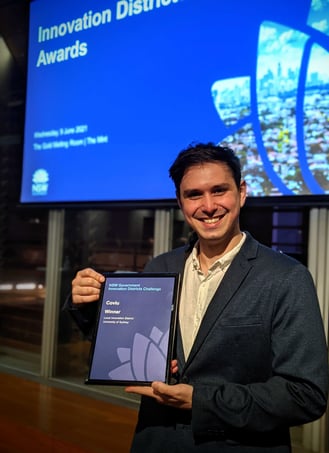 "COVID-19 restrictions resulted in many resident's in residential aged care facilities not receiving necessary health care" said Dr Annie Banbury, Clinical Research Lead at Coviu. "Telehealth has an important role to play in the aged care sector because it can provide health care at a distance, removing the need to travel to appointments."

Visionflex's telehealth devices and equipment enable health practitioners to carry out detailed medical examinations. It enables aged care staff to use a range of digital devices such as medical and dental cameras, stethoscopes, blood glucose monitors and pulse oximeters "Our devices enable general practitioners and specialists to use telehealth to perform remote clinical examinations to make an accurate diagnosis and treatment plan" said Peter Shandley, COO VisionFlex.

This collaboration will contribute to developing the evidence-base for aged care providers so clinical practice is underpinned by real-world evaluation. "As technology is deployed within aged care we need to evaluate its use. Robust evaluation will inform how technology can provide optimal care for one of our most vulnerable populations" said Associate Professor Georgina Luscombe, The University of Sydney.

Winning this award has enabled the development of an innovation collaborative focused on improving access to the best quality care via telehealth for the aged care organisations. We would like to thank the support of the NSW Treasury for the grant.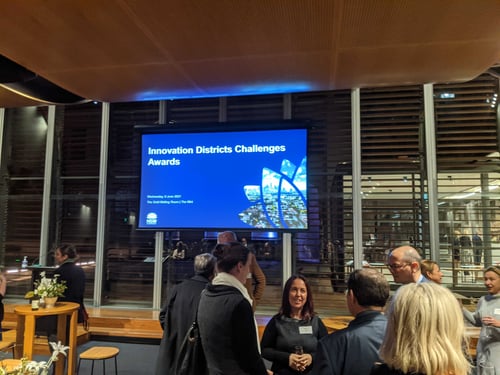 ---
To learn more about Coviu, click here, or book in some time with our friendly customer success team.