While the world has been going through a major technological transformation since the beginning of the millennium, the aged care sector has changed very little in that same time frame. With a rapidly aging population, there has never been a better time to reimagine aged care as we know it. Dr's on Call is at the forefront of making this happen. Read our story below.
---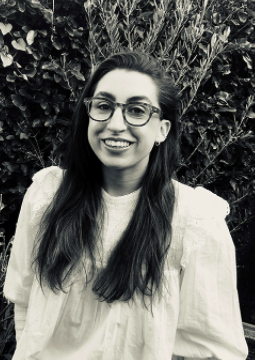 Zoë Callister-Hakewill - general manager of Dr's on Call
Zoë Callister-Hakewill is the general manager of Dr's on Call, a mobile medical service providing care to patients within the aged care sector. She is a dedicated, ambitious, and innovative leader who brings a breath of fresh air and a new perspective into a sector that is in dire need of transformation. "We must ameliorate the aged care norm. The lack of resources and capacity is currently impeding our ability to deliver equitable, adequate care, and is something that Dr's on Call is striving to improve every day." Says Zoë, who holds multiple undergraduate degrees in subjects such as medical science and psychology, as well as master's degrees in public health and health law. Zoë's passion for equitable healthcare and innovation has led her to work in many fields, including neurological research, health law, and medical technology innovation, to name a few. This was the eye-opener to the emerging technology that has the capacity to challenge deficits in the healthcare industry, as well as its real-life applications.
How it started
Considering her family history, Zoë's passionate character and ambitious vision do not come as a surprise. Dr Peter Hakewill, Zoë's father, was the founding member of Médecins Sans Frontières (MSF) Australia in 1984. Later on, he established Dr's On Call, after seeing an opportunity for growth around how disenfranchised patients receive care. He was the sole clinician and the Chief Medical Officer at Doctors on Call for almost 20 years, before COVID-19 arrived in Australia.
Dr's on Call stands out from other medical practices for many reasons, the main quality being its unique care model, meaning that doctors treat patients within the patient's own environment, whether that be within a specified facility or within a private residence. "Dr's On Call fills a gaping deficit within the aged care sector, by bringing care to patients who otherwise do not have access to it- we bring the services to them", explains Zoë.
The unique care model of Dr's On Call led to its rapid expansion during the pandemic. Having previously serviced only 20 care facilities, they are now servicing 37 Aged Care facilities, and are handling over 600 patient requests every single week. Zoë came on board full-time as the General Manager in 2020 with the goal to digitize, update, and transform a business that was previously operating entirely on paper.
Transitioning to video telehealth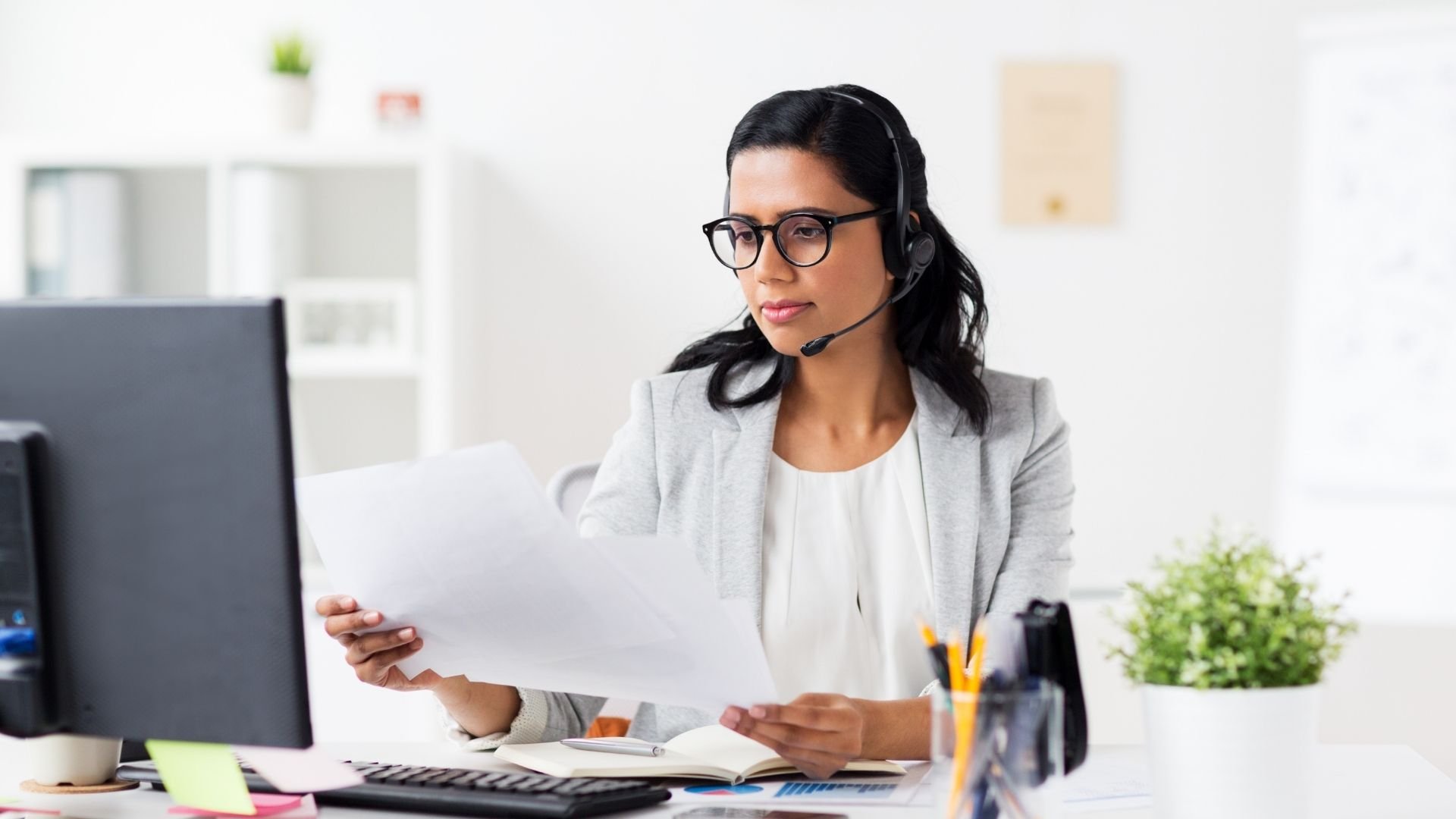 Like many other healthcare institutions across the world, Dr's on Call was forced to master telehealth essentially overnight when lockdown legislations were announced in Australia, in March 2020. Delivering telehealth, which Dr's On Call defines as 'healthcare conducted over a secure video and audio link', reduced COVID-19 transmission while giving Dr's On Call the opportunity to continue providing much-needed care to our patients. After trialing various platforms, the organization settled on Coviu, due to its security and accessibility for doctors, nursing staff, and patients. To make the process as simple as needed for their elderly patients to connect to their telehealth consultations, Dr's On Call converted the Waiting Area link to a QR code, as most people have already been familiar with it from checking into venues.
In the first weeks of lockdown, Zoë ensured that all users, including Dr's On Call staff and care facility nurses, were comfortable and confident using the technology. She contacted all users prior to their telehealth appointments, ensuring that they had all required resources, including login details, and assisting with any challenges that came up during initial and continued consultations. Upon the sessions' conclusion, feedback was collected regarding the telehealth experience, of which the results were majoritively positive. Zoë says "The most common response was about the surprisingly easy navigation and login – patients and nursing staff who were assisting them also enjoyed the experience".
Delivering telehealth services to older clients
Often Dr's On Call works with nursing staff within facilities, who can facilitate consultations by connecting to telehealth sessions on iPads and then bringing them to patients. Nurses' involvement helps doctors make better clinical decisions, as they have an improved day-to-day relationship with patients and can comment on how the disease or wound progresses, for example.
With over 600 new patient requests weekly, Coviu's Waiting Area helped Dr's On Call keep all patients coming in for their telehealth consults in one place, as they would in a physical practice. This ensured that no patient was missed while making the phone line available for people to call to schedule bookings, or to be used for emergency calls. "This is why Coviu has been so beneficial, as we have been able to use it to ensure that all our patients can continue to gain access to quality, critical primary care, safely, throughout the COVID-19 pandemic," says Zoë.
The benefits of video telehealth
One of the benefits of telehealth is Dr's On Call ability to reach their patients immediately. This is particularly important in the case of falls, or other injuries where an immediate assessment is necessary to understand the impact of an injury. In some cases, before telehealth was an option, patients had to wait for hours for the doctor to visit and assess them in person, while video telehealth enabled them to connect with the doctor almost instantly. "The ability to alleviate clinical concerns immediately is an immeasurable asset", says Zoë.
Zoë notes that video telehealth can improve clinical outcomes for the elderly and reduce hospitalizations. The critical waiting periods that may be missed when visiting patients in person can be easily met via telehealth, and a wider cohort of diverse patients can now access quality, vital medical care, aided by telehealth services. It is particularly important for elderly patients to avoid hospitals during the pandemic, where the risk of infection is much higher.
There is a multitude of other benefits that video telehealth has created for Dr's On Call. Such benefits include the ability for doctors to easily connect with carers and the next of kin of patients, as well as to have multidisciplinary meetings with other healthcare professionals. "Video telehealth facilitates the involvement of the family, particularly where the loved ones are isolated in a lockdown" adds Zoë, "Creating a more open relationship between the healthcare professionals and close family and friends". The ability to easily connect with a doctor by simply clicking a link empowers older clients and their families to be a part of their own health dialogue and puts them in charge of their own health choices.
Digital transformation leader
Dr's On Call is on a mission to become a digital transformation leader in the aged care space. Implementing video telehealth and digitizing the practice are just the first steps on that journey. Zoë is actively collaborating, researching, and building relationships to help Dr's On Call achieve this goal and her next task is to bring remote patient monitoring to the patients of Dr's On Call. She is looking forward to improving care through better patient monitoring and reporting which would connect with Coviu's video telehealth system to provide around-the-clock data on patients' vital signs and aid healthcare providers in delivering more efficient round-the-clock care. Improving interoperability and streamlining the flow of information is another challenge that Zoë is actively looking to solve - "Better integrations between software can reduce human error and make processes more efficient, improving our performance on the whole".
There is an opportunity to do things differently in the aged care sector and Dr's On Call is on the frontline of bringing this change to fruition. There has never been a better time to embrace telehealth and reimagine the way care is delivered to older clients, as we face an aging population and develop new models of care to support those who need it most within an uncertain COVID-19 landscape.
---
Try us out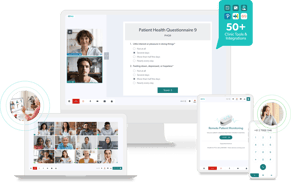 Try Coviu for free, with a 2-week trial - no credit card required.
To learn more, book a call with one of our friendly team members here.
--
Already Using Coviu?


Marketing Your Virtual Care Practice
You are up and running telehealth consultations, but how do you attract clients to your new service?
Marketing your practice can be challenging so we have put together the ins and outs in an easy-to-implement document found here.


Share Your Success Story
If you would like your telehealth story to be featured, click here.
---