Coviu two Years on Since COVID-19 Changed the World Forever
March 2022 marked two years since the pandemic began and changed life as we knew it, forever. As I write this today, we are entering the second wave of omicron variant infections, and the fear of overcrowded hospitals and pressure on the healthcare system is still very much impacting how we manage the virus. While there are still more questions than answers when it comes to the COVID-19 pandemic, the lockdowns have been a silver lining for the development of digital health in Australia and beyond.
The progress that we have seen in the past two years in digital health is immense and we are seeing an acceleration of the momentum that will lead to a much more efficient, streamlined and accessible healthcare system that Australia and the world need. But let me start from the beginning and share Coviu's story and the important role it has played in Australia's battle with COVID-19.


---

At the beginning of 2020, Coviu consisted of 7 employees, including myself and my co-founder, Nathan Oehlman. We were steadily growing and Coviu was doing 400 calls per day, a number that we were proud of at that time. We were welcoming a handful of new customers per week and were happily spending our time personally onboarding and educating them on the benefits of telehealth.
Prior to lockdowns, Coviu also signed an agreement with the Australian federal government's Healthdirect, to power their video call service which was made available free of charge to all primary care providers during the pandemic. Healthdirect video call service, along with the Coviu platform has been instrumental in supporting clinicians in the past two years.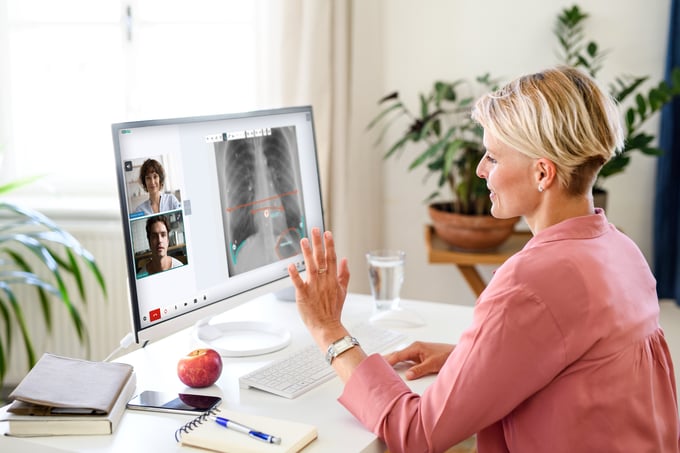 The

Initial

Lockdowns
When lockdowns were announced on the 16th of March 2020 in Australia, a major shift took place as clinicians came to a realization that they needed to find a way to continue providing care to their clients and patients. Clinicians scrambled to pick up telehealth, a model of care that was new for most. They not only needed support with utilizing the new technology, but many were also looking for professional support to understand how best to make use of telehealth in their respective fields to deliver the best outcomes for their patients and clients that would be comparable to in-person care.

Immediately after the lockdowns were announced, Coviu was flooded with new inquiries, and the team of 7 people (4 of whom were engineers) was inundated. Within the first week, Coviu hired more than 10 people to handle support inquiries and help transition clinicians to telehealth smoothly during the unprecedented circumstances. However, it was not just Coviu's inbox that was swamped. Like many other video conferencing platforms at the time, Coviu had scaling challenges, moving from 400 calls a day to 30,000 calls a day and dealing with a couple of outages mostly caused by bugs that were overlooked when systems weren't so overloaded. Our partner AC3 was instrumental in helping us scale the infrastructure of the Coviu platform during this unprecedented demand.


Fast forward to today, Coviu grew 6,250% since the pandemic started. We are doing over 10,000 daily calls, despite lockdowns being mostly over (at the time of writing), and we are used by over 90,000 clinicians worldwide. We have facilitated over 6.5 million telehealth consults in total and our team grew to more than 40 full-time employees in the past two years. We have raised AUD $7.8M in series A round and have expanded our services into the United States and beyond.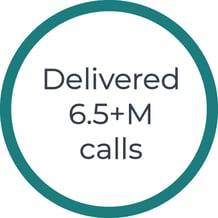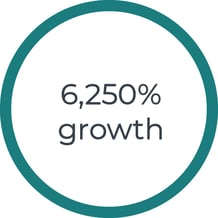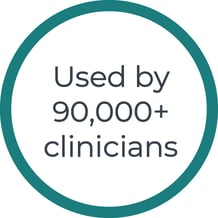 Coviu's customer, Amanda Clark, Advanced Accredited Practising Dietitian and Director of Great Ideas in Nutrition noted that 'Taking up Coviu at the start of COVID was magic…Telehealth makes my services available to all and, combined with great search engine optimization I have picked up clients in Darwin, Melbourne, Sydney, and rural areas who appreciate the accessibility'.
You can read more of Amanda's story and the success stories of other Coviu customers here.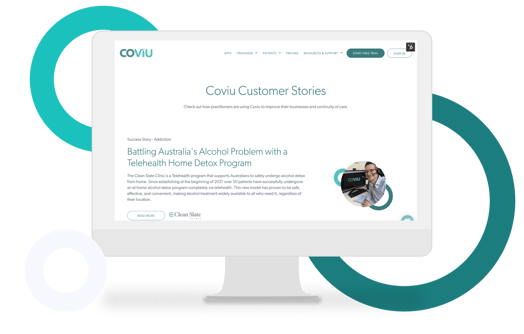 Expanding Our Apps Ecosystem

In the first month of lockdowns, Coviu saw a large spike of new users which consolidated over the coming months. Once the majority of new users were onboarded, Coviu could start focusing on a longer-term strategy and addressing users' feedback. This led to improvements in the usability of the platform as well as to new partnerships and the growth of Coviu's ecosystem, now known as Apps.


Since the initial lockdowns, Coviu has partnered with a number of healthcare technology companies to enhance our telehealth offering and help clinicians bridge the gap between in-person and online care, including;
ResApp, to bring a respiratory diagnostic tool to Coviu

HealthEngine, for integrated GP and allied health bookings

Pearson Clinical, to bring a large range of literacy and cognitive assessments to Coviu

ScriptConcierge, to streamline the prescribing process for clinicians, pharmacies, and patients

MyHealth1st, for seamless telehealth bookings

Medipass, for digital health payments, including Medicare and DVA

Ezispeak, to bridge the gap for CALD clients by enabling on-demand interpreters in second

Propell Health, to bring the iHealth devices into video consultations.

The Clinician, to bring their ZEDOC remote patient monitoring platform into Coviu.

Visionflex, to integrate their digital examination tools with Coviu's platform

Clinic2Cloud, Cliniko, MediRecords, Nookal, and Halaxy to make an integration between PMS systems and Coviu more seamless.


If you would like to try out our Apps or learn more about them, explore our marketplace here.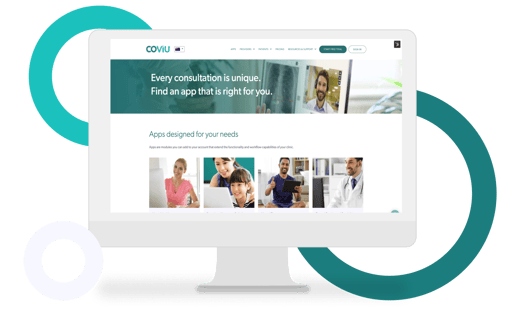 Awards


Due to the success and growth, we have had within the past two years, Coviu has been nominated for and won a multitude of awards, which highlight the importance of the work that we are doing. Some of these achievements include:
Australian Technologies Competition (2021)
WON - MEDTECH & PHARMA CATEGORY
WON - OVERALL WINNER AWARD

AWS 2021 ANZ partner award (2021)
WON: Social Impact Partner of the Year (Coviu and AC3 (joint winners))

50 Healthcare Technology CEOs of 2021
Silvia Pfeiffer named 44th top healthcare Technology CEO

Deloitte's Technology Fast 50 Awards (2020)
second in the Rising Star category

Women in Digital National Awards (2020)
Won- AWS founder of the year

2020 Australian Telehealth Company of the Year

2021 NSW Innovation District Challenge Winners


You can view all Coviu's awards here.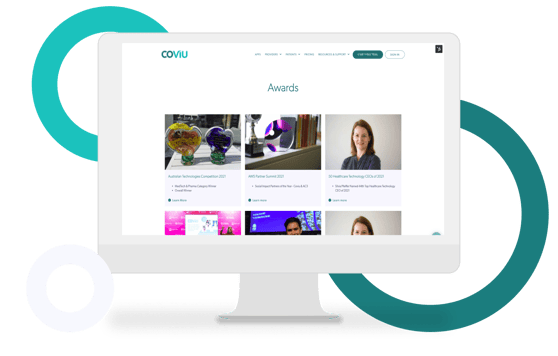 Continuing to Educate Clinicians


In addition to building and improving our platform over the past two years, we have been focusing on helping clinicians break the barriers and embrace telehealth and the digital future. We have established relationships with major professional associations, to create educational content for their members as well as run joint webinars to address the most commonly answered questions.
Our clinical team has been busy finding new research and evidence to support the use of telehealth. And we have strived to bring the most up-to-date resources to help upskill clinicians and improve their confidence with remote healthcare delivery. Most recently, we have launched our first course on Coviu Academy, which is aimed at helping clinicians get started with Coviu. We are looking at expanding the academy with more courses in the near future.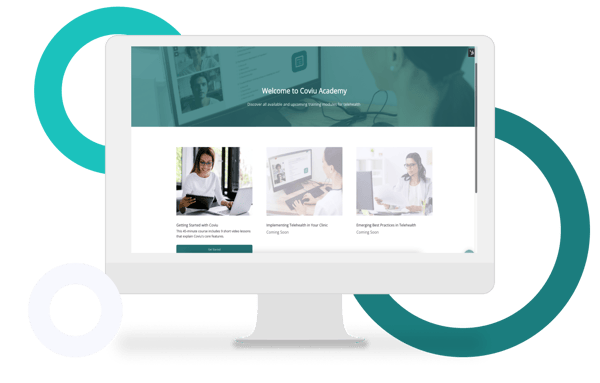 Permanent Telehealth
In December 2021, the federal government of Australia made telehealth a permanent part of the Australian healthcare system. This is a major milestone that will continue to drive the adoption of digital health services and make healthcare more accessible for millions of Australians who struggle to physically visit their healthcare providers due to disabilities, lengthy waitlists, or distance. According to the Australian Digital Health Agency, between 13 March 2020 and 12 February 2022, 95.9 million telehealth services have been delivered to 16.8 million patients, and 91,087 practitioners have now used telehealth services.
Telehealth funding signals the shift from telehealth being considered an emergency measure, to it being recognized as a genuine tool to enhance consistency and quality of care going forward. Patients can experience a new level of choice with regards to how they'd like to see their doctor, giving them opportunities to make access to healthcare part of their normal lives, rather than arranging lives around their healthcare needs. Permanent telehealth reimbursements will also allow healthcare providers to build on the telehealth offering that they have developed during the past two years of the pandemic and continue expanding their skills in digital health.


What Is Next for Coviu

Although it has been a massive journey over the past two years for Coviu, I can assure you that we are just getting started and we have major projects on the horizon.


Wound care


At the end of 2021, we secured a multi-million grant for developing a comprehensive digital toolkit for telehealth wound care in partnership with CSIRO, The University of Sydney, Australian Unity, Western NSW Primary Health Network and The University of Technology Sydney. The new suite of digital tools will provide a one-stop-shop for clinicians caring for wounds - a silent epidemic. The cost of chronic wounds is equivalent to more than $3.5 billion, approximately 2 percent of national healthcare expenditure, with more than 400,000 Australians estimated to suffer at any time. Over the next 5 years, we will be collaboratively developing wound care technology with our grant partners to help transform and improve the aged care industry.


Remote Patient Monitoring


Coviu is working with The Clinician to launch integrated telehealth and remote patient monitoring solution for general practices for the management of COVID-19 and other chronic disease patients in the home. Our aim is to make remote monitoring of patients as simple as possible for general practices, which are being encouraged through the federal government's $180m primary health package to support COVID-19 cases at home.
The solution will also extend to hospitals that are starting to embrace the virtual care model, enabling them to optimize their bedding capacity and rethink how they manage chronic diseases in the post-pandemic world through remote monitoring of patients and greater emphasis on education.
---
Our mission at Coviu is to become a catalyst for practitioners to deliver life-changing online care, anywhere. We have just scratched the surface and there is so much more to come. Thank you for coming on this journey with us.


---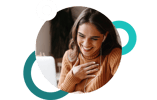 Start a Coviu 4-week free trial and start running consultations within just minutes! To learn more about Coviu, book a call with one of our friendly team members here.