The Extension of Telehealth In Australia
Coviu
Jun 2, 2021 11:04:00 AM
As per the most recent federal budget announcement, the Australian Government are investing an additional $204.6 million to support continued access to universal telehealth for all Australians. This is a great move by the Government as video telehealth is a staple for many patients and practitioners prior to, during, and post the pandemic.
---

In addition to this, the following Medical Benefits Schedule items will be extended until 31 December 2021:
General Practitioner

Specialist

Nursing

Midwifery

Allied Health

Allied Mental Health Attendances
Changes have also been made to absolve the following patient cohorts from having previously required a pre-existing relationship with their practitioner to access telehealth:
Smoking Cessation Consultations

Section 100 PBS prescriptions

Sexual and Reproductive Health Consultations

Pregnancy Counselling

Drug and Alcohol Counselling
A step in the right direction, as this will improve patient access and reach to these services regardless of patient location, allowing them to receive the best level of care from their own home. This brings us one step forward to transitioning telehealth to become a permanent fixture of the Australian healthcare system.


This will complement the voluntary patient registration (VPR) initiative where $50.7 million will go towards developing MyGP, an information and communications technology system that will integrate with GP's electronic clinical and administrative systems. It will support continuity of care by creating greater flexibility to patient care delivery, to improve health outcomes.


So what is the voluntary patient registration initiative you ask?
Voluntary patient registration is a government-led initiative where patients are able to enroll with a practice and nominate a regular GP. In return, practices and GPs will receive a payment for enrolling patients. 'Patient enrolment will encourage practices to build continuity of care into their business models, ensuring support for longitudinal care and population health, as well as acute, episodic care,' says the report from the General Practice and Primary Care Clinical committee. 'Voluntary patient enrolment will help GPs and patients forge strong relationships, which in turn means better health outcomes for the patients GPs are responsible for'.


The Government is actively working with health experts, on a revised VPR model called MyGP. The full details of the MyGP initiative are not yet finalized but will form part of the Primary Health Care 10-Year Plan that is currently being developed and is expected to be finalized in late 2021.
'The 10-Year Plan will set a vision and path to guide future primary health care reform, as part of the Government's Long Term National Health Plan. Under the Long Term National Health Plan, the Government is committed to reforming our health system to be more person-centered, integrated, efficient, and equitable, said the Morrison Government.


The Government announced the VPR initiative is for patients aged 70 years and over as well as Aboriginal and Torres Strait Islander people aged 50 years and over.

Coviu is already working with Aged Care providers, giving consumers the choice to access care remotely.
Aged care providers prefer Coviu for our:
Directory of telehealth-ready health professionals

Virtual clinical tools like in-call geriatric assessments

Ease of use. Works on any device and consumers access their virtual rooms with a single click.
These initiatives from the Government surrounding health care will strengthen and modernize Australia's system providing greater access to all. Through the government's initiatives towards telehealth specifically, clinicians have the confidence that they can continue to support patients through telehealth where it is safe and clinically appropriate.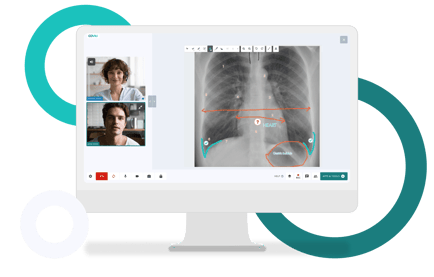 Start your free 2 week trial with Coviu today, and gain access to a feature-rich video telehealth platform.