Telehealth Made Permanent in Australia
How ready is your practice to make video calls now with telehealth a permanent option for your patient consultations? Kris Borgraeve from Digital Practice spoke with Coviu CEO and Co-Founder Dr Silvia Pfeiffer about telehealth becoming a permanent reality.
---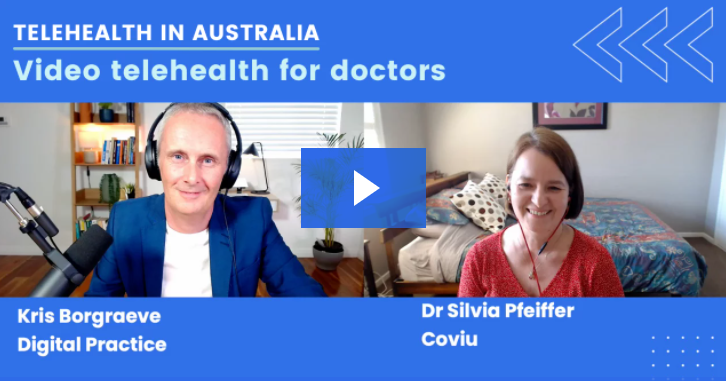 -----------------
With the Australian Government allocating $106 million to make telehealth a permanent reality in the primary healthcare system, Kris Borgraeve from Digital Practice spoke to Dr Silvia Pfeiffer about what this means for healthcare and Coviu.
The permanent changes validates the critical role telehealth services have played during the pandemic and will continue to play in creating a more equitable and accessible healthcare system for all Australians, in both regional and urban areas. "Its a very important announcement for the Australian healthcare environment", says Dr Silvia Pfeiffer. "It will enable a very big change".
In order for healthcare practitioners to fully embrace telehealth services, this commitment from the government has been essential. "Now that it is permanent there is a fundamental rethinking of business models", "Healthcare providers will have to start rethinking how they offer healthcare services to patients and make telehealth as part of the service offering. A hybrid approach to healthcare", she says.