Coviu Supporting Rural & Remote Communities With Telehealth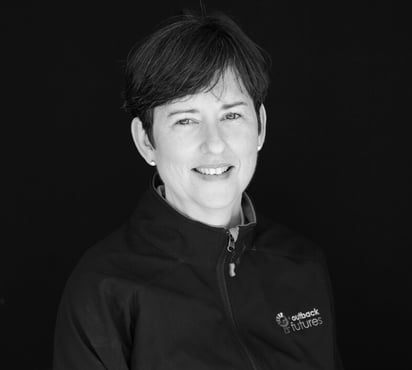 Wendy Phillpotts
Region Lead Winton, Outback Futures

Outback Futures has 35+ allied health professionals using the Coviu platform.
---

Tell us about yourself and Outback Futures!


Outback Futures seeks to address the gaps in mental health and wellbeing services provided to rural and remote Australian communities. The social, economic and geographic barriers to seeking help prevent many men, women and children from accessing the support they need to address mental health problems and associated issues.

Our model is community-driven, and our professional clinicians offer services based on the needs and culture of each rural community. Coviu enables us to offer a purpose-built, interactive online platform from which to deliver our services to children, teenagers and adults who are unable to access support in person.

Our focus is on a long-term solution to help children build confidence, capacity and resilience, and provide strategies to help people of all ages manage their own wellbeing. We work with communities to establish genuine relationships, and facilitate community ownership over their unique approach to building a stronger, more stable future for their mental wellbeing.
When and why did you start offering telehealth?


Outback Futures began implementing telehealth in 2018, as our model is built on a Work In, Work Out (WiWo) delivery system. WiWo is a hybrid model of in-person consultations and telehealth connections. This is due to the needs of our clients, who are often isolated by their location and cannot logistically or economically access the services provided to urban areas. While our clinicians have regular visits to the community, Outback Futures will always provide online services to reach even the most remote places and homes seeking our help.

The pandemic has forced us to delay and reschedule community visits many times, however thanks to our online capacity we have still been able to continue sessions with our clients. The structure of our model has always focused on accessibility, and the adoption of Coviu has increased our ability to offer services to children who are unable to access face-to-face support.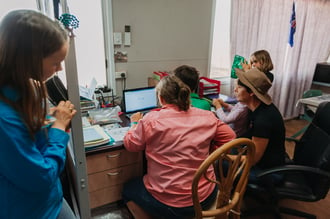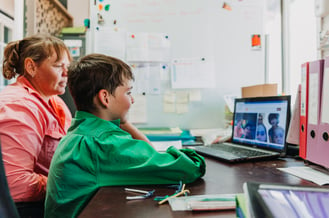 Photos of Wendy Phillpotts helping a family on a property in Central West Queensland get set up to use Coviu for our Stay With Me sessions.
How did you hear about Coviu and what made you choose it?


Outback Futures chose the Coviu platform because it is specifically designed for healthcare. This program was designed for the delivery of speech pathology and other therapies with specific features to enhance consultations. Coviu provides a professional interface that sets it apart from more common social video-meet-up programs. Additionally, it meets industry standards for privacy as it is secure with end-to-end encryption.

Coviu has features that are important to us such as screen sharing, sharing of document cameras, PDF's, and other assessment tools.

The concept of a virtual room in Coviu means each clinician has their own personal virtual room with a URL that stays the same making it easy for our clients to connect.


What are the biggest benefits of telehealth for your clients and the organisation?


Video connection allows our team to continue connection and therapy between in-person consultations. This enables our WiWo model of service delivery, which is essential to the way we support our communities.
What was the reason behind installing telehealth pods in your office and how are you finding them so far?


The Stay With Me (SWM) pods provide a secure, sound limiting environment for clinical staff to interact privately with their telehealth clients. This solution allows for the rest of the office to conduct their work, knowing that they are not hindering any active telehealth sessions.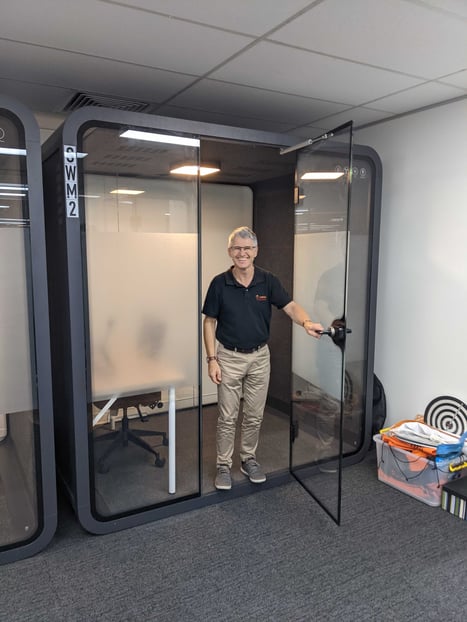 Herman Grobler, Facilities & Logistics Manager showing off the newly installed telehealth pods at Outback Futures HQ
How do you see telehealth fitting into your long-term strategy?


Our Community Facilitation Model is specifically tailored for the continuity of services in remote communities. Telehealth is a fundamental part of our service delivery and is effectively contributing to significant changes in mental health and well-being outcomes across our outback.
What advice would you give other practitioners who are considering implementing telehealth into their practice?


Telehealth adds a helpful dimension to a practice, enabling continuity of therapy when distance or health regulations mean in-person treatment is not a possibility. Telehealth also allows people in remote locations to access your service improving equity of care for all Australians, and beyond.
---
Try us out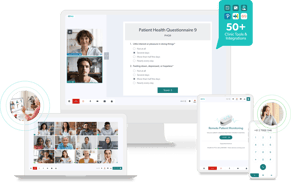 Try Coviu for free, with a 2-week trial - no credit card required.
To learn more, book a call with one of our friendly team members here.
--
Already Using Coviu?


Marketing Your Virtual Care Practice
You are up and running telehealth consultations, but how do you attract clients to your new service?
Marketing your practice can be challenging so we have put together the ins and outs in an easy-to-implement document found here.


Share Your Success Story
If you would like your telehealth story to be featured, click here.
---