October Wrap Up - Discover The Latest at Coviu!
Coviu
Oct 26, 2022 10:02:39 AM
Catch up with us as we dive into a jam-packed month of initiatives and product updates!
This month at Coviu we were excited to shed light on Mental Health on World Mental Health Day on the 10th of October. As a software provider that supports thousands of mental health practitioners, it was important to us to bring awareness to the mental health crisis in the US. Millions of people in the US are affected by mental illness each year with one in five American adults experiencing mental illness.

Through our virtual care engagement platform, we are proud to provide Americans with choice, easier access, and convenience making it less daunting to reach out for help. Along with both video and audio-only telehealth, it has never been easier for patients to access their telehealth appointment.
----------------------

Upcoming Events
Next month, we are thrilled to be attending three exciting conferences! We will be present at the:

We look forward to connecting with other like-minded health professionals in this space and celebrating the amazing innovation that is present in the healthcare industry. We will be exhibiting at all three events so if you are attending, make sure you come by our booth, we would love to connect!
----------------------
Product Updates

New Look and Feel for User Invitations


Updates have been made to the fields that appear when inviting users to a clinic. For Enterprise accounts, this update has also been applied at an organization and platform level. This includes:


Role description fields are provided.

It will be possible to invite multiple users to a clinic, as previously available at an organization and platform level for Enterprise accounts.

When adding multiple users, the same role and permissions will be applied to those being invited.
-------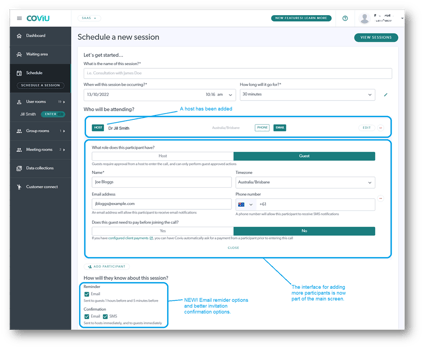 Scheduled Sessions
Improvements were applied to the Scheduled Sessions App including:
The interface for adding a participant (Host or Guest), was updated and has been included in the main booking interface.

You can now choose the time zone of your participant's location.

We've added more duration options while still allowing for any custom duration options to be set.

SMS confirmations can be sent to both Hosts and Guests.

You are able to configure email appointment reminders in both Scheduled Sessions and Customer Connect Bookings!

-------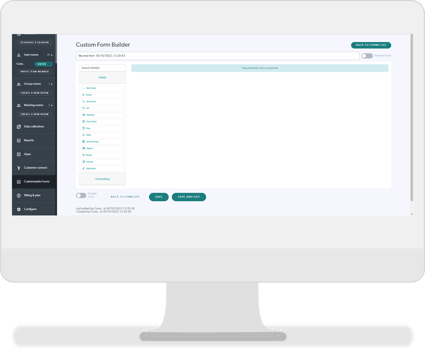 Coming Soon
Customizable Form App
Coming soon is the Customizable Form App, allowing you to
create and use your own custom forms all from within Coviu
, so clinicians can securely gather important patient information.
The App will enable forms to be created from the Coviu Admin Portal and can be used in-call to be completed by participants. Form fields, content and layout options will all be drag-and-drop components that can be easily edited, updated and moved around the page. Completed forms are then able to be downloaded as a PDF file.
The Customizable Form App will be available on all Coviu plans and will be installed on your account by default.


----
SMS Appointment Reminders 📱
Also coming soon, you will have the ability to set configurable SMS Reminders. Available for Scheduled Sessions and Customer Connect bookings.
----
All product updates can also be viewed here.
----------------------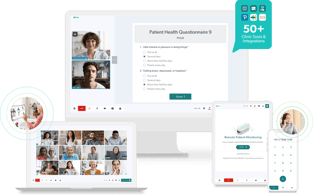 Coviu's Features 🌟💻📱
Audio-Only Consultations and Group Telehealth Rooms joined Coviu's suite of features recently, creating a superior and frictionless virtual care experience. Now you can use Coviu as a single platform for both video and audio-only consultations making clinic management easier for your practice. Group Rooms can be utilized to conduct activities and support groups, such as group therapy, art therapy, yoga classes, and more.
Coviu's unified platform for synchronous, video, audio-only, and group consultations, alongside an extensive Apps Marketplace and Remote Patient Monitoring capabilities, enables providers to deliver rapid patient care impact by eliminating many of the traditional obstacles to doing so.

To receive a personal walkthrough, book a consultation with our friendly team to learn more about how you can utilize Coviu for your practice.
----------------------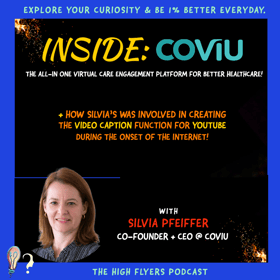 Dr. Silvia Pfeiffer Discusses the Evolution of Coviu on the High Flyers Podcast


Listen to Dr. Silvia Pfeiffer on the High Flyers Podcast 'Inside: Coviu', where she discusses her journey from a small German country town and everything in-between to Co-Founder and CEO of Australia's leading virtual care platform, Coviu.
Silvia inspires those looking to start their own business with her unlikely story showing how persistence can turn into lasting success.
----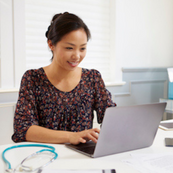 Coviu's Connected Care System of Action Evolves
Pulse+IT reports on Coviu's recent expansion of features and launch as a unified virtual care engagement platform. With new phone and group therapy options, multiple communication channels are revised down to a single connection point. The article reports on Coviu's tremendous evolution as Australia's leading telehealth provider into a highly 'connected care system of action', edging closer to becoming a one-stop shop for health providers.
----------------------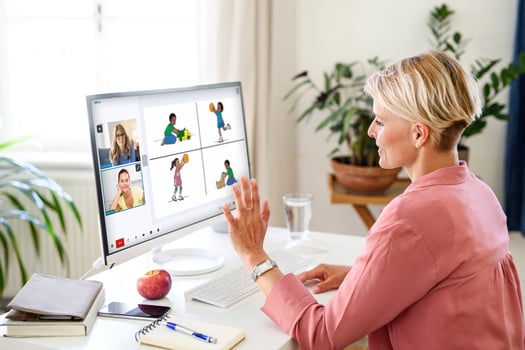 Elevated Telehealth for Speech-Language Therapy In Schools
With various studies showcasing the ability of speech-language assessments delivered via Coviu's platform to achieve equal outcomes as in-person consultations, it's no surprise that speech-language pathologists in schools trust Coviu as their virtual care solution.
Coviu's suite of integrated tools for speech-language pathologists means that you can deliver more engaging therapy to school children being assessed including the ability to administer the Pearson speech-language assessments directly from within a call. Read on, as we dive into Coviu in action, benefits, and use-cases for speech-language therapy via telehealth in schools.
----------------------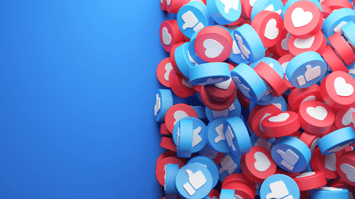 Keep Up With Us!

Are you keeping up with us on Socials? Follow us on LinkedIn, Twitter, Facebook, and Instagram to stay up to date with the latest at Coviu.