Telehealth Awareness Week 2023 | #TelehealthIsHealth
Telehealth has transformed the way healthcare is delivered, providing accessible and convenient healthcare services to millions of Americans. As we celebrate Telehealth Awareness Week this September 17-23, 2023, it's essential to highlight the contributions of innovative telehealth platforms like Coviu in supporting special education, speech-language pathologist and behavioral health markets, to name a few.
#TelehealthIsHealth
Telehealth Awareness Week will showcase the many ways virtual care improves access to quality healthcare services for all communities with this year's theme #TelehealthIsHealth. By recognizing the synonymous relationship between telehealth and healthcare, this week emphasizes the concept that blended care models represent the future, where telehealth is an essential and integral component of healthcare delivery across the entire spectrum of care.
Moreover, the theme emphasizes the importance of proactive health management by enabling regular check-ins with healthcare providers, ultimately promoting preventive care. #TelehealthIshealth underscores the notion that good health should not be constrained by physical distances or logistical challenges, and it celebrates the transformative potential of telehealth in improving the overall well-being of individuals and communities.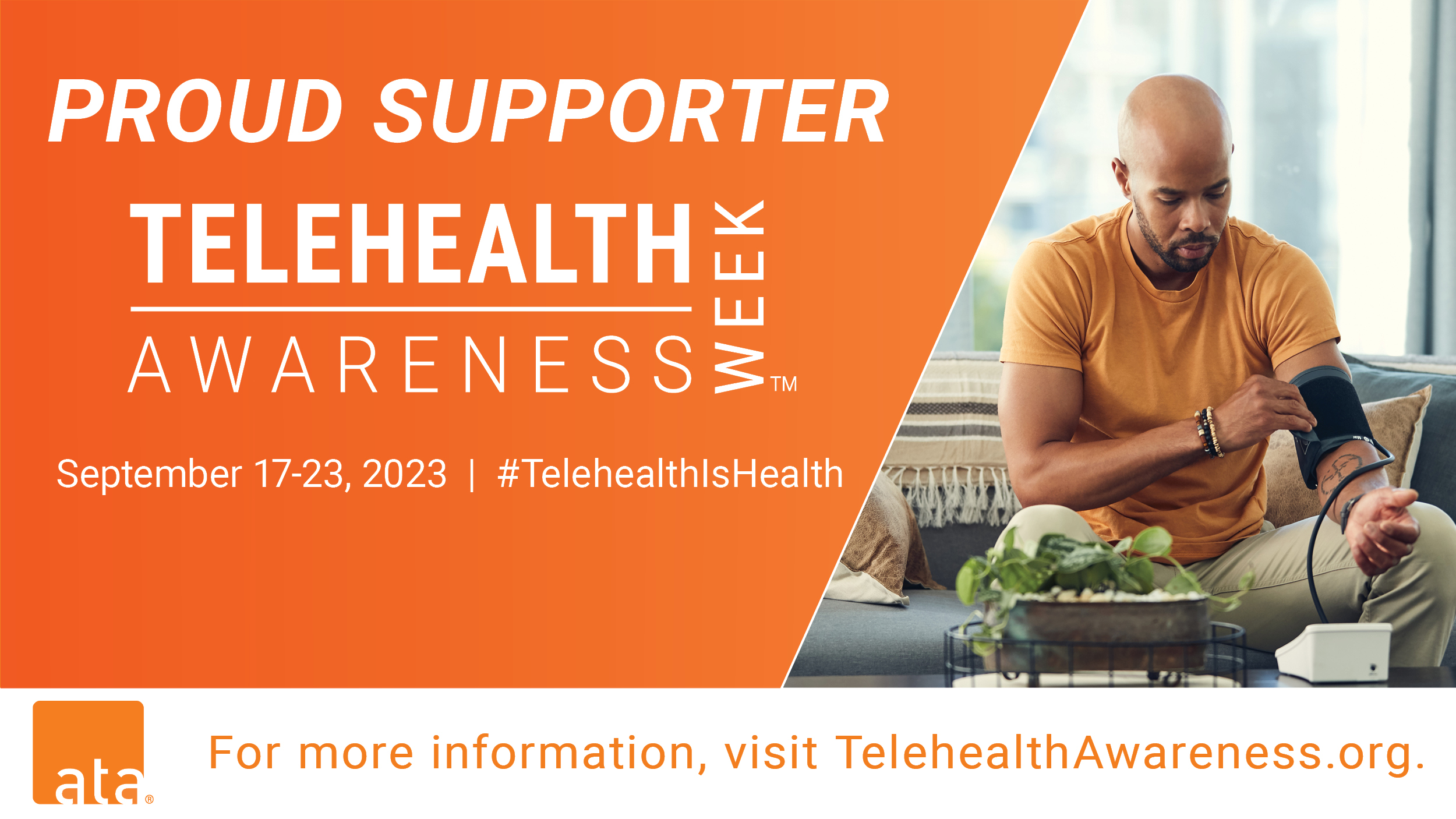 Where Healthcare Delivery is Headed with Telehealth



In recent years, healthcare has witnessed a remarkable shift towards telehealth services. The catalyst for this transformation was the COVID-19 pandemic, which underscored the critical need for remote healthcare access while minimizing in-person visits to reduce the risk of viral transmission. Telehealth swiftly emerged as a lifeline for both patients and healthcare providers, ensuring uninterrupted care during challenging times.
Today, the trajectory of telehealth appears vastly different from its pre-pandemic state. Overcoming significant inertia, the digital health field has become more accessible and user-friendly, thanks in part to platforms like Coviu. While telehealth previously relied on expensive and cumbersome hardware, Coviu's Software as a Service (SaaS) accessibility has ushered in a revolutionary era of increased access and adoption in the digital health realm.
The future of digital health is poised to encompass several key themes. Firstly, there is an increased demand for innovation, reflecting a technologically savvy population. Secondly, an emphasis on a proactive and patient-centric approach to healthcare is predicted, particularly with the integration of features such as remote patient monitoring and digital therapeutics. Additionally, the future model will embrace measurement-based virtual care, with greater interoperability, bringing together systems of action (telehealth systems) and systems of record (electronic healthcare systems).
Coviu stands at the forefront of these transformative changes in the landscape of healthcare, playing a vital role in shaping the future of digital health and telehealth services.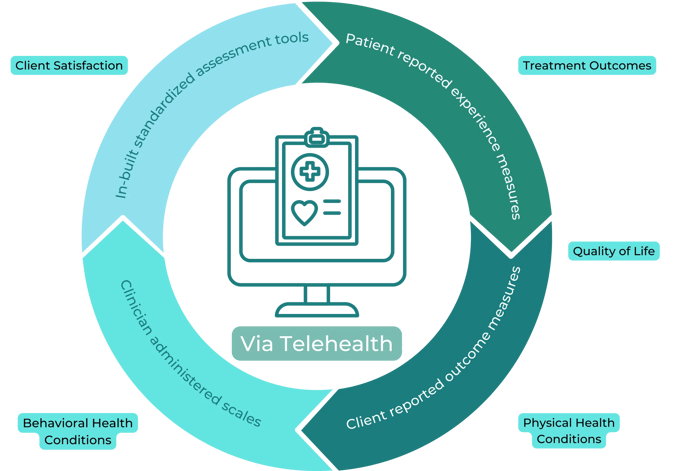 Coviu, A Global Leader in Telehealth Innovation
Coviu is a globally trusted telehealth provider purpose-built to support a range of markets critical to the healthcare system including speech-language pathology, behavioral health, school districts, and addiction medicine, to name a few. With its unique features and dedication to providing a seamless telehealth experience, it stands apart as a fully comprehensive measurement-based virtual care platform. Customers choose Coviu because of its:
1. Easy, User-Friendly Interface
Coviu's intuitive and user-friendly interface has made it a preferred choice for both healthcare providers and patients. Requiring no downloads as it is entirely browser-based, the platform is designed to be accessible on various devices, including smartphones, tablets, and computers, ensuring that patients/clients can receive care from the comfort of their homes.

2. Secure and Compliant
Security and compliance are paramount in telehealth, especially when dealing with sensitive healthcare information. Coviu places a strong emphasis on data security and compliance with healthcare regulations, including HIPAA and FERPA. Data is also end-to-end encrypted and the platform is ISO 27001 accredited. This commitment to privacy and security reassures patients and providers that their data is protected.

3. Integration Capabilities
Coviu's platform seamlessly integrates with existing electronic health record (EHR) systems, making it easy for healthcare providers to access patient records and update them in real-time during telehealth visits. This integration enhances the quality and efficiency of care, ultimately benefiting patients.

4. Advanced Telehealth Features
Coviu offers over 50 advanced telehealth features through its Apps Marketplace, including real-time video consultations, a wide range of teleassessments including from industry leader & partner, Pearson, customizable forms, and file sharing. These features empower healthcare providers to deliver a comprehensive telehealth experience, enabling diagnosis, treatment, and follow-up care, all in one virtual visit.
Let's Celebrate Telehealth Together!
As we celebrate Telehealth Awareness Week, it's essential to recognize the critical role that Coviu has played in reshaping telehealth globally. By delivering secure, user-friendly, and innovative telehealth solutions, Coviu has helped healthcare providers and patients/clients alike adapt to the changing landscape of healthcare delivery. As telehealth continues to evolve, Coviu's commitment to excellence ensures that healthcare services remain accessible, convenient, and efficient for all.
---
Experience the Benefits of Telehealth Yourself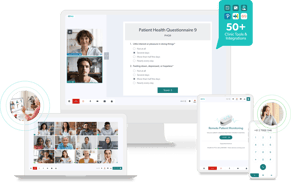 Try Coviu for free, with a 2-week trial - no credit card required.
To learn more, book a call with one of our friendly team members here.
Plus, make sure you are following our Facebook, Instagram, Twitter, and LinkedIn to keep up with the latest telehealth resources!