May Wrap Up - Important Updates You Don't Want to Miss
Coviu
May 30, 2023 9:38:18 AM
We are excited to share a number of product updates and initiatives with you, as well as Coviu's newest security certification, our most recent webinar and updates from some recent industry events and team collaboration.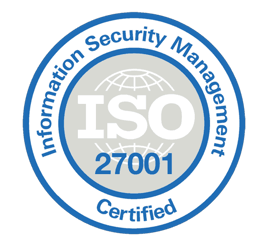 Coviu Achieves ISO 27001 Certification


At Coviu, we understand the importance of trust and security in the digital healthcare space. That's why we're thrilled to announce our recent achievement of ISO 27001 Certification!
By adhering to these stringent standards, we reaffirm our commitment to protecting customer information and maintaining the confidentiality, integrity, availability, and privacy of customer data and supporting services.

Coviu is also proud to be HIPAA and FERPA compliant.
----------------------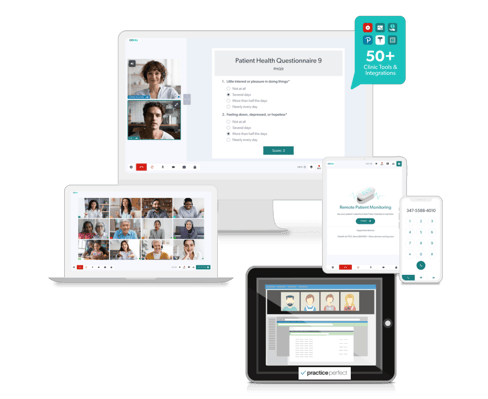 On-Demand Webinar: Efficient Telehealth with Practice Perfect & Coviu


Missed the live webinar? Watch it on-demand for free! Learn about best practices and benefits of using telehealth, technical tips and tricks to help set you up for virtual care success and save practice's time, privacy and security requirements for practices using telehealth and more!
----------------------
Industry Events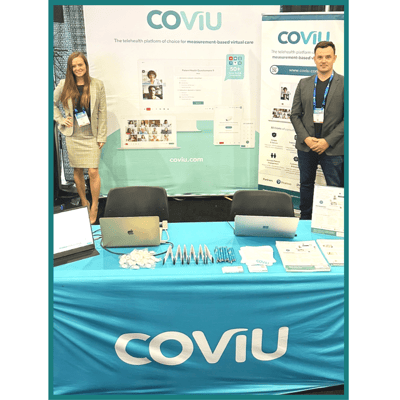 Coviu were thrilled to attend three major events last month:
National Conference for Behavioral Health (NATCON): Los Angeles, CA

Behavioral Health Summit (BHASE): Miami, FL

American Psychiatric Association Annual Meeting: San Francisco, CA
If you got a chance to visit one of our Coviu booths or caught up with us anytime during the event, thanks for taking the time to have a chat with us! We hope you enjoyed learning a bit about Coviu and the unique features that make us the virtual care platform of choice for healthcare providers.


June Events:


Attending? Come say hi!
----------------------
Product Updates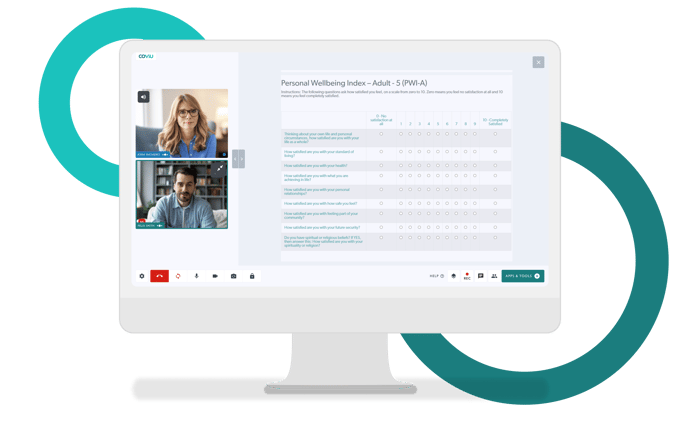 Personal Wellbeing Index - Adult (PWI-A) Form


This App enables you to administer the Personal Wellbeing Index for Adults (PWI-A) within your Coviu call. Clinicians can view the clients answers in real-time as each question field is completed. The PWI-A scale contains nine items of satisfaction, each one corresponding to a quality of life domain to measure a person's subjective well-being.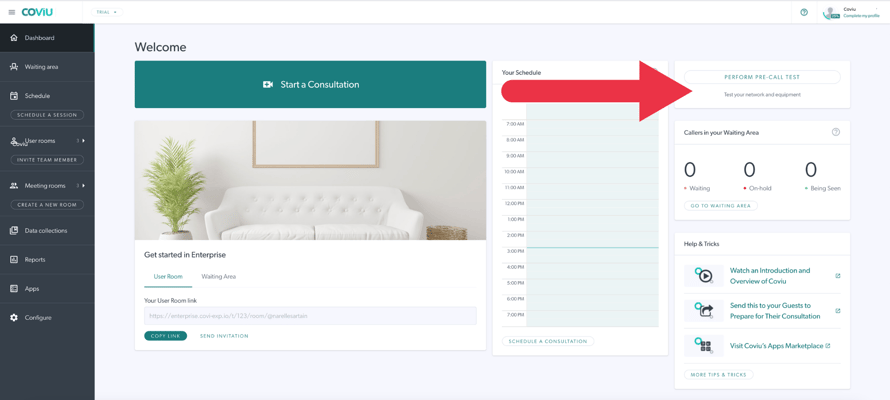 Pre-Call Test Link now Accessible via the Dashboard
Need to check that your audio, camera and network connection are equipped for your upcoming consultation? Now, you can access the link to the pre-call test from your Coviu Dashboard.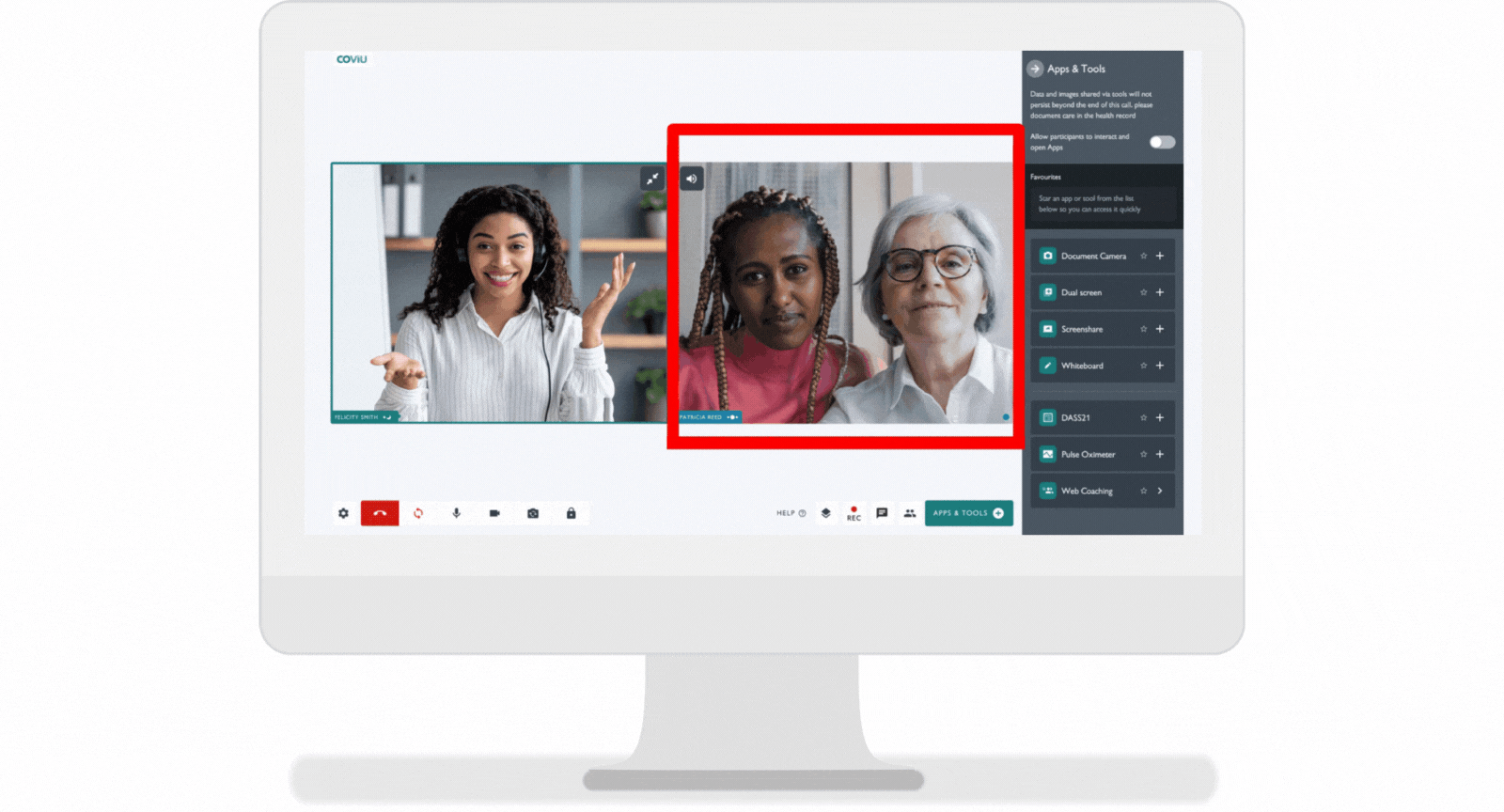 Ability to Flip Your Local Video Feed
Now, you are able to hover over your video feed in a call and select the flip video button which will allow you to flip your video feed horizontally. This will flip your video feed for your view only and allows you to see what the other person on the call can see. This is particularly beneficial if you would like to show or describe something on screen that may be difficult to do when your video is not flipped.
Coming Soon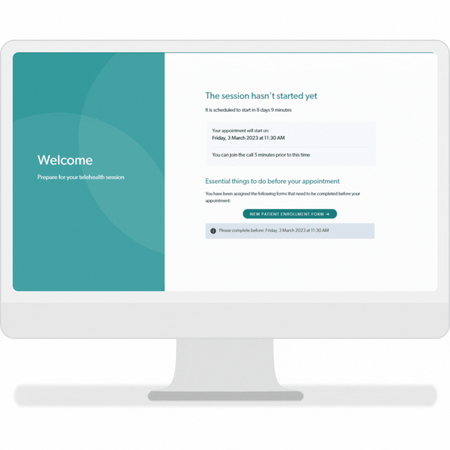 Pre-Session Forms
Not long to go until the Customizable Forms App supports the ability for clinicians to send their clients/patients forms prior to their session. This will allow clients/patients to complete forms days or even weeks before their scheduled consultation!
This feature will only be available if you have both the Scheduled Sessions App and Customizable Forms App installed.
All product updates can also be viewed here.
----------------------
Coviu News

Case Studies Library

Don't just take it from us! Hear from other healthcare organizations and providers on how they are using telehealth to improve their businesses and continuity of care. View our library of case studies!
-------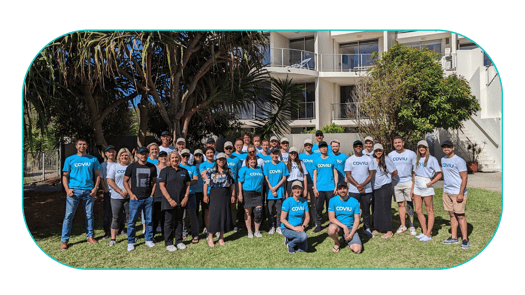 From Start-up to Scale-up: Coviu Offsite
This month Coviu hosted an extraordinary gathering of minds, ideas and innovation at our annual company offsite. It was an exciting event with inspiring keynotes, interactive workshops and meaningful networking opportunities. As we gathered together on the Sunshine Coast, we recognised the rapid advancements and transformative potential of technology in healthcare. By cultivating our team, Coviu is well-positioned to lead the shape of the future of healthtech, revolutionising patient care and driving positive impact on a global scale.