Coviu vs Competitors, Coviu's Annual Offsite, and more!
Coviu
Jun 1, 2022 10:30:00 PM
As we enter mid-2022, it is great to see we have finally made it past a time of lockdowns and tight restrictions and the uptake of telehealth is still on the rise.
Prior to the pandemic, many people didn't even know what telehealth was or the amazing benefits and convenience it provides. But now, with more and more providers (and patients) embracing digital health, we at Coviu continue to innovate and advance our technology to make it just as good as being there in person. There is so much we can do in the virtual care space and we are excited to take you along the journey with us.
---
Coviu Stories

Coviu's Annual Offsite
The offsite that almost wasn't... if you've been keeping up with us you know that our 2022 Coviu Company Offsite didn't go ahead as planned in the last week of February. You can read all about that here. But take 2, and alas we made it to the beautiful Kingscliff NSW Australia, and luckily the weather held up for us!
This trip was a special one, as most of us had never met the people we work with and communicate with on a daily basis in real life. As a remote-first company, with team members located worldwide, it is really important to have this time each year to get together.
The offsite spanned over four days consisting of a lot of bonding, planning, sharing of company values, and setting goals - we also managed to fit in a few beach walks and swims! 🌴☀️
-------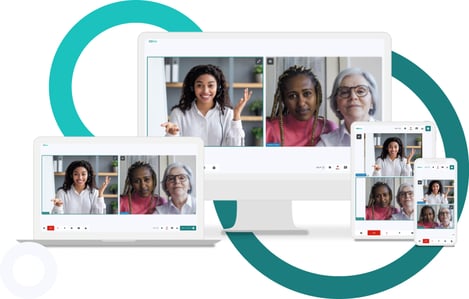 Coviu two Years on Since COVID-19 Changed the World Forever
March 2022 marked two years since the pandemic began and changed life as we knew it, forever. The progress that we have seen in the past two years in digital health is immense and we are seeing an acceleration of the momentum that will lead to a much more efficient, streamlined, and accessible healthcare system.
Read more as we dive into Coviu's journey from the beginning of this pandemic, where we celebrate how far we have come and the important role we played in the world's battle with COVID-19.
----------------------
Coviu Product Updates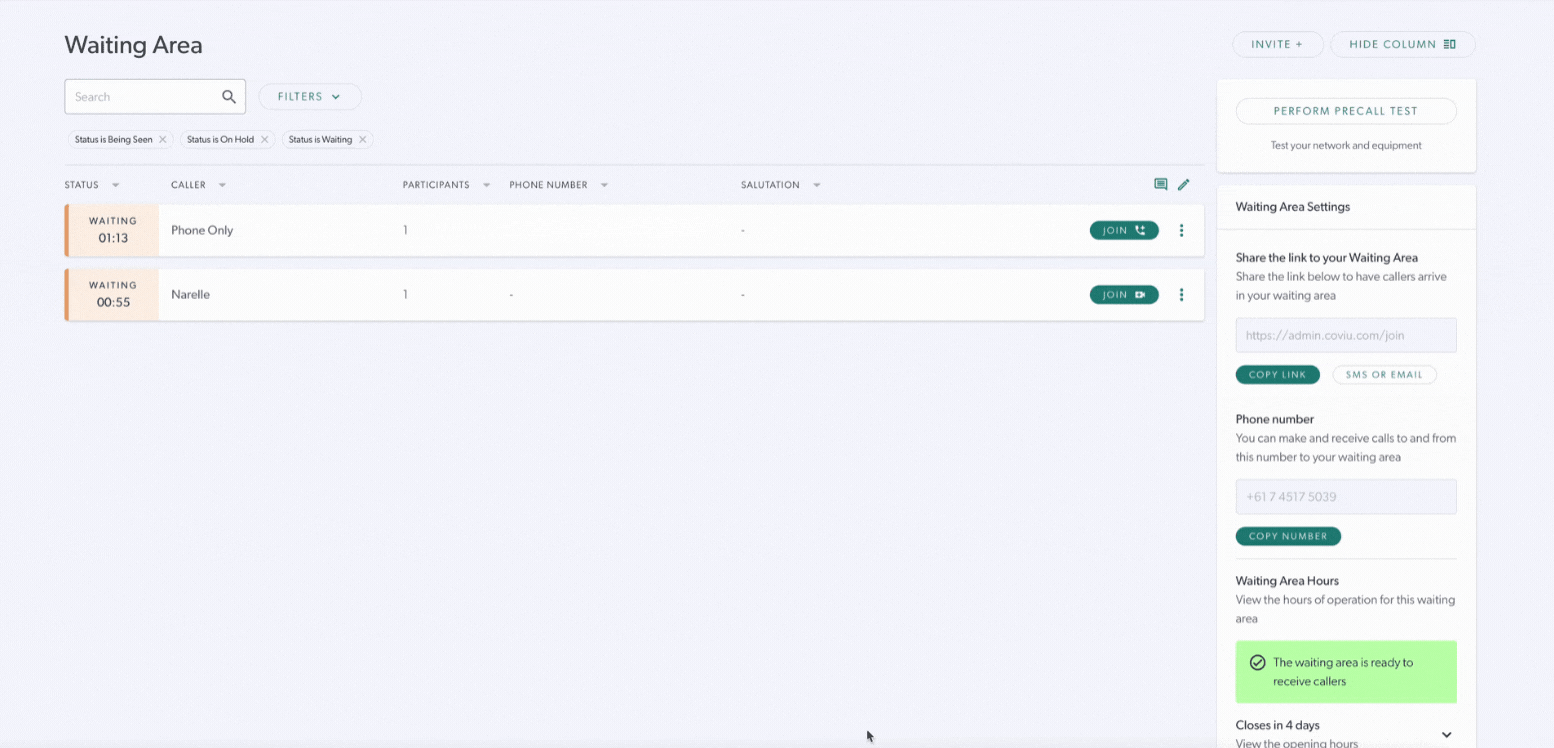 Collapsible Waiting Area Menu
Users can now choose to show or hide the right-hand menu that appears in the waiting area. This is done through the show/hide button. This provides users with more screen real estate and hides less frequently accessed areas of the waiting area when not required.
-------
Sound Notifications
We have added sound alerts to notify participants of a call when things occur. This includes sound effects when:
Someone joins or exits a call
Someone sends a message through the in-call chat function
Someone is in the waiting area waiting to join the call
This update has been made automatically to all accounts.
-------
All product updates can also be viewed here.
----------------------
Coviu News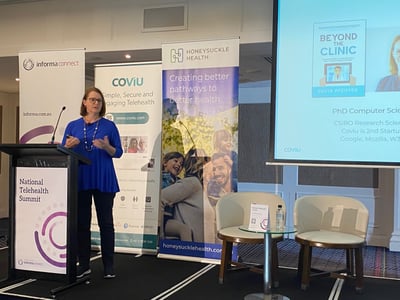 Events

Attending? Come visit us at the Coviu booth!
-------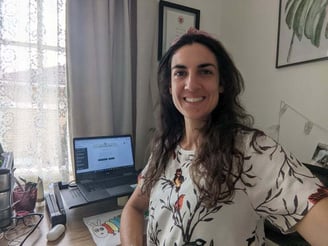 Provider Highlights
Talkativity - Speech Pathology practice conducting between 30-50% of consults virtually via Coviu.


Ginger Cat Counseling - A fully virtual counseling service creating access and convenience for patients.
-------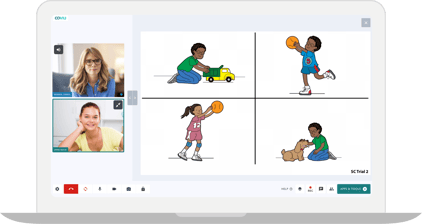 How Does Coviu Compare?
We compare Coviu with other video software providers. See the Coviu difference here.
----------------------
In the Press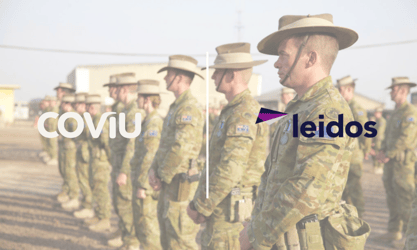 Coviu to Provide Telehealth Software to the Australian Defence Force
We are excited to be partnering with Leidos Australia to deliver a health knowledge management system to support healthcare services across the Australian Defence Force.

Dr. Silvia Pfeiffer says, "At Coviu, we're excited to deploy our technology for use by our defense forces and to be working with some of the best digital health technology companies in Australia to build the healthcare management system for this service."
-------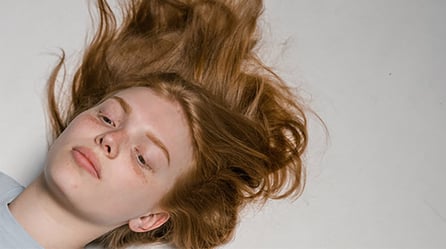 Flexible, Accessible School Psychology Through Telehealth
When it comes to psychology for children, there's an emerging concern that support and treatment is becoming increasingly inaccessible. Parents are struggling to access psychologists, yet one in 7 children have recently experienced a mental health disorder in Australia.
During the pandemic, demand for support via telehealth for Kids Helplines increased massively. But the harsh reality is that challenges in accessing mental health support services are unlikely to dissipate any time soon.
Dr Annie Banbury, Head of Clinical Research at Coviu discusses.
----------------------
See you on Coviu!