Let Patients and Clients Know About Your Telehealth Services
As much of the nation faces tougher COVID-19 restrictions, telehealth uptake is once again soaring. Video consultations allow for continuity of care, building rapport, improving efficiencies, reducing costs and keeping the community safe.

If you have recently joined Coviu, or just want to remind your patients or clients that you are currently offering video telehealth consultations, you can use the following template, or pick and choose which parts make sense for your practice:
---

Dear (insert first name),

Given the current Covid-19 situation, we understand that accessing healthcare in a face-to-face setting may not be possible, or comfortable for our (patients/clients).

However, it is important that you can continue receiving the care you need throughout this period. That is why (insert your practice name) is offering video consultations for the following appointment types:
Telehealth Rebates:
It is important to note that telehealth Medicare rebates are still available, and have been extended until the end of the year, so you can claim the regular face-to-face amounts on many of these items. Click here for more information.

There are also a range of other schemes that continue to fund telehealth consultations such as the NDIS, DVA, private health funds, workers compensation and more. We recommend contacting these organisations personally, to check your eligibility.


To Book a Telehealth Consultation:
Please book online at (insert booking link) and select the 'telehealth appointment' option, or phone our practice at (insert phone number) to book as you usually would. Just mention you would like a telehealth appointment when you call.

If you are unsure whether a telehealth appointment is right for you, please phone our practice and our friendly staff can let you know if you are eligible.


How to Prepare for a Telehealth Consultation:
(Insert practice name) is using an Australian video telehealth platform called Coviu.
It is a safe and secure environment, developed specifically to host healthcare consultations. Any data exchanged during the call including audio, video and data, is encrypted between you and the practitioner so nobody can listen into the call.
To join a consultation you will need:
A modern device, such as a laptop, computer or smartphone

A camera, microphone and speaker (usually in-built with your device)

A steady internet connection

A quiet, private space to have the consultation
You do not have to download or install anything, and you do not need to create an account. It is super simple to join, as you just need to click a link at the time of your consultation. For more information & technical tips, click here.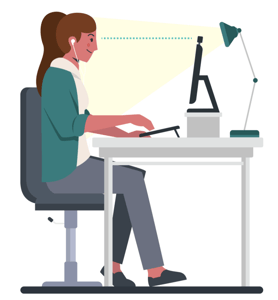 How to Join Your Telehealth Consultation:
At the time of your scheduled appointment (ideally, 5 minutes before the start time) click this link, and you will be brought to a private, virtual room to meet with your practitioner: (insert Coviu room or waiting area link)
We encourage you to try video telehealth for your next consultation (if appropriate). Save travel time, avoid waiting rooms and receive great healthcare from the comfort of your own home. You may like it more than you think!
If you have any questions, please don't hesitate to get in touch.
Kind regards,
(your name or practice name)
---