July Wrap Up - Get The Inside Scoop!
Coviu
Jul 25, 2023 9:43:30 AM
There has been a lot happening here at Coviu this month! Read on to hear about what we have been up too including updates from key industry events, educational resources, as well as an insightful customer case study. We will also share with you some new product updates now available on Coviu!
Product Updates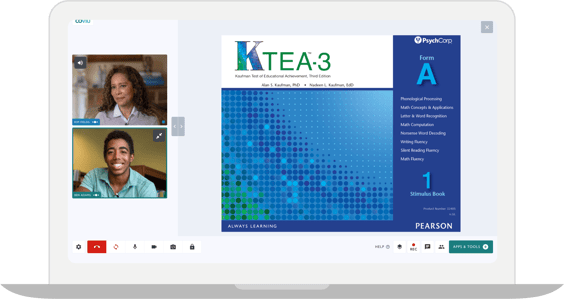 Pearson Assessment: KTEA-3 Form A, Stimulus Books 1 & 2


Pearson Clinical's Kaufman Test of Educational Achievement, Third Edition (KTEA-3) Form A, Stimulus Books 1 & 2 + digital administration is now available to install on Coviu!
Empower all your students to succeed and receive a deeper understanding of achievement gaps with the KTEA-3 assessment. The KTEA-3 is a self-administered measure of academic achievement for children, adolescents, and young adults. This comprehensive assessment of key academic skills assesses a broad measure of listening, speaking, reading, writing, and math skills.
The KTEA-3 is part of the Psychology & Behavioral Health Battery. If you already have this installed, the KTEA-3 will automatically be added to your account. To install this Pearson Battery on your account, get in touch! For Enterprise accounts, get in touch with your Coviu Account Representative!
-------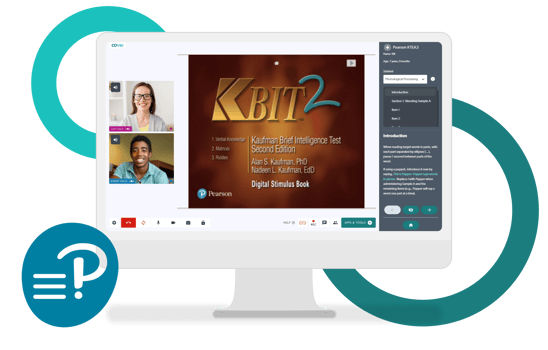 Pearson Digital Administration
Coviu has partnered with Pearson Clinical to enhance our Pearson assessments delivered through Coviu. In addition to the KTEA-3, digital administration is now also included in the following Pearson assessments in addition to the Pearson stimulus book:
The administration instructions will be available to examiners conducting Pearson assessments on-screen ensuring maximum engagement with the examinee. Through the added ability of digital administration, clinicians will be able to view the questions for each item in the assessment next to the stimulus book. The administration instructions will be available to examiners conducting Pearson assessments on-screen ensuring maximum engagement with the examinee.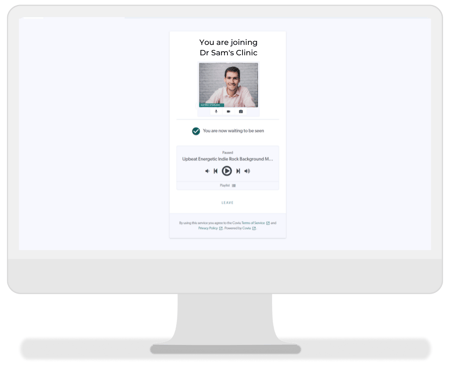 Updates to the Guest Join-Call Workflow In The Waiting Area
Coming very soon, guests will be able to give their informed consent before they enter the waiting screen of a consultation. This will mean guests will immediately appear in a call when the host presses 'Join', as opposed to having to wait for the guest to give their consent - saving time. In addition, guests will be able to mute their microphone and turn off their camera while they wait, prior to entering a call.
All product updates can also be viewed here.
Industry Events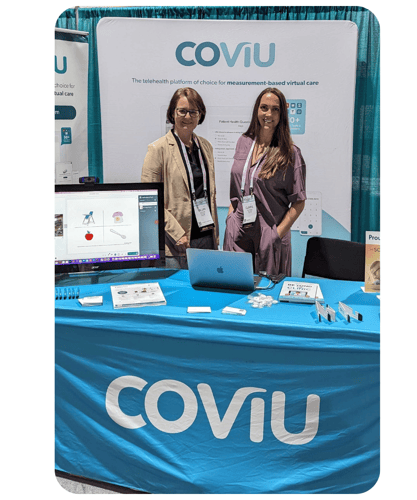 Coviu had a great time meeting and connecting with those who recently attended the ASHA Schools Connect Conference! Read all about our experience and key takeaways here.
Upcoming Events
----------------------
Coviu Customer Case Study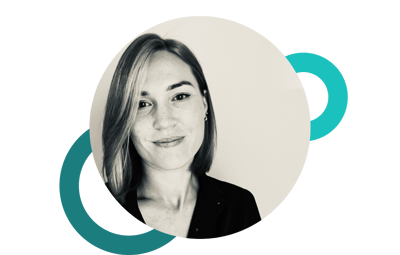 Transforming Access to Plant Medicine Through Telehealth
Imogen Phillips shares how Alternaleaf's telehealth client management platform is dedicated to enhancing patients' access to medical cannabis. The clinic acknowledges that many clients encounter obstacles when openly discussing plant medicine with their doctors, often due to limited knowledge or societal judgment. Their goal was to create a streamlined process for patients to access medical cannabis and receive appropriate medications.


----------------------
EducationaL Resources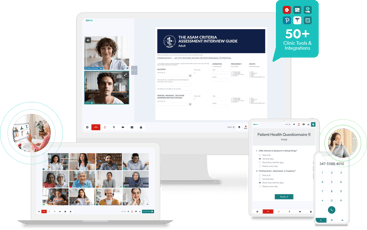 A New Frontier for Addiction Medicine
Addiction is a complex and challenging medical condition that affects millions of individuals worldwide. Traditionally, addiction treatment has predominantly taken place through in-person consultations and therapy sessions. However, with the rise of virtual care, a new frontier has emerged in the field of addiction medicine with Coviu leading the way in new models of healthcare delivery for addiction.
-------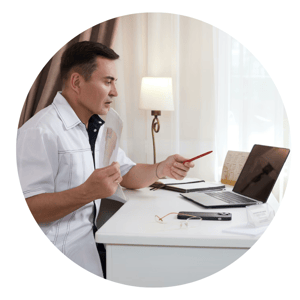 Virtual Care for Behavioral & Mental Health
Mental health has gained significant attention in recent years as more people recognize the importance of mental well-being. However, accessing appropriate care can often be challenging due to various barriers, including limited availability of mental health professionals and stigmas surrounding seeking help.
Telehealth platforms such as Coviu provide innovative solutions to bridge this gap, leveraging digital communication tools to connect patients with clinicians remotely, breaking down geographical barriers, and making care more accessible to individuals in need. Read on to learn more about the transformative potential of telehealth.