Telehealth Tools Thursday: Pearson BDI-2 & BSS Assessments
Discover clinical tools available on Coviu's telehealth platform. This week we dive into Pearson Clinical's integration of the BDI-2 and BSS assessments into Coviu's telehealth platform.
---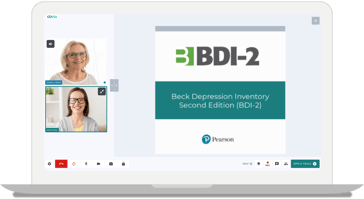 Beck Depression Inventory | Second Edition (BDI-2)
The Beck Depression Inventory is a brief, self-report inventory designed to measure the severity of depression symptomatology. It is one of the most commonly used outcome measures in the world to demonstrate treatment efficacy and monitor treatment progress for depressed patients.
The BDI-2 consists of 21 items; each item is a list of four statements arranged in increasing severity about a particular symptom of depression.
It contains a new scale that explores agitation, worthlessness, and concentration difficulty, replacing items that dealt with symptoms of weight loss, changes in body image, and somatic preoccupation. These new items bring the BDI–2 into alignment with DSM–IV criteria.
--------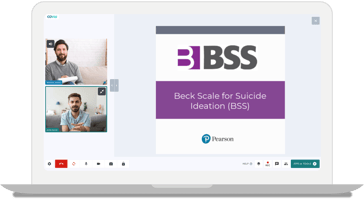 Beck Scale for Suicide Ideation (BSS)
The Beck Scale for Suicide Ideation (BSS) is an evaluation of suicidal thinking that helps identify individuals at risk. It also helps measure a broad spectrum of attitudes and behaviors.
The BSS is a valuable tool for clinicians to examine suicidal intent in patients. Developed for use with patients of 17 years and over, the BSS provides a good starting point for a clinician's more detailed examination of a patient's suicidal intent. The BSS is also useful for monitoring suicide ideation of patients who are known to be at risk for suicide.
-----------------------
How It Works
Each of these apps can be purchased from our Apps Marketplace for $10 each, per month, per account. If you are on an Enterprise account, speak to your Coviu Account Manager for more information.
Each app is displayed via a simple, digital form making it quick and easy for clients to self-administer the questionnaire. Responses are automatically scored and interpreted in real-time, so you can see the results. Results are then neatly stored in a downloadable PDF format for offline viewing and backed up in Coviu's cloud storage.

-----------------------
How to Add Apps to Your Coviu Account
To get started, purchase and install any of the above apps from the Coviu Apps Marketplace. Once installed each app can then be viewed within your consultation under 'Apps & Tools', ready to be used with patients!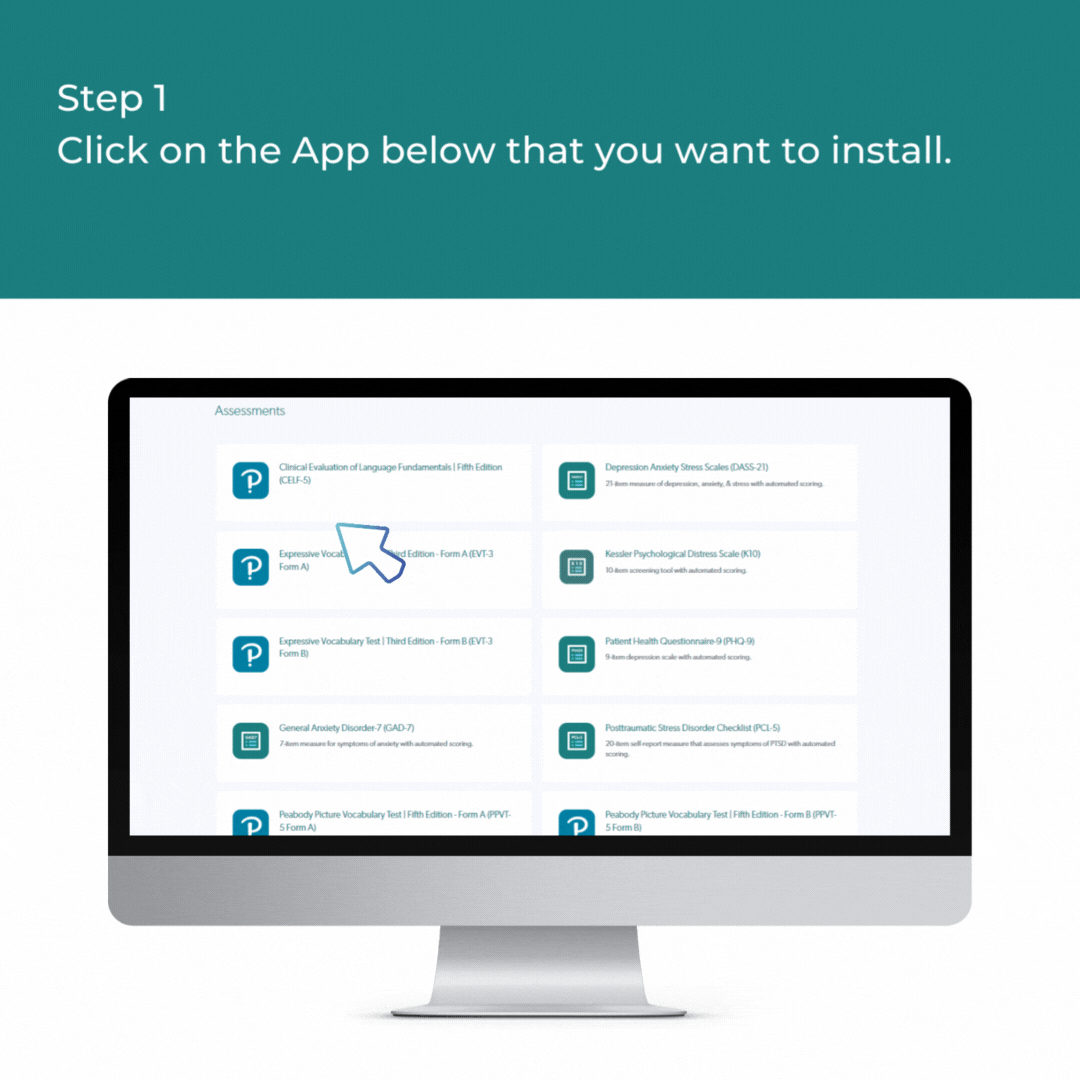 ---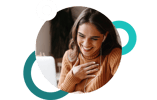 Yet to try Coviu? Start a Coviu 2-week free trial and start running consultations within just minutes! To learn more about Coviu, book a call with us here.