Consent Form - General Telehealth
Consent Form - General Telehealth
This general-purpose telehealth consent form adds informed consent when guests enter a call, allowing them to consent before being able to access the call itself.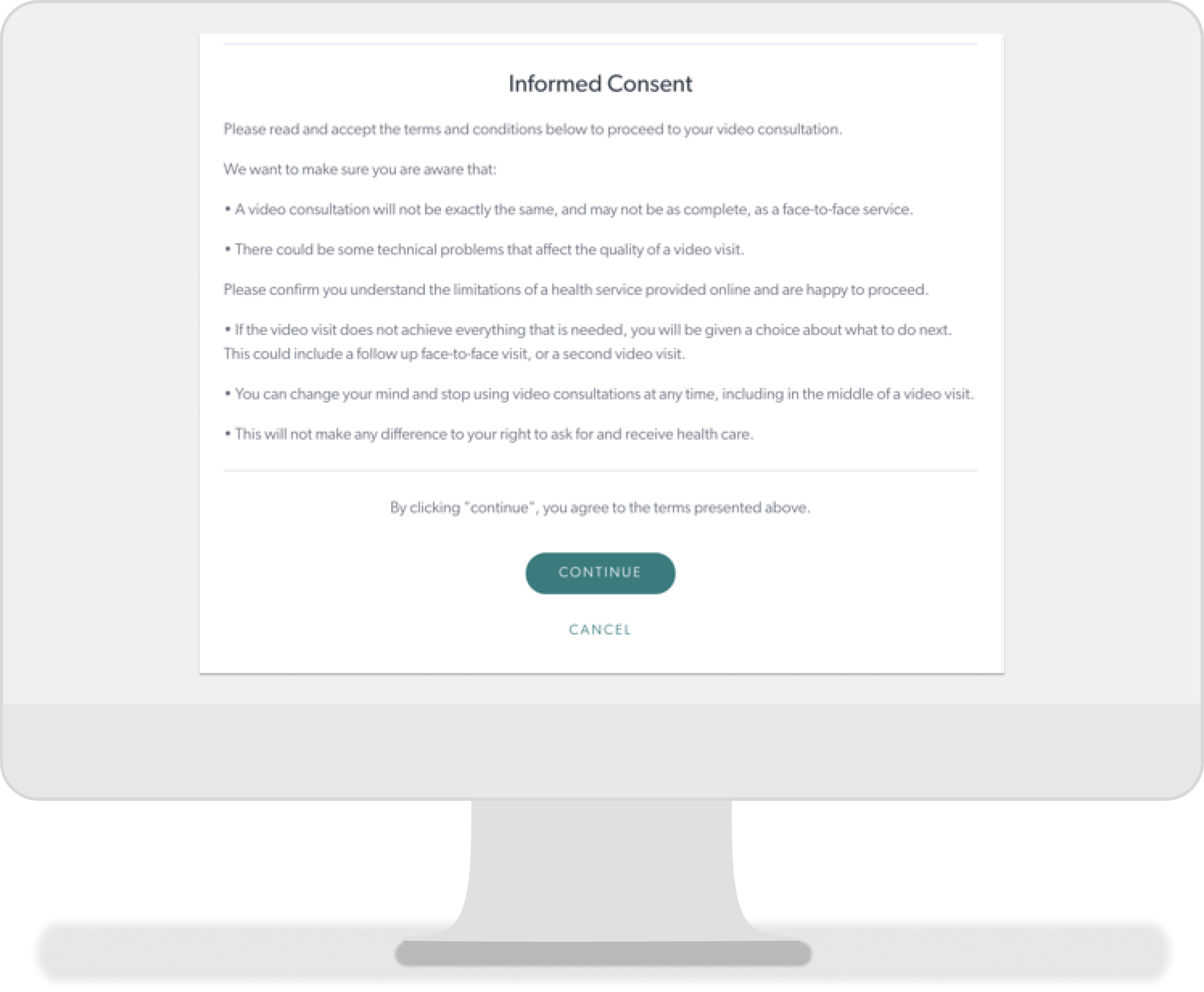 How it Works
When activated, any guest who is entering a call will be presented with the consent form.

In order to proceed with the call, the guest must click 'I Consent'.

If they consent, they will proceed into the call entry flow.

If they do not consent, they will not be able to proceed.




Notes and Requirements
It is important to note that this consent form does not keep a record of the consent that has been given. Rather, it relies on the principle of implicit consent. If this App has been activated and the guest has arrived in the call, then it is presumed that they have consented.

If your requirements rely on keeping a record of consent, please contact our support team to discuss your requirements.


Cost
Learn More