Coviu Expands READ Clinic's Clinical Footprint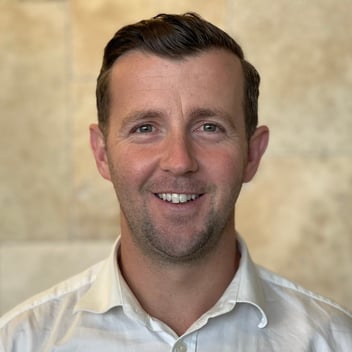 Nathan Beehag
Clinical Psychologist, The READ Clinic
---
Nathan Beehag is a Senior Clinical Psychologist and Director at the READ Clinic, passionate about treating people who have experienced trauma. He explains how Coviu has helped the clinic reach more clients with hybrid care.
---
Tell us about your organization, your role, and when you started using telehealth.
We are a large private psychology practice with over 30 psychologists. My role as a Director and Clinical Psychologist involves the implementation and daily use of our practice management software (Halaxy) and Coviu. We have been using Coviu since 2020 (the start of COVID-19). We have watched it grow and constantly improve its product.
What factors have you found are most important for the successful adoption of telehealth amongst psychologists?

Coviu's simple integration and automation with Halaxy has been a game changer for our psychologists and clients. It is very simple and safe with good functionality.
What are the main painpoints psychologists are facing right now that virtual care solves?
Coviu solves the problem of clients forgetting appointments where we can simply switch to telehealth to ensure they still receive support. It allows us to treat clients all over Australia and some clients overseas.
What features do you use and why?
We use all features from video, camera, sharing documents to drawing pictures, and more.
Do you have any success stories that you would like to share with us about your use of telehealth?
It has been great to expand our client pool from local clients to clients nationally! This includes when clients move away from our clinic sites and when they are out on holidays or away for work.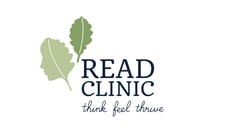 Learn more about Nathan Beehag and the READ Clinic here.
---
Take your practice to the next level like Nathan has, with Coviu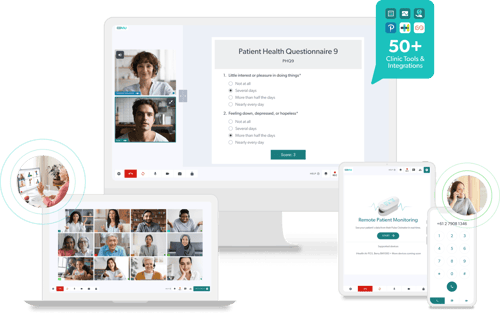 Book a Demo
Why not get started with a free demo and let the team show you 1-1 how Coviu can work for you here.


Get Started with a Free Trial
To learn more about Coviu and how to implement telehealth into your practice start a free trial here.
---
Already Using Coviu?


Marketing Your Virtual Care Practice
You are up and running telehealth consultations, but how do you attract clients to your new service?
Marketing your practice can be challenging so we have put together the ins and outs in an easy-to-implement document found here.


Share Your Success Story
If you would like your telehealth story to be featured, click here.
---