Silvia Pfeiffer on the Talking HealthTech Podcast!
Listen to Coviu's CEO and Co-Founder Silvia Pfeiffer on this special Talking HealthTech episode: 'What is the next frontier in digital health?'
---
Silvia Pfeiffer was Talking HealthTech's first-ever podcast guest and is now back to celebrate episode 250!

In this episode, Pete from Talking HealthTech sits down with Silvia and takes a look back at the growth of Coviu, practical applications of telehealth, partnerships, integrations and collaborations to help clinicians deliver enhanced care via telehealth. They also discuss the future of telehealth and much more.

When Pete spoke with Silvia in 2018, Coviu was just a small startup that had just been out of the CSIRO and struggling to get traction and had to explain the concept of telehealth to every single person for any form of market share. At that time, the only people willing to listen to Silvia and her team were the speech pathologists and mental health providers hoping to do telehealth in rural and remote areas. There was also not much reimbursement for telehealth.
However, everything has happened over the last three years, and there is now telehealth reimbursement; almost every hospital is doing outpatient clinics with telehealth, and everyone knows what telehealth is. It has been a massive change, and Coviu has gone through the pandemic from doing only four hundred telehealth consultations daily to twenty-five thousand at the start of 2022 and now approximately sixteen thousand per day.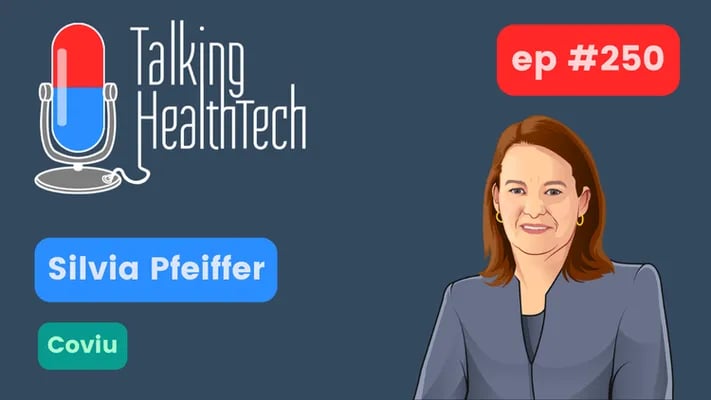 ---

Yet to try Coviu? Start a Coviu 2-week free trial and start running consultations within just minutes! To learn more about Coviu, book a call with one of our friendly team members here.