Pre-Call Customizable Forms Now Available!
Pre-Call Customizable Forms are now available on Coviu!
---

The Customizable Forms App now supports the ability for clinicians to send their clients forms prior to their scheduled session. This will allow clients to complete forms days or even weeks before their scheduled consultation!

This can be super helpful in determining the urgency and complexity of the appointment for triaging purposes, as well as provide great insight to your client prior to the appointment. It can also save time during an appointment with more time spent diagnosing and going over results.


The Customizable Forms App gives clinicians the tools to create any custom forms to:
Gather important patient information by creating patient in-take forms or screening forms pre-call and in-call

Create a telehealth consent form that participants can sign directly


Conduct a customized questionnaire, referral form, and consultation form

and more…the options are endless
When complete, forms can be downloaded as a PDF file directly from within the Coviu call. The clinician admin of the Coviu account will have full control with the ability to edit or change existing forms as they see fit.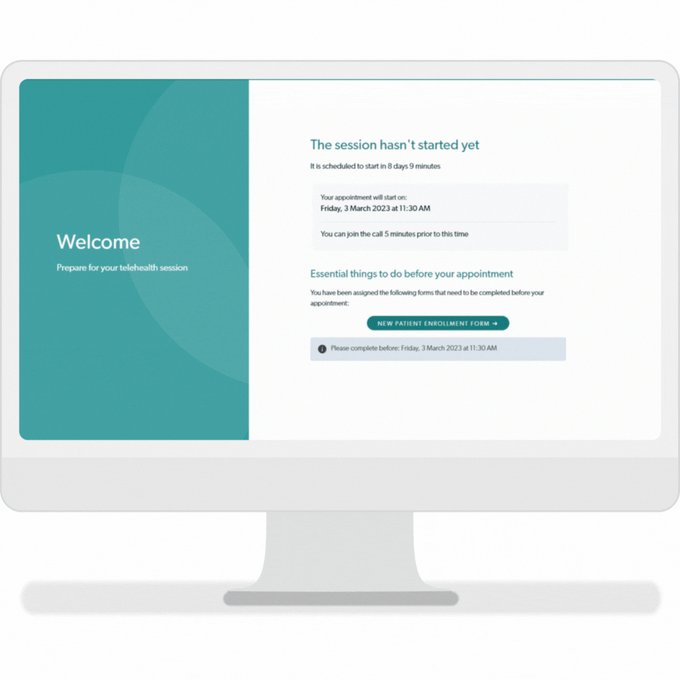 In addition, Pre-Call Customizable Forms now also work in conjunction with Coviu's new Contacts Feature! This allows users to create a Scheduled Session by looking up the contact of a client, making repeat bookings easier. Contacts can be used to create an address book of clients for clinicians to access easily.


When a form is completed before the consultation starts, it is saved against the Contact, creating a patient record. This will allow clinicians to see all the forms that have been completed pre-consultation by the client and can be viewed against the contact record. Client contact details are not stored unless you opt into this feature.


The Pre-Call Form Feature and Contacts Feature are available if the Scheduled Sessions App is installed as well as the Customizable Forms App.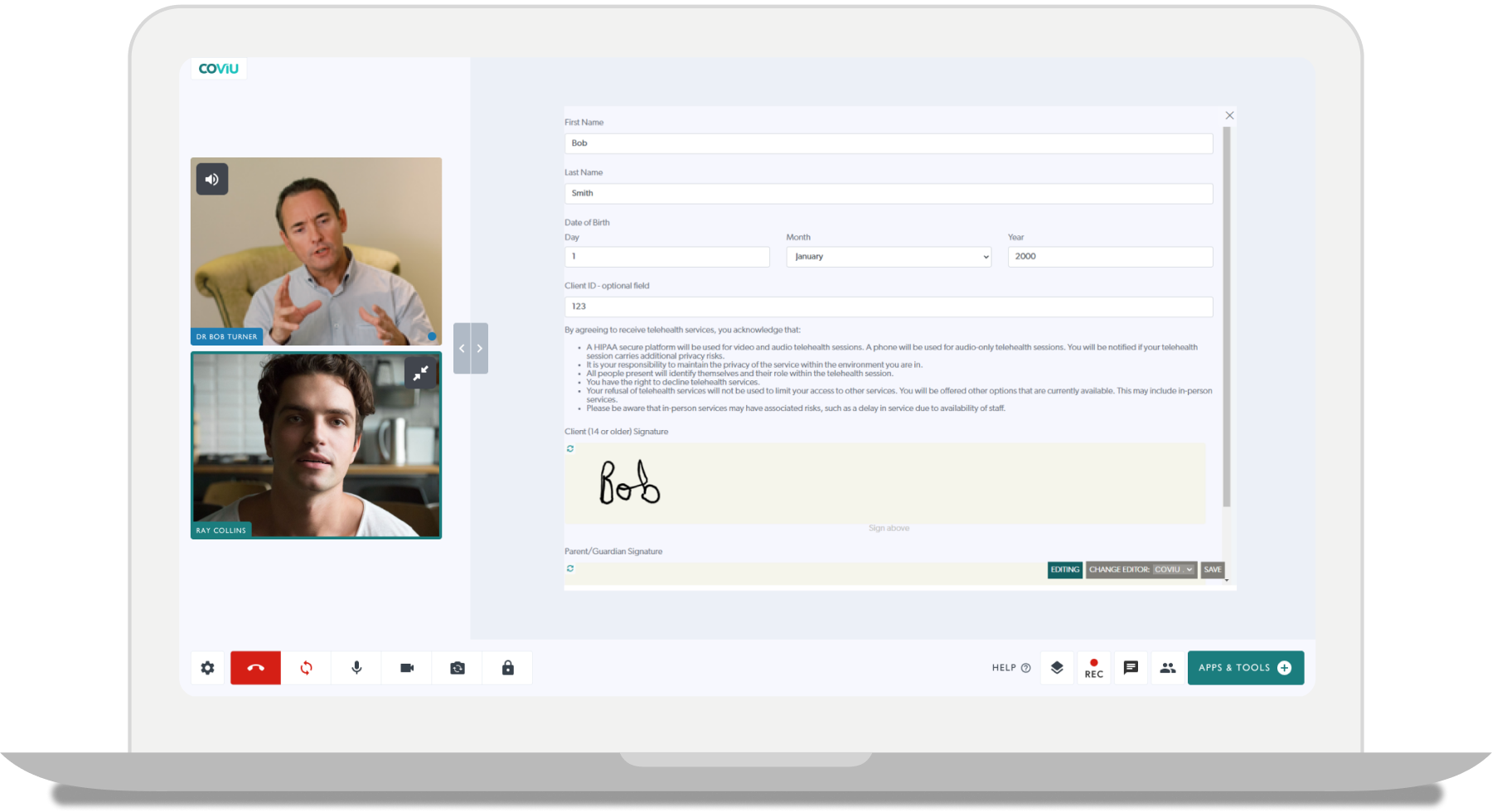 --------------


The Customizable Form App is available on the
Essentials, Standard, Premium Coviu plans, and Enterprise Accounts
and has been installed on all of these accounts by default. Below is a breakdown of the Customizable Form App inclusions across our different Coviu plans.
| | | | |
| --- | --- | --- | --- |
| Essentials Plan | Standard Plan | Premium Plan | Enterprise |
| 1 published form included per clinic | 5 published forms included per clinic | 10 published forms included per clinic | Account dependent |
| $5 per month, per additional published form or $50 per year | $5 per month, per additional published form or $50 per year | $5 per month, per additional published form or $50 per year | Clinic administrators will need to talk to their account manager to get this feature enabled for their clinics |

Published forms pertain to those forms that are in use, meaning you still have the ability to have other unpublished forms that are not in use. You can publish and unpublish forms as you wish if your limit has been reached. Alternatively, you can click here to learn how to upgrade your account to receive access to more forms and other features.


--------------
Need Help?
Check out some helpful articles to assist you:

---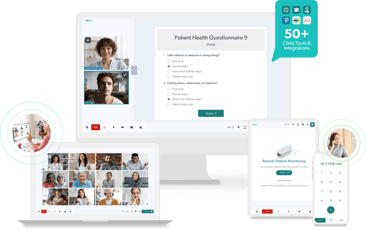 Yet to try Coviu? Start a Coviu 2-week free trial and start running consultations within minutes! To learn more, book a call with one of our friendly team members here.