Free Webinar! Efficient Telehealth: A Practical Guide
Coviu has partnered with Practice Perfect to deliver a free, live telehealth webinar on Efficient Telehealth: A Practical Guide.

---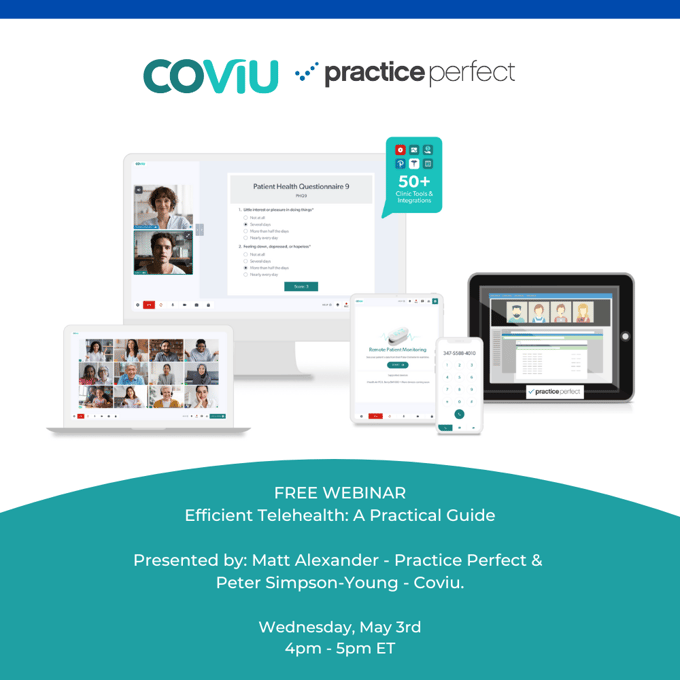 Coviu is an all-in-one measurement-based care platform, custom-built with a suite of clinical assessments and administrative integrated apps, allowing health professionals to deliver value-based care. Practice Perfect, is an all-in-one EMR and practice management system which provides you with the tools you need to manage your practice.

Join our free, live webinar, 'Efficient Telehealth: A Practical Guide', where the presenters will discuss:
Best practices and benefits of using telehealth including Coviu's integration with Practice Perfect

Technical tips and tricks to help set you up for virtual care success and save practices' time

Privacy and security requirements for practices using telehealth

How to set up digital workflows that mimic your current practice

Assessments and clinical tools available through Coviu's virtual care software

How to get started with Coviu and Practice Perfect
This webinar will also include a live Q&A.
--------------------
Plus hear from one of Coviu and Practice Perfect's customers below!


--------------------


Can't make the webinar?
This event will be recorded and sent out to all registrants, so make sure you still register your interest to receive a copy.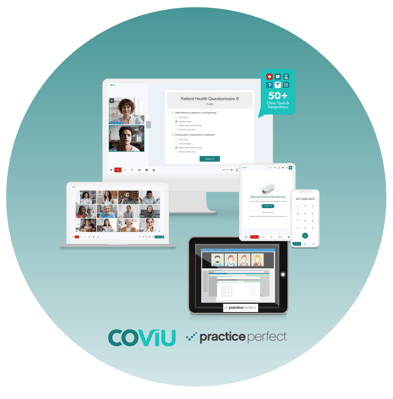 Learn more about Coviu and Practice Perfect's integration:
--------------------
The Presenters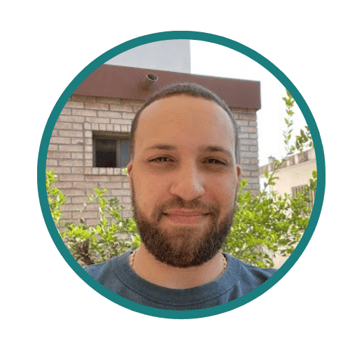 Matt Alexander
Matt Alexander is Practice Perfect's Director of Communications. He has been working with Practice Perfect since 2015 when he began his tenure there as a Content Creator. But when he isn't hunched over his keyboard drafting a newsletter or a video script, he enjoys spending time with family, watching Formula 1, or going for a scenic drive.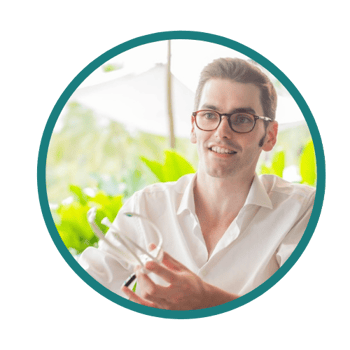 Peter Simpson-Young
Peter is a psychology graduate and Telehealth Evangelist at Coviu. Peter has trained over 4,000 telehealth practitioners since March 2020. Pete's domains of expertise are the clinical, administrative, technical, and commercial aspects of telehealth service delivery.



Coviu, Practice Perfect's Telehealth Provider of Choice


---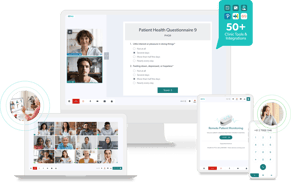 Try Coviu for free, with a 2-week trial - no credit card required.
To learn more, book a call with one of our friendly team members here.