Coviu Celebrates "What OT Means To Me"

Happy Occupational Therapy Week! "What does OT mean to you?"
✨👩‍🔬


Coviu is celebrating Occupational Therapy (OT) Week from 24th to 30th October, which includes World Occupational Day on the 27th October 2022.
---
Initiated by Occupational Therapy Australia (OTA), OT Week provides an opportunity for Australians to celebrate the vast and impactful work OTs do both at home, and abroad. Coviu joins OTA in celebrating the profession which betters so many lives in our community, by reflecting on this year's theme "What OT means to me".
With a significant number of telehealth users being Occupational Therapists, Coviu applauds the OTA's efforts as the peak national body promoting the interests of OTs domestically. By making the 2022 theme about the personal impact of OT to individuals, the OTA shines a spotlight on experiences of professionalism and care that set amazing practitioners apart.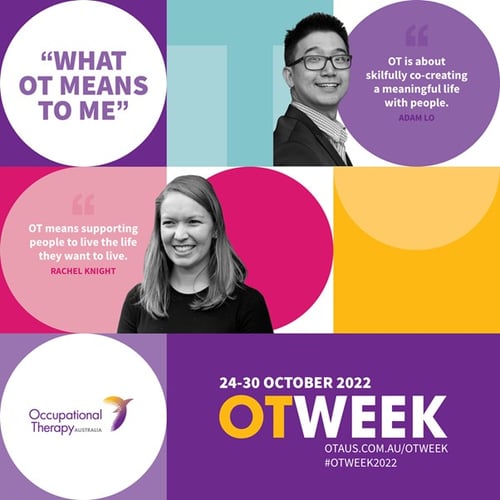 What OT means to Coviu
We know, OT is not widely understood outside healthcare and OT Week provides a terrific opportunity to increase awareness. OT is uniquely a client-centric profession adopting a 'whole person perspective to work with individuals, groups, and communities to achieve optimal health and wellbeing through participation in the occupations of life.'
Coviu understands treatment is highly bespoke to each patient's lifestyle and requirements, varying largely from client to client. Therapy often includes prescribing devices that enable patients to overcome limitations and increase their mobility in reaching their goals across certain daily activities, be it work, play or volunteering. Coviu knows ongoing monitoring of these activities is an integral part of the holistic treatment of OT patients.
Over the years' we have been honoured to work closely with OTs around Australia. From these interactions, here are our 3 favourite things about OTs:
You enable everyday Australians to realise their best lives where they wouldn't otherwise be able to
You better community by increasing individual engagement with wider society
You are committed to the long haul with ongoing treatment programs
Visit Occupational Therapy Australia to learn more.
---
How does Coviu's Virtual Care Engagement Platform improve the overall OT experience?
Coviu is proud to support a number of Apps and Tools to enable occupational and manual therapists to conduct clinical sessions via telehealth.
Coviu allows you to share resources and use the interactive whiteboard feature to explain exercises as you talk them through. Coviu integrates with practice management software and allows you to provide clinical assessments and manage billing, including Medicare and insurance, all without leaving the platform.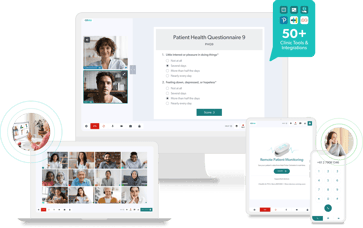 Coviu, Virtual Care Engagement Platform
Key Benefits for OTs
Purpose-built features for healthcare industry such as waiting rooms aid greater professionalism
Better care with functionalities such as remote patient monitoring and early diagnostic tools
Greater rapport with clients who are often more responsive in the comfort of their own homes
Reduced no shows without the challenges of transportation or other mobility issues
Easier to monitor ongoing performance and record it in the one place with integrated clinical workflows
Group therapy options of up to 20 people enhancing treatment possibilities
How can I get involved this year?
OTA is offering a number of ways to get involved with OT Week this year including: Celebrate OT with your network, Participate in educational talks discussing long COVID and Burnout and Download resources for your wellbeing such as from TEN – The Essential Network for Health Professionals!
To discuss what OT means to you, you can also:

And there's more...
In addition, you can explore our library of telehealth resources here.
Dive into our:
---
We are grateful to the OTs in our network for all you do, so help us celebrate OT Week this year and voice what OT means to you.
Make sure to tag: #OTWeek2022 and #WhatOTMeansToMe