March Wrap Up - Discover The Latest at Coviu!
Coviu
Mar 30, 2023 1:31:30 PM
Catch up with us this month! Register for our upcoming, free and educational webinar, find out which industry events Coviu will be attending, exciting product updates, and more!
---
Free Webinar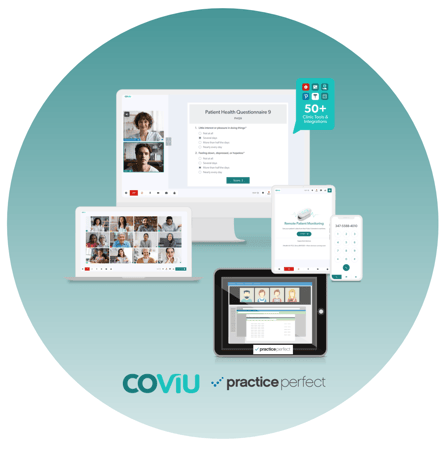 Efficient Telehealth: A Practical Guide
Presented by Coviu & Practice Perfect
Join Us: Wednesday, May 3rd
4pm - 5pm ET
Together, Coviu and Practice Perfect - an all-in-one EMR and practice management system are excited to bring to you a webinar on Efficient Telehealth: A Practical Guide.


Register for free as we dive into:
Best practices and benefits of using telehealth including Coviu's integration with Practice Perfect.

Technical tips and tricks to help set you up for telehealth success and save practices' time.

Privacy and security requirements for practices using telehealth.

How to set up digital workflows that mimic your current practice.

Assessments and clinical tools available through Coviu's telehealth software.

How to get started with Coviu and Practice Perfect.

Q&A!
----------------------
Industry Events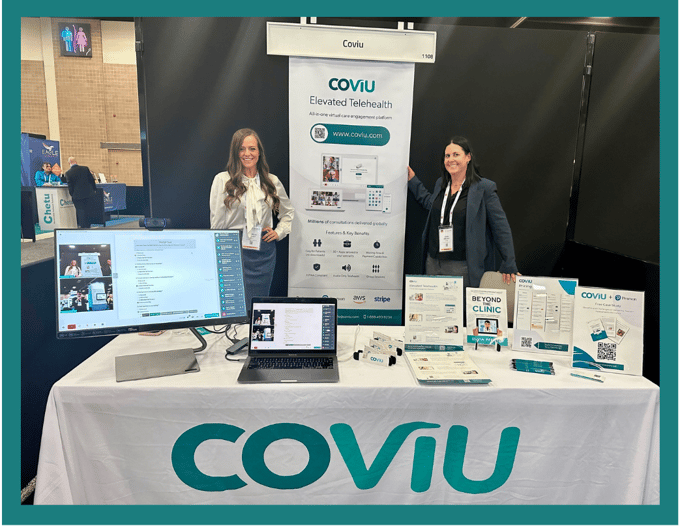 March Events
Coviu attended ATA2023 Annual Conference & Expo in San Antonio!
April Events



Attending? Come say hi!

Check out all of our upcoming events here!


----------------------
Product Updates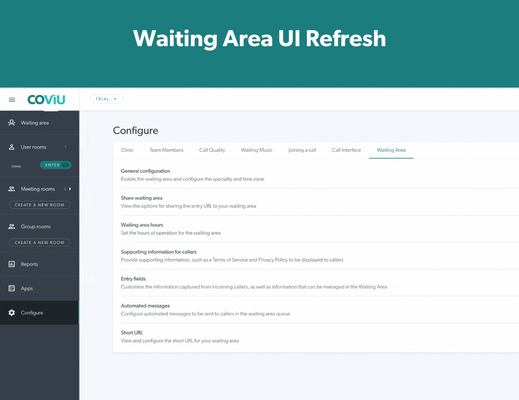 Virtual Waiting Area Improvements
Exciting improvements have been made to Coviu's Virtual Waiting Area feature! This includes:
Advanced options for Entry Fields in the Configuration Menu for both patient-entered fields and new internal use only fields.

New field types including Team Member lookups and color-coded drop-downs.

The ability to personalize your view and edit caller information.

New advanced filtering and column sorting to provide clinics with many more options for managing a busy waiting area.

Add patient notes to a caller, assign callers to team members for queue management + more.
The Virtual Waiting Area is enabled on Standard and Premium Coviu Plans. Click here to upgrade your plan.


Coming Soon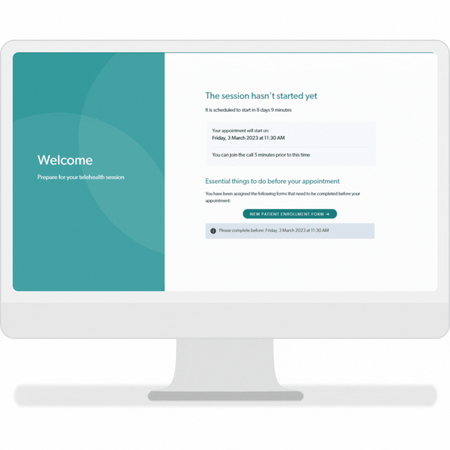 Pre-Session Forms Preview
Coming very soon! Customizable forms will support the ability for clinicians to send their clients/patients forms prior to their session. This will allow clients/patients to complete forms days or even weeks before their scheduled consultation!
This feature will only be available if you have both the Scheduled Sessions App and Customizable Forms App installed.
----------------------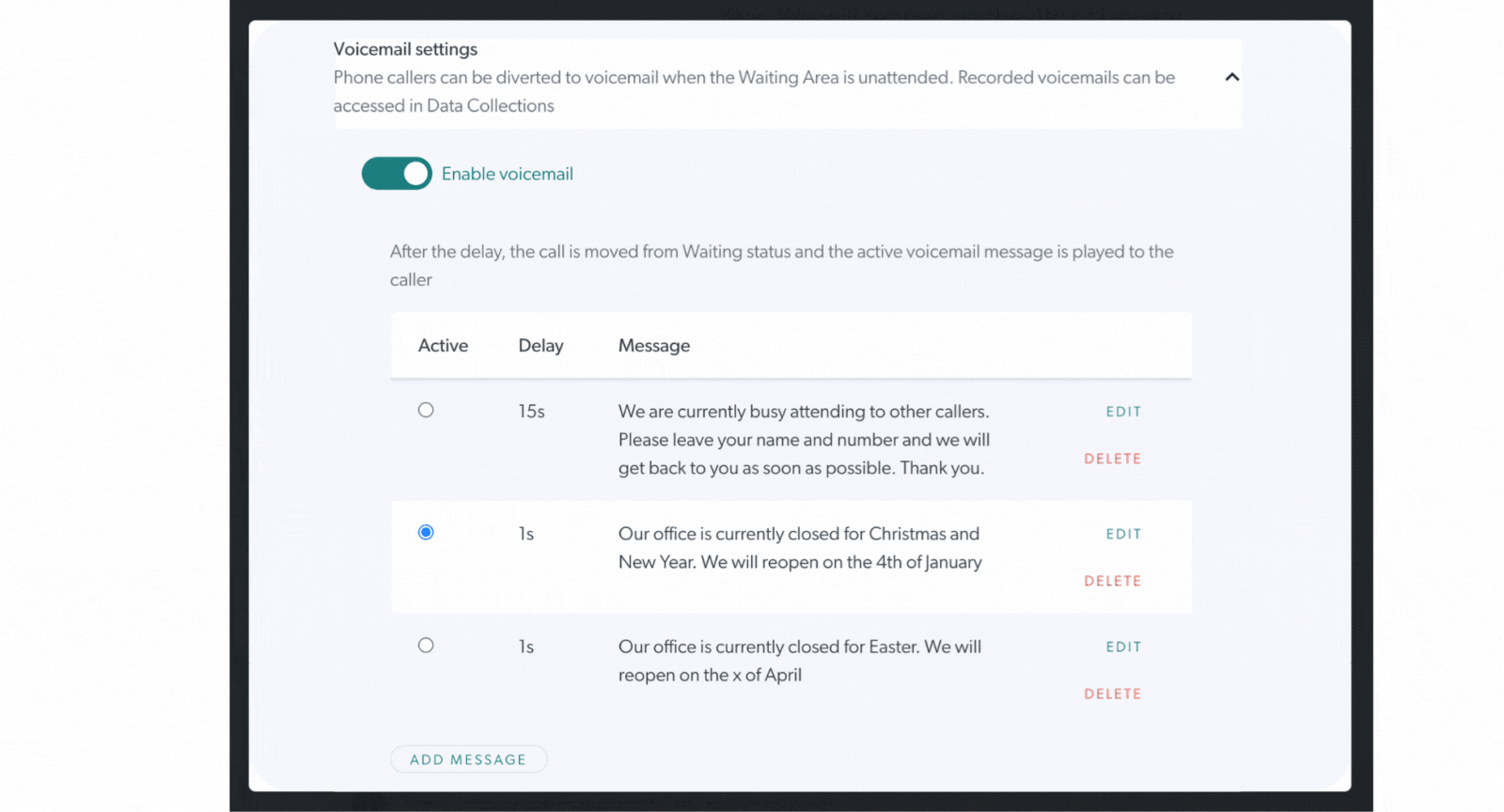 Audio-Only Telehealth Voicemail Functionality
You asked, we listened...
Audio-Only Telehealth
will soon support voicemail capabilities! Providers will be able to allow their patients/clients to leave a voicemail when they are not able to attend to incoming calls.
📞 Enable Audio-Only Telehealth on Standard and Premium plans to access this feature when it arrives!
All product updates can also be viewed here.
----------------------
Coviu News

In The Press


EVP_Origins features Dr. Silvia Pfeiffer, CEO & Co-Founder of Coviu Global in a deep dive interview that explores how she came to build global B2B software company Coviu. Watch Dr. Pfeiffer's very engaging interview here.



Marking International Women's Day this month, Dr. Silvia Pfeiffer outlines what needs to be done to improve equality and opportunities in STEM for women. Read more.



In an interview with Balance the Grind, Dr. Silvia Pfeiffer shares her insights on the growing role of virtual consultations in healthcare, the importance of creating a supportive and inclusive culture in tech, and the need for greater gender diversity in the industry. Read more.
----------------------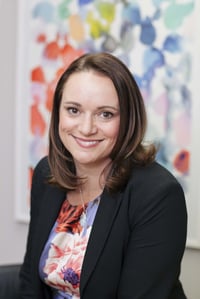 Success Story: Dr. Patti Bastick on Effective Virtual Care for Cancer Patients

Coviu interviewed Dr. Patti Bastick, a Medical Oncologist and Director at St George Oncology Associates and one of Coviu's 'Angel Investors' about the effectiveness of virtual care in oncology.

Learn how virtual care not only delivers expanded options for cancer patients but is helping oncologists like Dr. Bastick find a better work/life balance.