Product Enhancements, Webinars & Events and More!
Coviu
Mar 29, 2022 10:00:00 AM
It's been another jam-packed month here at Coviu from industry events, to topical webinars and most excitedly of all, a major revamp of our Call Interface and the introduction of a Welcome Dashboard.
Now, with over 90,000 clinicians using Coviu, we are excited to continue optimising and creating a more digitally enabled future for clinicians and patients alike.
----------------------
Webinar: 6 Evidence-Based Strategies to Enhance Telehealth

Join a FREE, LIVE WEBINAR:
Tuesday, April 5th, 5pm - 6pm EDT
This webinar will discuss:
Telehealth communication skills to help build trust and increase client engagement

The psychology of eye contact and camera placement during telehealth

The practical solutions to common technical challenges

The neuroscience of 'Zoom Fatigue' and techniques to prevent it

Practical tips for conducting telehealth with kids
Don't miss out!
Can't attend? The webinar will be recorded and sent out to all registrants, so please ensure you still register your interest to receive a copy.


----------------------


Coviu Product Updates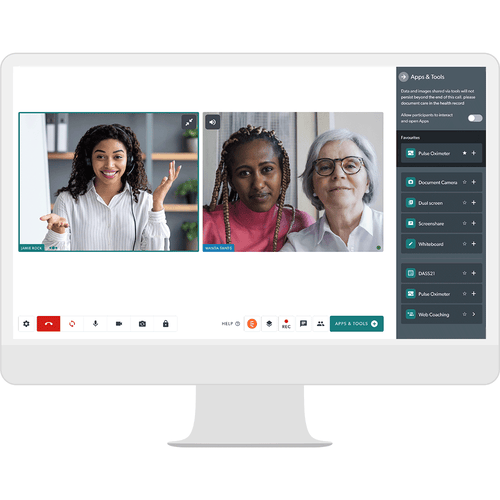 Welcome Dashboard and Call Interface
Get excited...an enhanced version of Coviu is here! Now live on Coviu you will have access to a new Welcome Dashboard and a revamp of the Call Interface.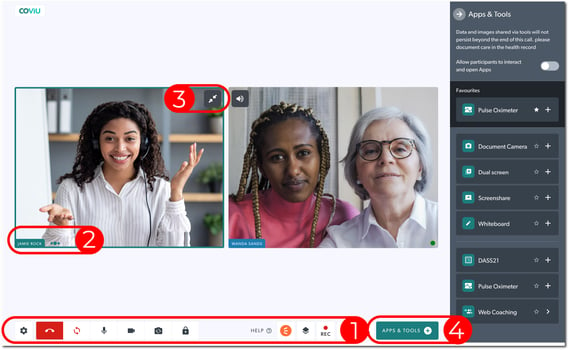 Call Interface

We have streamlined the Coviu Call Interface, giving it a cleaner look making it easier to navigate between functions. These changes include updates to the:


1. Core Controls
2. Speaker Indicators
3. Shrink Your Video Function
4. New Tools Button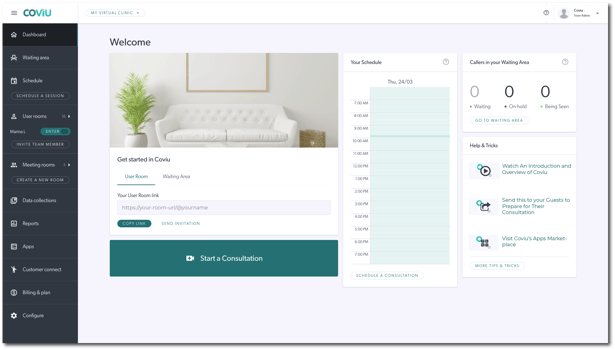 -------
Welcome Dashboard
Users who log in to their Coviu account will now land on this Welcome Dashboard, making it easier to get started and providing you with access to all your most-used tools in one place.

The Welcome Dashboard will also have modules that will display depending on what kind of plan you are on, including:
Welcome Links to your User Room & Waiting Area
Start A Consultation button providing access to your User Room, Scheduler & Waiting Area
Your Schedule Module
Callers In your Waiting Area Module
Helps & Tricks section, showing a selection of helpful resources
Yet to try Coviu? What are you waiting for! Start a Coviu 2-week free trial and start running consultations within just minutes!
----------------------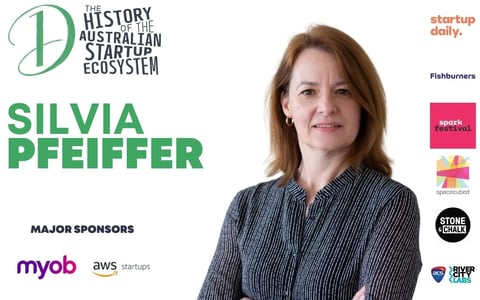 Silvia Pfeiffer Discusses Her First Start-up


Tune in to Silvia Pfeiffer on the Welcome to Day One Podcast where she speaks to Adam, host of the podcast to discuss her first start-up company and the lessons it taught her!
----------------------
Coviu News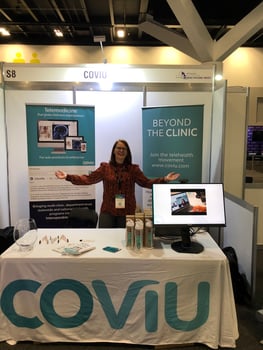 Conferences


Attending any of these conferences? Come visit us at the Coviu booth!
-------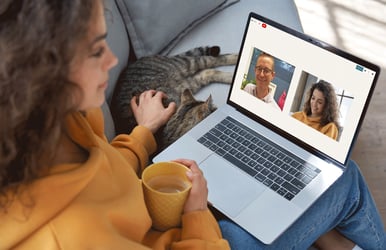 Provider Highlights


Check out some of the amazing things are providers our doing.


Clean Slate Clinic - A telehealth program that supports patients to safely undergo alcohol detox from home.


Dr's On Call - Reimagining Aged Care via telehealth with Dr. Zoe Calliser Hakewill.
----------------------
See you on Coviu!