EVP_Origins Interviews Dr Silvia Pfeiffer
Interview #06 of EVP_Origins features Dr. Silvia Pfeiffer, CEO & Co-Founder of Coviu Global in a deep dive interview that explores how she came to build global B2B software company - Coviu.
---
As the CEO and Co-Founder of Coviu Global, Silvia is driven by a global mission to make virtual care part of every clinician's toolbox and a rich experience that will transform healthcare. With more than 19 years of experience in building new Web video solutions, Silvia has worked at leading corporations including Google, Mozilla, W3C, and CSIRO.
Coviu is her second and most successful startup, with usage growing by over 6000% over the pandemic. She co-edited standards that made video a prime citizen of the Web and underpin Coviu. Silvia has a PhD in Computer Science, a Master's Degree in Business Management, has published two books on HTML5 video, and one on video consultations for healthcare businesses entitled "Beyond the Clinic - Transforming your Practice with video consultations".

Dr. Pfeiffer used her extensive knowledge to build Coviu, a telehealth platform that is changing how modern healthcare is delivered.

In this video interview with EVP_Origins, Dr. Silvia Pfeiffer shares insights on:


Her upbringing in Germany and her journey to becoming a tech founder [Timestamp - 04:58]



How her passion aligns with her vision of building in healthcare
[Timestamp - 13:05]



How a healthcare startup with a B2B software business model was created [Timestamp - 24:50]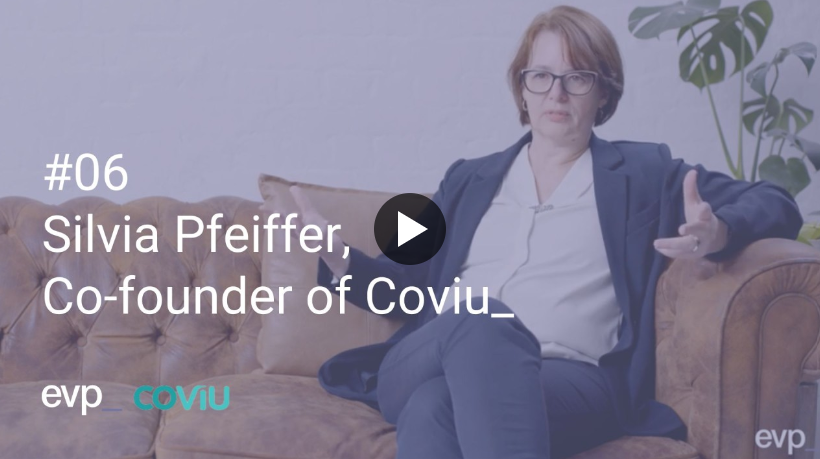 ---

EVP is a venture capital fund focused on investing in early-stage B2B software companies. Check out more here.