Coviu Welcomes New Director Jenny Aiken
Coviu
Jan 31, 2023 6:00:00 AM
Coviu welcomes Jenny Aiken, who joins as Director during a pivotal time of growth for the company as the platform looks to capitalize on increased demand and budget allocations for healthcare technology.
---
Coviu is excited to announce that Jenny Aiken has been appointed Director of Coviu Global Australia. Effective immediately, Jenny brings over 30 years of expertise to the role across various healthcare, commercial, and governance positions.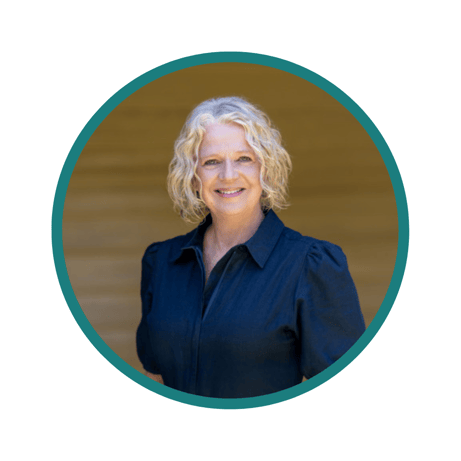 "Over the past few years, the benefits and possibilities of virtual care have become increasingly apparent as the world moved towards a more digitally enabled way of living. As a result of this digital adoption, Coviu experienced significant growth and product expansion across the APAC and US regions in particular.
"Building on this momentum, we are thrilled to welcome Jenny as our new Director and are confident that her experience and understanding of the allied health sector will play a critical role in Coviu's next phase of growth," said Dr. Silvia Pfeiffer, Co-Founder, and CEO of Coviu.
With her origins firmly in healthcare, Jenny's most recent role was Chair of the Board at the Australian Physiotherapy Association (APA). Prior, Aiken founded two multidisciplinary clinics, spending 13 years as a Principal Physiotherapist. Since then she has worked in healthcare strategy, mergers & acquisitions, and governance of healthcare.
Currently she is also a Commercialisation Facilitator with AusIndustry's Accelerating Commercialisation Programme which provides grant funding for the commercialization of novel products and services. In addition to her outstanding credentials as an entrepreneur, commercialization facilitator, and healthcare professional, Jenny is known for her honesty, commercial aptitude, and pragmatism.
"I'm delighted to join the Coviu team particularly at such an exciting time of growth and expansion. My interest in telehealth was ignited pre-pandemic when as Chair of the Physiotherapy Research Foundation we commissioned research into the safety, efficacy, and patient satisfaction associated with telehealth physiotherapy consultations. What became apparent from this work was the range of benefits that virtual care could bring not only to physiotherapy practices, but to the broader healthcare industry in Australia," said Jenny.
"Since then, the ongoing staff shortages and increasing cost of healthcare across the country has continued to drive my passion for virtual care adoption. As the industry continues to grapple with these challenges, it is evident that we need alternative models of care that are more accessible and affordable for everyone, and I believe telehealth is a key component in achieving this.
"My main goal is to continue the impressive growth of Coviu in target markets. This responsibility is a welcome challenge in my career, and I look forward to further developing relationships with the Coviu team, partners, and customers during this exciting journey."
Read Press Release here.
Media Coverage