Coviu at Successes and Failures of Telehealth 2021
On 3-5th of November, Coviu took part in the Successes and Failures of Telehealth 2021 (SFT-21) Conference. The event was originally planned to take place in Brisbane Australia, however, due to current border closures in QLD, it was transferred to a virtual format.
---
During the 3 day event, over 200 e-delegates attended the conference sessions. More than 60 speakers took to the virtual stage presenting their findings and experience with telehealth in a rural remote setting, allied health, palliative care, mental health and so much more. It was fantastic to see so many presenters using Coviu as their telehealth platform.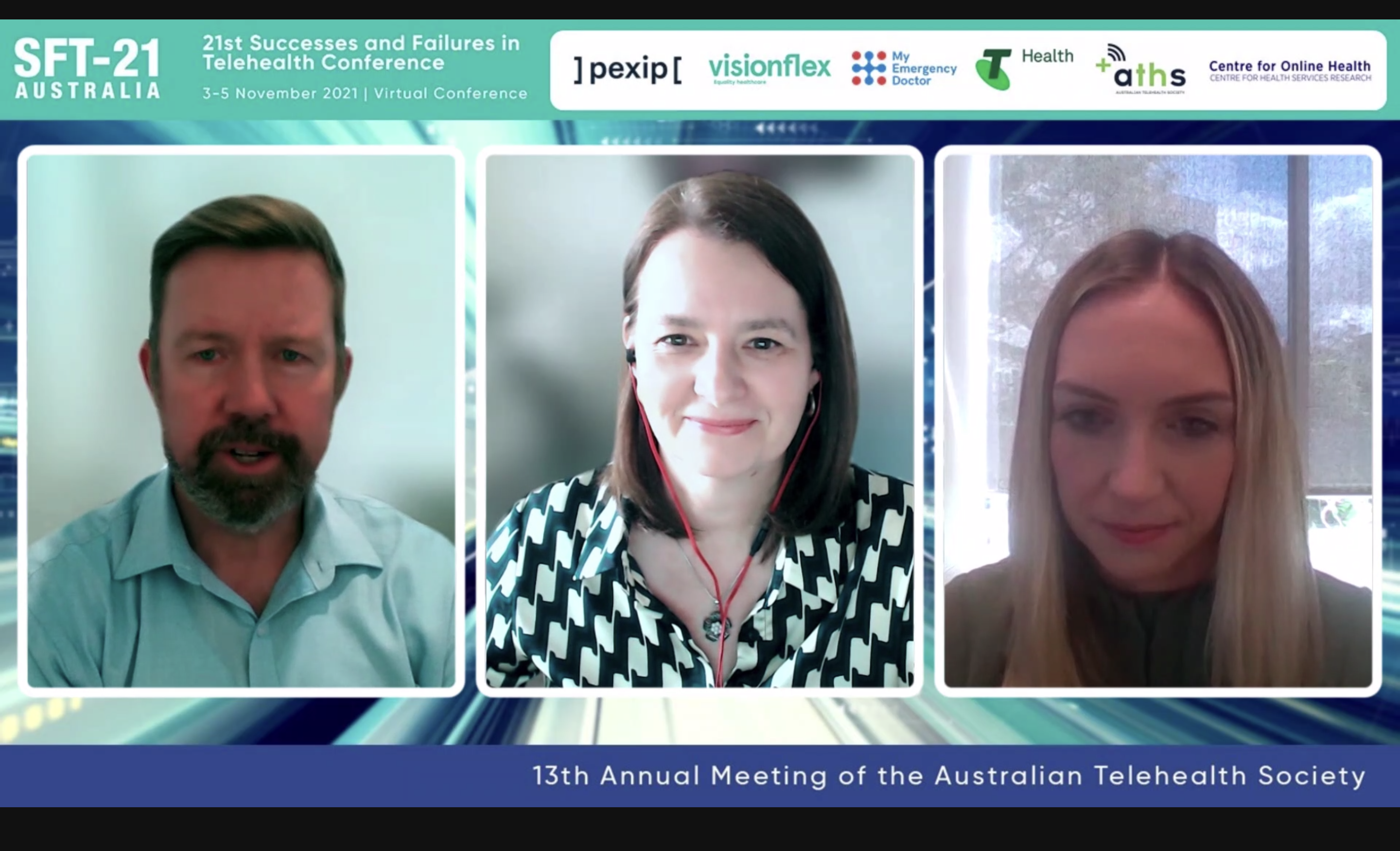 Coviu's co-founder and CEO, Dr Silvia Pfeiffer co-presented with Youthrive's COO, Amy Turner - Coviu's customer that has successfully rolled out telehealth across the allied health organisation since the start of the pandemic. In the presentation, Amy Turner shared her organisation's experience in rolling out telehealth overnight when the lockdowns were first announced. She also shared how this new model of care enabled Youthrive to optimise organisational efficiency, reduce waitlists, expand clinical footprint and provide their clients with greater choices on how they access care.
Coviu's product owner, Itamar Steigrad also presented at SFT-21 about PhysioROM app that is currently undergoing clinical trials and is due to be released in 2022 on Coviu. PhysioROM is an AI-powered telehealth tool for post-surgical rehabilitation that enables clinicians to assess movement quality by measuring range of motion remotely. Coviu will be releasing more information about PhysioROM in the coming months.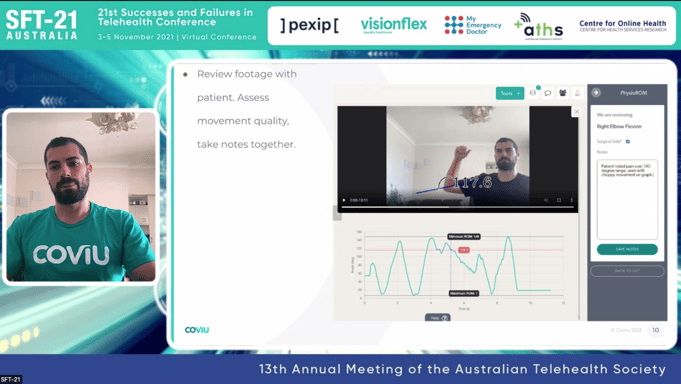 Overall, it was fantastic to hear how much work and research is happening in telehealth and the incredible impact that it has made on people's lives over the past years. However, there is so much more to be done to increase telehealth adoption, improve confidence among clinicians and increase awareness of this model of care among clients and patients. Coviu is proud to be on the mission to become the catalyst for life-changing online care anywhere.
We would like to say a big thank you to the organisers of SFT-21 and all the wonderful speakers and attendees who made the event a great success. We are looking forward to meeting again next year.
---
If you haven't yet tried Coviu, you can get started today with a 2-week free trial - no credit card required!