Coviu Uses AWS to Support Daily Telehealth Sessions
Coviu
Jun 17, 2022 11:27:02 AM
Coviu uses AWS to support the delivery of the Healthdirect Video Call service, facilitating telehealth consultations for thousands of healthcare practitioners and their patients every day. Healthdirect Australia manages the Video Call service and partners with Coviu's telehealth platform, which runs on AWS and features Amazon Machine Learning, to enhance healthcare consultations through integrated video and clinical tools.
---

"The flexibility and simplicity of Coviu on AWS plays a fundamental role in how we deliver video telehealth services in Australia."
- Sam Georgy, Service Director for Video Telehealth, Healthdirect Australia
----------------------


When the COVID-19 pandemic began to spread and lockdown measures were introduced, many healthcare practitioners and their patients turned to virtual consultations rather than face-to-face, wherever possible and appropriate.
To meet the immediate increase in demand for video-based consultations, Healthdirect Australia needed to quickly scale its video telehealth platform. "COVID-19 quickly made telehealth important for healthcare delivery across all states and territories in Australia because people were stuck at home and general practitioners (GPs) and other healthcare providers were worried about people gathering in waiting rooms. We suddenly had to be able to provide thousands of new daily consultations for practitioners and their patients in a very short time, which was challenging," says Sam Georgy.

To support the scale up, Healthdirect Australia leveraged the technology platform of Coviu, an Amazon Web Services (AWS) Partner. Coviu runs a telehealth software platform on AWS to help clinicians meet with patients on video and determine the proper treatment. "We like that Coviu offers flexibility in terms of integrating telehealth tools to help clinicians deliver better care for patients," says Georgy.
By running on AWS, Coviu can scale to meet large increases in video telehealth service demand for customers like Healthdirect Australia. For example, after a short phase of application optimization on AWS, Healthdirect Australia and Coviu worked together to scale up to meet demand. During April 2020, Video Call facilitated up to 6,000 video consultations a day, up from an average of 150 per day prior to the pandemic. You can read more about that here.
"We have processed for Healthdirect and other customers more than 6.5 million telehealth sessions since the beginning of the pandemic by using AWS," says Dr. Silvia Pfeiffer, Chief Executive Officer and Co-founder of Coviu. "We also moved Healthdirect off a shared platform to a dedicated platform, which ensured independent reliability and scalability of the Healthdirect system from our other SaaS customers."
---

About Coviu
Coviu offers a browser-based telehealth software solution that enhances video consultations with a range of in-call clinical tools and workflow integrations for appointment bookings and payments. The software also integrates seamlessly with a range of practice administration systems for patient records management.
Start a 2-week free trial and start running consultations within just minutes! To learn more about Coviu book a call with one of our friendly team members here.
---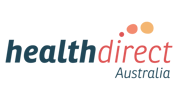 About Healthdirect Australia
Healthdirect Australia is a national virtual public health information service. The organization works toward the health priorities of Commonwealth, state, and territory funding groups to improve the health of Australians.