Virtual Backgrounds
Apply a blurred background or select from a number of pre-populated virtual backgrounds for a greater level of visual privacy during your calls.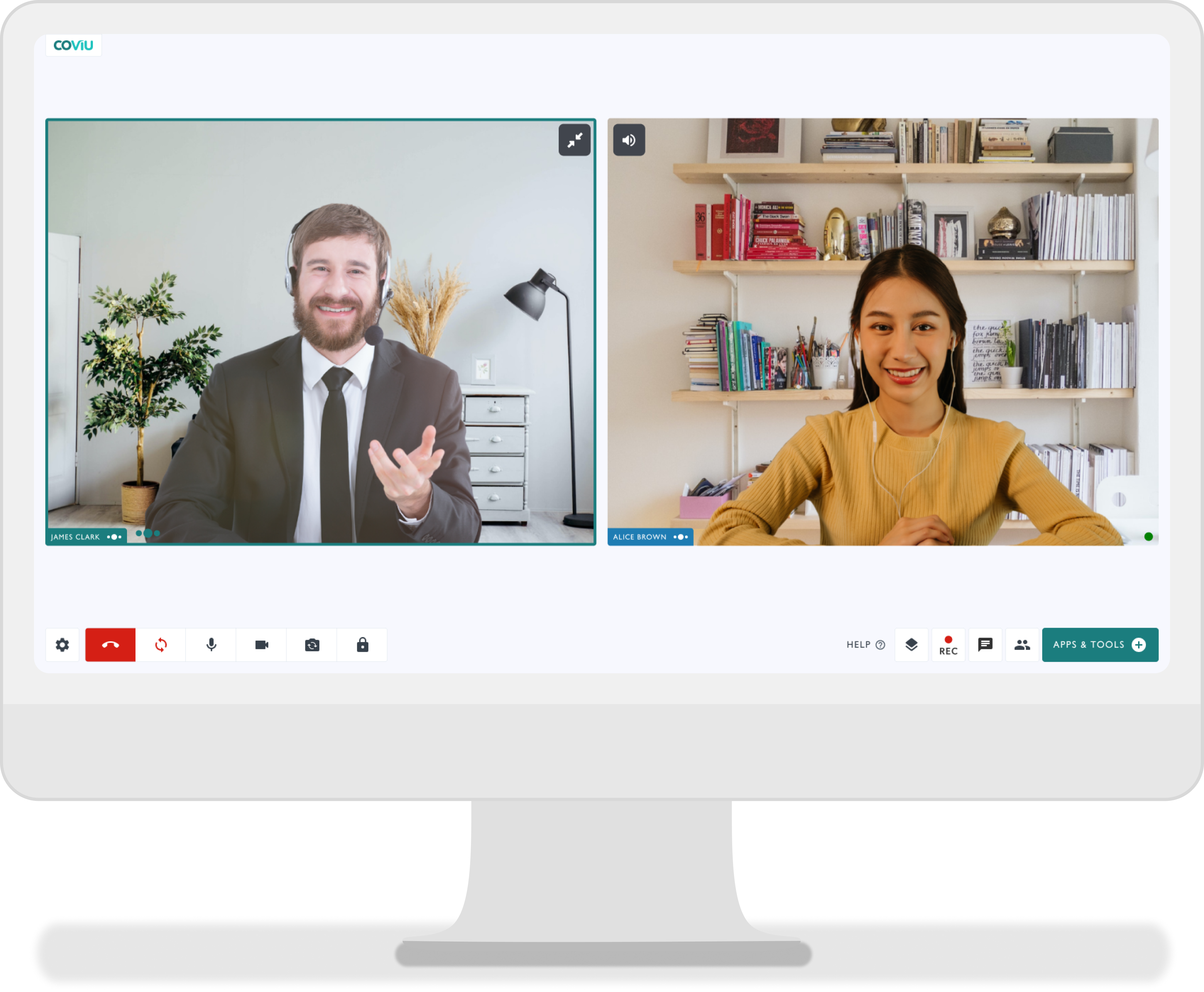 How it Works
Once installed, to use a blurred background or to select a virtual background simply open the settings menu from within your Coviu call, find the tab Select Background and select an option from the list to utilize it.
Coming Soon
The ability to add your own image or background!
Requirements
Virtual and Blurred Backgrounds are not currently available for mobile devices.

Cost
Learn More