File Transfer
The File Transfer App for Coviu brings peer-to-peer file sharing to your Coviu calls so you can easily and securely transfer files in your Coviu sessions.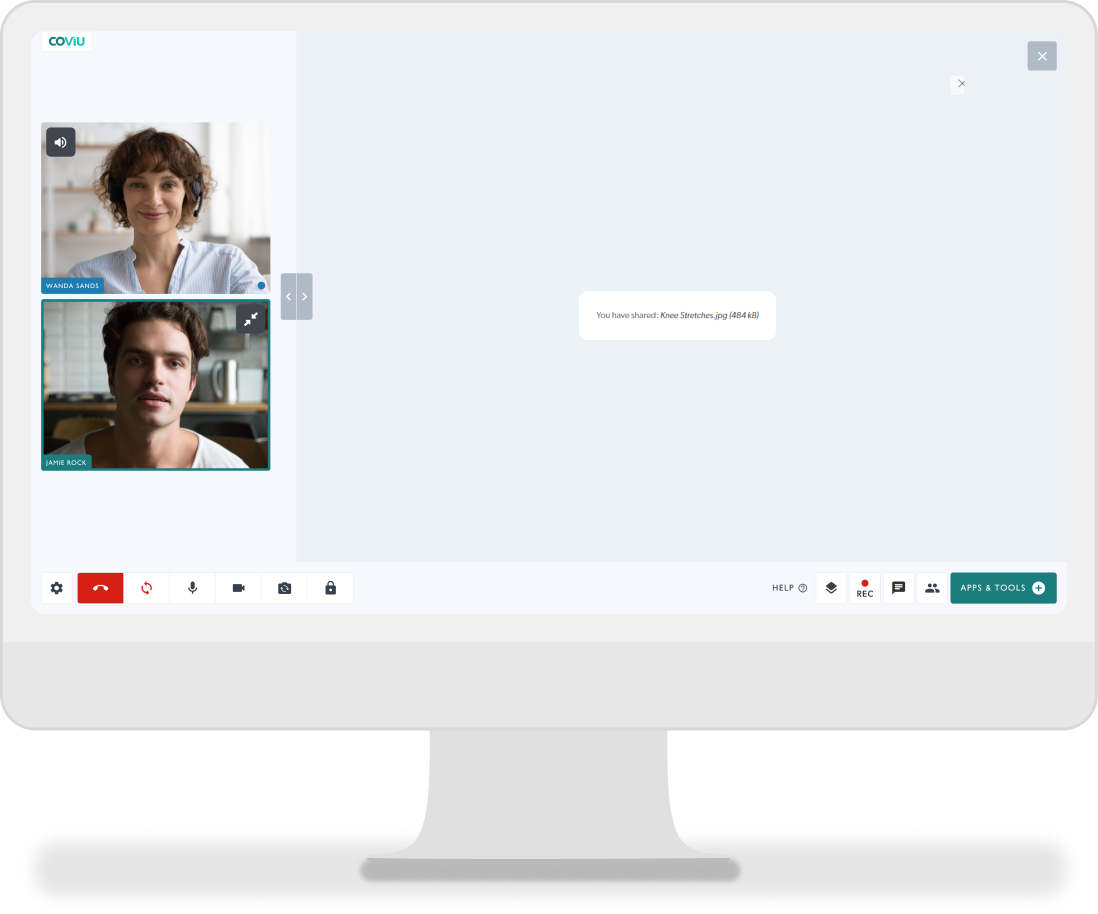 How It Works
Once installed, the File Transfer App can be found under 'Apps & Tools+' under the 'Share a File' resource.
Using this resource will allow you to upload any file to your Coviu call, and it will be shared with all the other participants in the call easily and securely. Participants can then download the file to their device. It has never been simpler!