Clinical Evaluation of Language Fundamentals Fifth Edition (CELF-5)
® Screening Test
Clinical Evaluation of Language Fundamentals Fifth Edition
(CELF-5)
The CELF-5® Screening Test helps quickly determine if a student needs further testing to identify a language disorder.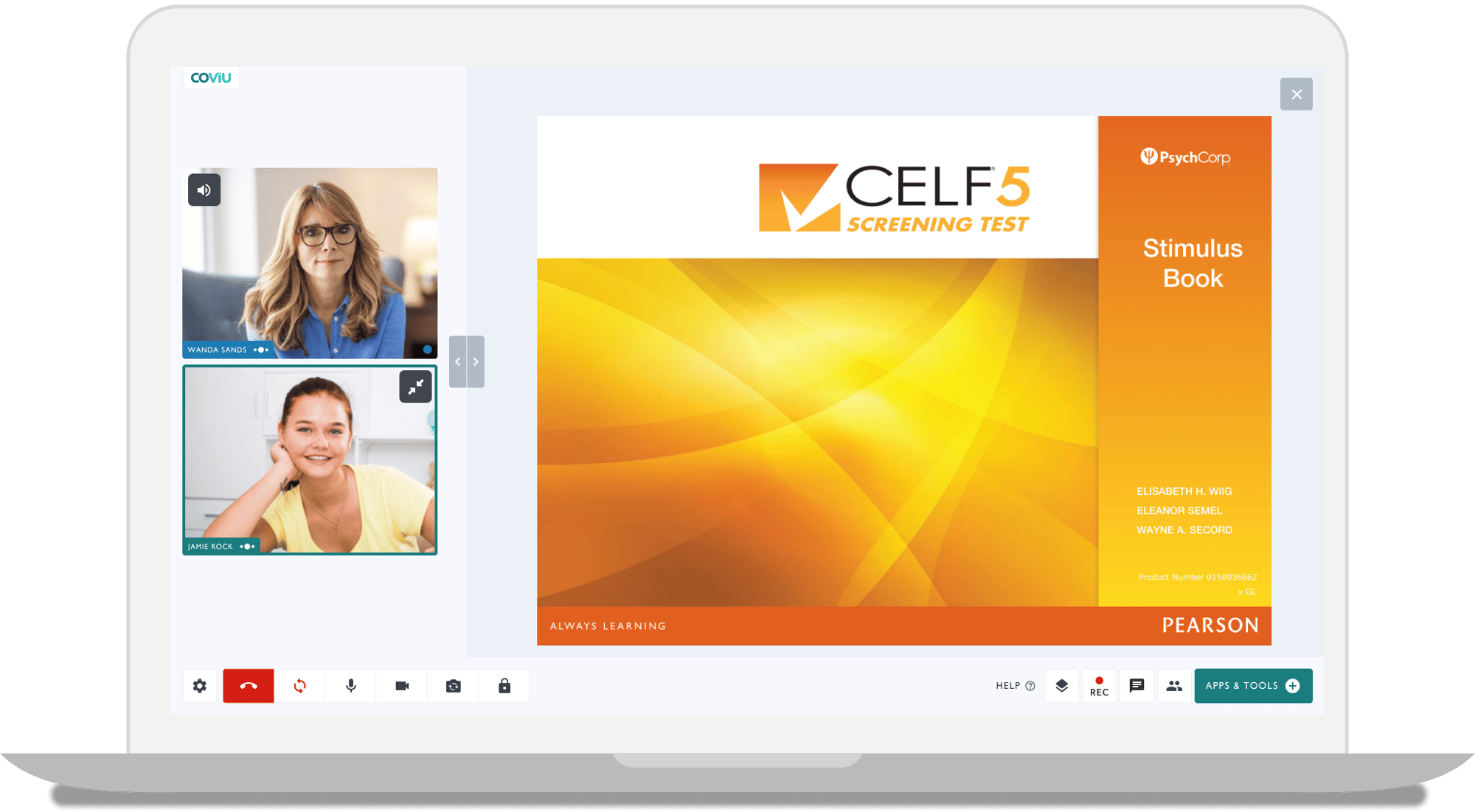 Requirements
In order to use the CELF-5 Digital Stimulus Book on Coviu, you must be a registered customer on Pearson Clinical

with a User Level B - Speech Pathologist.
You must also use an original CELF-5 US Record Form (purchased directly from Pearson) for every assessment and refer to the CELF-5 US Administration and Scoring Manual.
Pearson Clinical adheres to strict ethical guidelines for standardized test and assessment use.

Click here to view the CELF-5 Telehealth Guidelines.
The SLP Battery is required for Speech-Language Pathology to access this assessment.
How to Install
To install and receive access to the CELF-5 assessment App on Coviu, you will need to purchase the Speech-Language Pathology Battery. View all included assessments here.
Book a quick time with one of our Coviu specialists to get this installed on your account!
Cost
$2/month/user
Learn more