Download the Pearson Case Study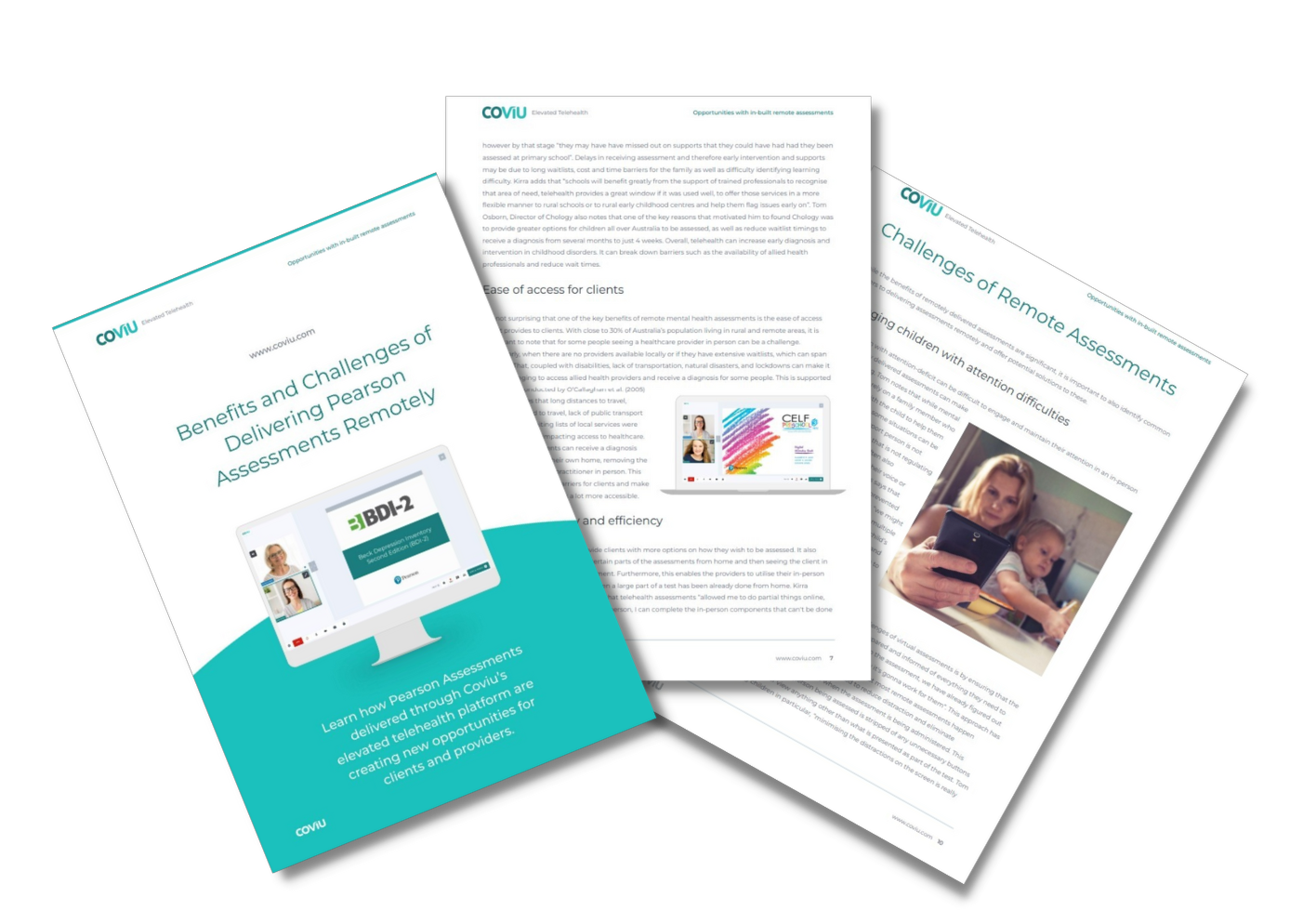 Benefits and Challenges of Delivering Pearson Assessments Remotely
In-built clinical assessments are creating new opportunities for healthcare. Coviu explores how its ongoing partnership with Pearson Clinical has opened up a range of new possibilities for clients and behavioral health providers through virtual care.
But like anything, these opportunities are not without difficulties. The case study weighs up the science, features, benefits, and challenges of the Pearson assessments available through the Coviu elevated telehealth platform.
Substantiated by real-life discovery interviews with users, Tom Osborn, Director of Chology, Kirra Caldwell, Clinical Psychologist at Toolbox Psychology, and Lydia Caruso, Partner and Speech Pathologist at Oakhill Speech Pathology Clinic, the case study discusses the common challenges and practical solutions available when implementing assessments into practice.
Download the case study today to learn best practice recommendations as to how remote assessments can be integrated into your clinical practice and reap the benefits.