Coviu Gives Back
Coviu
Mar 23, 2022 10:30:42 AM
On Monday 14 March, some of the Coviu team put on their chef hats and went down to Our Big Kitchen & the Yeronga Community Centre to do some volunteering.


---
Our Big Kitchen is a community kitchen in the heart of Bondi in Sydney Australia, who inspire individuals to come together to help people in need. They prepare and distribute more than 250,000 meals and support over 33 charities and thousands of individuals.

In just a few short hours the Coviu team prepared, cooked and packed up 160 meals which were picked up to be taken to feed those in need. We were able to make and prepare Red Lentil Dahl with Rice, Oil and Garlic Focaccia and Banana Bread.

It was truly special to know that these meals will go to people who really need them, and that we were able to come together and contribute to such a great cause.


Thank you to Our Big Kitchen for allowing us to show love and kindness through food on this day.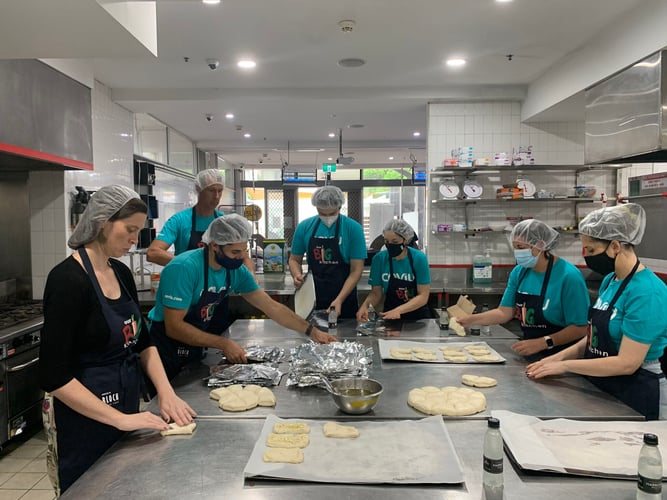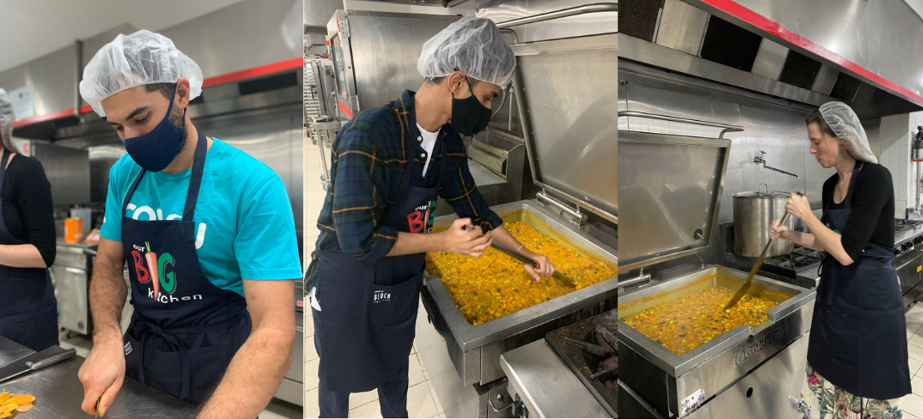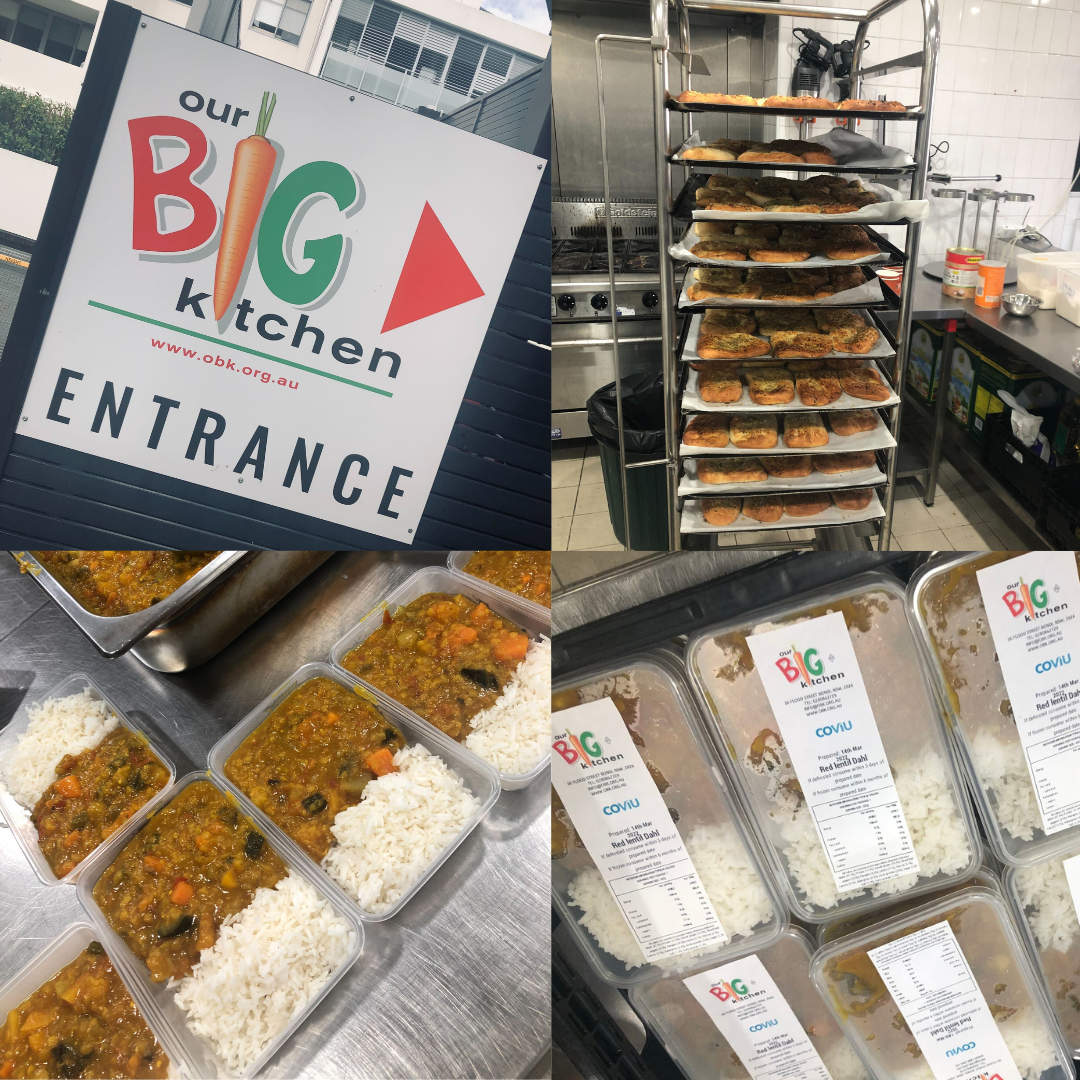 ---
The Coviu Brisbane Team also whipped up some culinary magic, volunteering at the Yeronga Community Centre.

Initially providing information, resources and activities to community members who were flood affected the Centre has developed additional services and activities to respond to broader community needs.

Some of the people who come to the Yeronga Community Centre are three-time 'floodies' as they like to be called. They don't like to be referred to as victims, which was remarkably inspiring to hear after everything they have lost and been through.
The Community Centre also has a house grocery store set up so floodies can make their own decisions about the types of foods they want to take home. This setup, means so much to the community, as a lot of their decisions have been taken away from them.
It was great to be able to come together and give back to these floodies, even in just small way.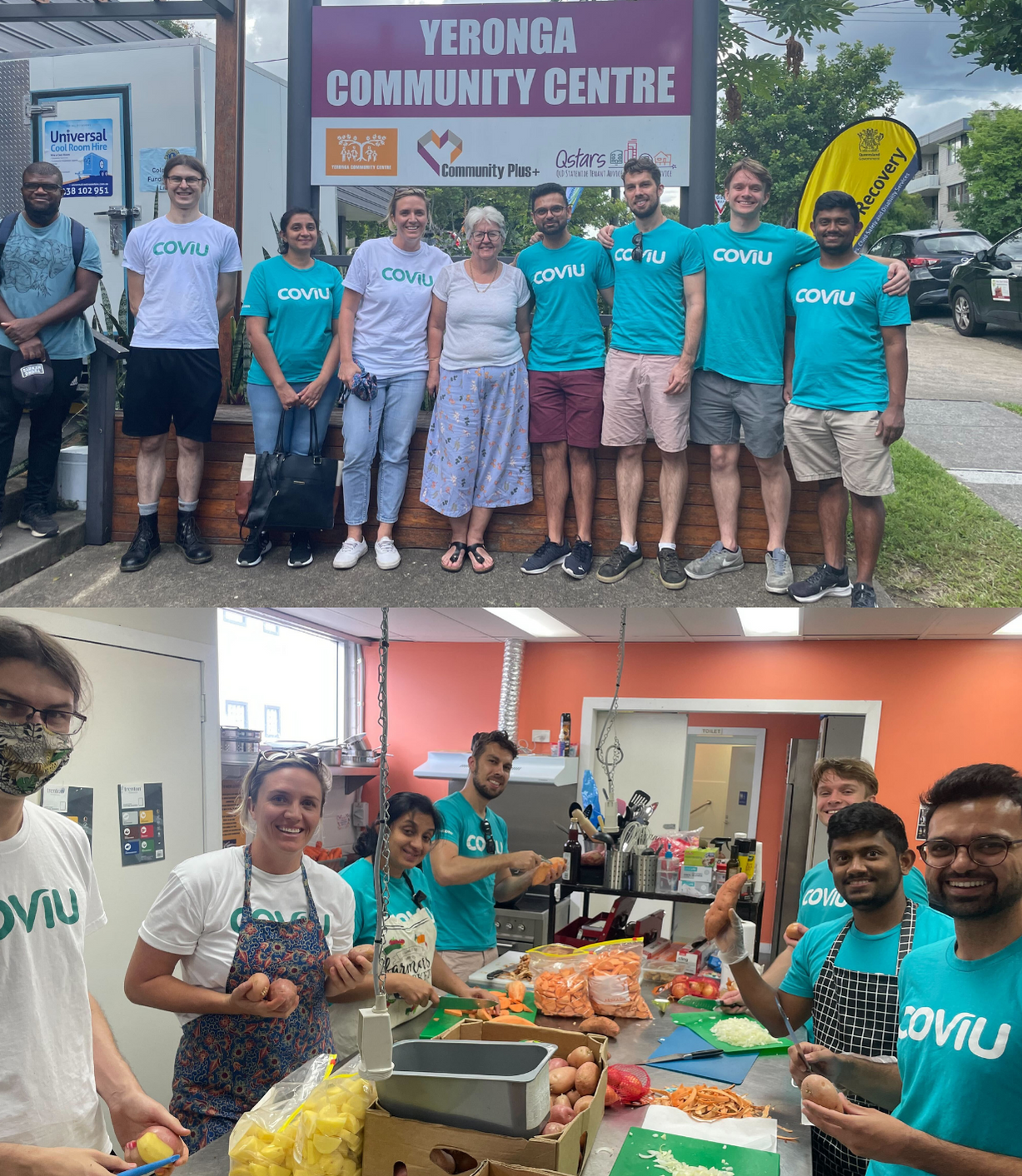 ---
This experience for both the QLD & NSW Coviu teams started with a company off-site that didn't quite turn out as planned.
As a remote-first company, with team members located worldwide, the Coviu Global team were really excited to join together in Kingscliff for Coviu's Annual Off-Site in late February.

Unfortunately, due to the very tragic flooding currently happening in Northern NSW and QLD, the trip was postponed. So last minute that some team members were in the sky on-route and had to turn back suddenly.


A few other team members had also travelled to Kingscliff earlier than the rest of the group, ended up getting stuck there for a few days, unable to safely travel home.
The team in Kingscliff did what felt natural and got to work in any way they could to help those around us who were affected and needed assistance during this terrible time. Even when they themselves were far away from home with limited access to food, water and no power, still found it in their hearts to help any way they could.

The team banded together, gathering essential supplies such as bottled water and fresh produce. Liora (Coviu Operations Manager) and Kristy (Coviu Business & HR Manager), hiked down a hill, through mud and water to a main road where many cars were stuck in a tunnel. These people either did not want to leave their car and belongings with the prospect that the roads would soon be clear, or they were unable too due to the treacherous conditions it would take to walk to safety.

On the journey, they met the lovely Terry. Terry and his wife were stuck, with a dead battery and urgently needed prescription medication. They were able to get all the information they needed, hike back up the hill and drive to the nearest pharmacy to fulfil his prescription, making it back to him and his wife safely.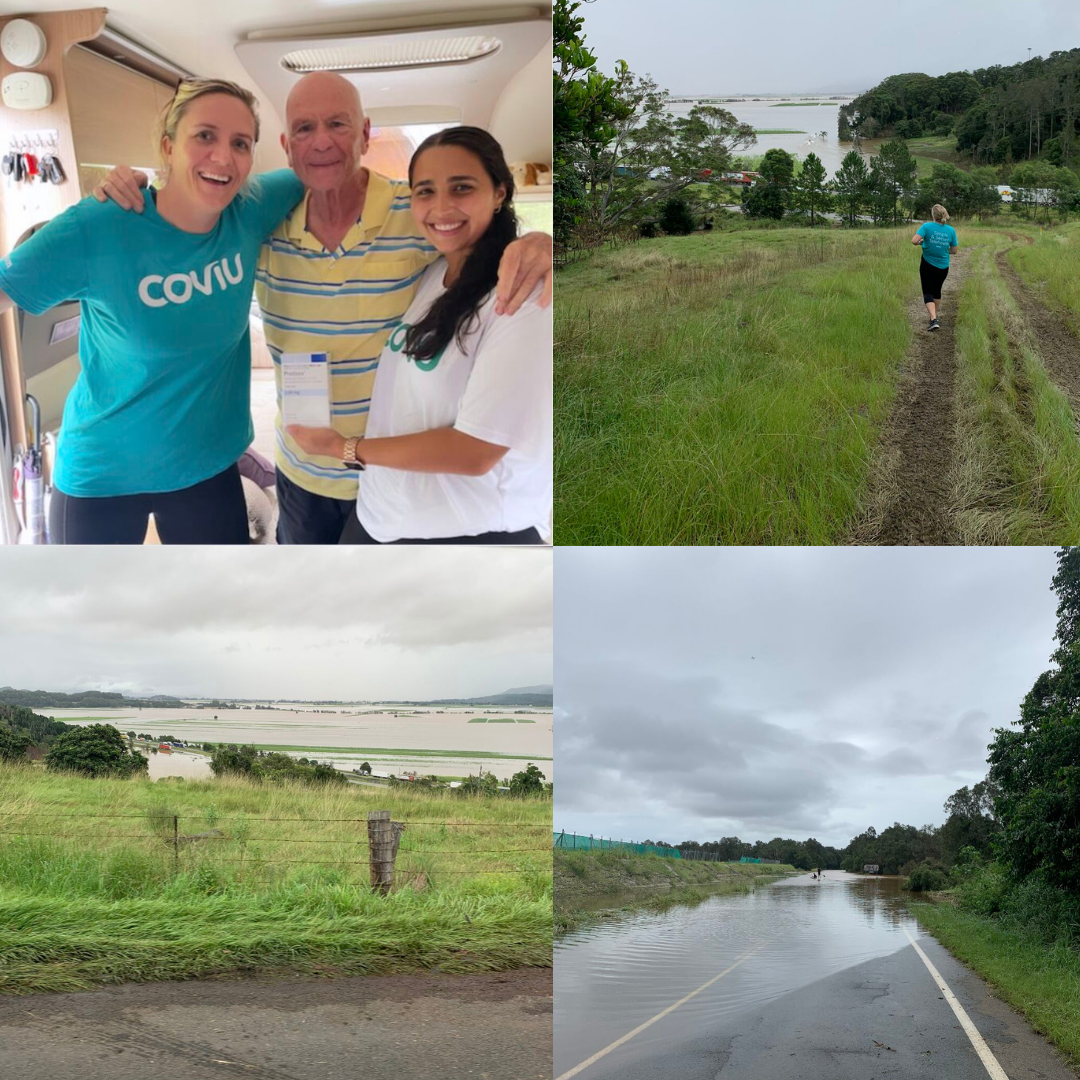 Australians have really shown so much support to each other during this time and it has been heartwarming to see. So we, at Coviu wanted to give back to our local communities in just a small way.


We extend our thanks to Our Big Kitchen and Yeronga Community Centre for allowing us this opportunity to give back.