Coviu Newsletter November 2018
November is shaping up to be another successful month for the Coviu team and we have some very exciting announcements and achievements to share with you.
First we would like to say a big thank you to each and every one of you. It is with your support, enthusiasm and commitment to improving healthcare access for your communities that we are able to provide such a seamless platform for digital health.
Coviu will not only continue to work with you to provide better healthcare, but we are consistently looking for ways in which we can maximise your compensation and increase flexibility for your telehealth practice.
Catch us next at the Wild Health Summit in Sydney November 20th!
---
A huge industry award for Coviu!
Continuing our winning streak from last month's HealthHack victory, Coviu has won the Innovation Award at the HIMSS AsiaPac18 Conference! This is Silvia with Aqeel Akber - one of the developers - sharing the award.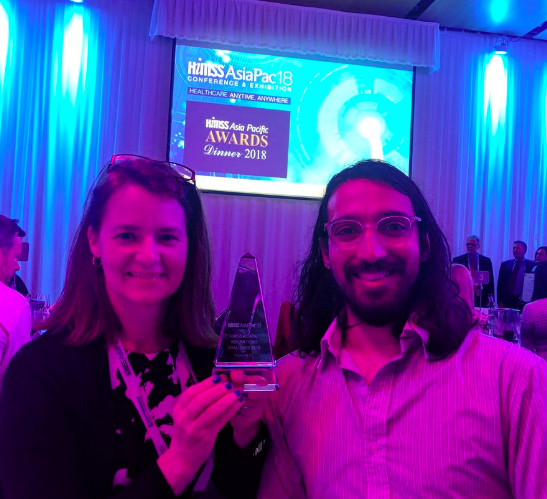 Held in Brisbane from the 5-8 November, the Healthcare Information and Management Systems Society conference HIMSS brought together health information experts from public and private healthcare to discuss latest developments in technology. Some of the topics discussed include digital transformation, health information exchange and data to knowledge (HIMMS 2018).
The competition for the Innovation Award was hard with companies from all over the world competing. We are delighted to have won this prestigious award for our development of PhysioROM: an automated range-of-motion analysis which can be used directly inside a live video consultation. It's one of the tools that we're working on to bring richer information into a telehealth consultation.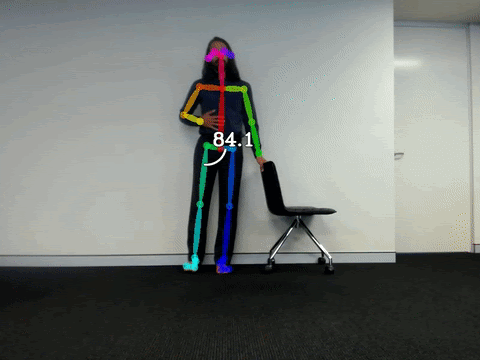 We are inspired by this win and will continue working hard to provide innovative and effective Telehealth solutions.
---
Exciting news: Coviu 2.0 is now live!
We have been hard at work renovating Coviu's website in order to bring you new and improved features, and we are glad to finally announce that Coviu 2.0 is now released.
You will be welcomed by a new Website that now represents our commitment to Healthcare. I recommend you read our "About" us page - it captures our motivations, values and vision, and explains our journey.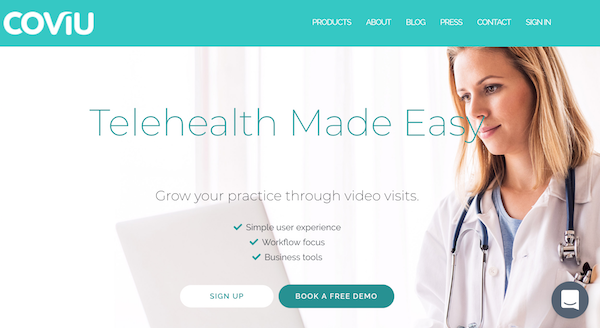 Also be aware that our Terms of Service and Privacy Policy have changed to reflect the situation that we are now a stand-alone business separated from the CSIRO and NICTA.
With the new Website, our application has also received an upgrade and we have released many new features. We have packaged them up in three shiny new product tiers so you can get on the right plan for your business with upgrade opportunities as your business grows.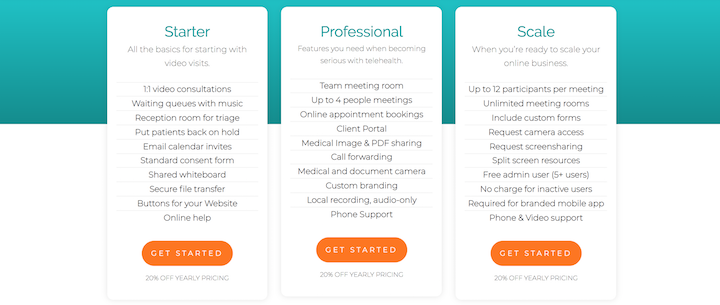 The 3 tiers with various features and capabilities.
Some of the new features in the higher tiers include:
Appointment bookings from within Coviu
Patient payments from within a video call using Stripe
Audio recording of sessions if consent is given by all participants
Free admin users for larger groups
Check out the updated website tiers here.
---
Book Release: 'Beyond the Clinic: Transforming Your Practice with Video Consultations'
We're always trying to help healthcare businesses make it easier to embrace technology. We've heard many stories of clinicians having trouble with video consultations and we've wanted to lend a helping hand.
I am therefore excited to announce that I've written a book about what it takes to convert your practice with video consultations. It will be launched at the Wild Health Summit on November 20th.
Beyond the Clinic contains a framework with a practical 5 step approach to embracing video visits for your business and making it sustainable.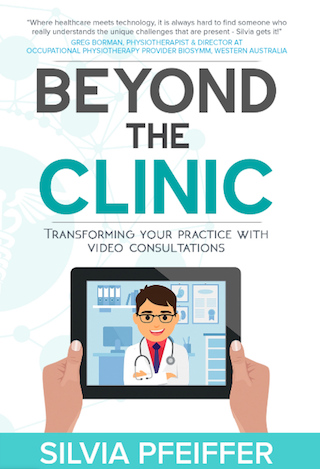 Click here to purchase 'Beyond the Clinic'
---
Guest Blog post: Dr Jocelyn Lowinger's rewarding journey with Coviu
If you haven't seen our new blog yet, you should go check it out at https://blog.coviu.com/. We've been writing a lot about things that interest you, how to do marketing and other helpful articles. And we've just had our first guest blog post.
As a Doctor and coach for medical professionals with over 25 years experience, Dr Lowinger offers great insight into overcoming some of the barriers associated with adopting Telehealth for your practice. She discusses a concept known as 'imposter syndrome', which is when an individual experiences negative self assessment and feelings of incompetence. Dr Lowinger provides useful suggestions on how to overcome such emotions and fully embrace Telehealth in order to successfully grow your business.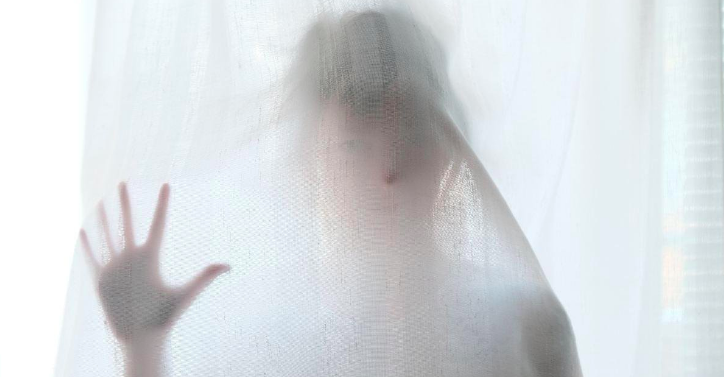 ---
As always, don't hesitate to contact us for more information on the latest Coviu changes. We're always busy developing new features to help improve your workflow, allowing you to work more efficiently and grow your Telehealth business.
See you on Coviu!

Silvia
CEO Coviu