The latest news from Coviu Global HQ! (July2018)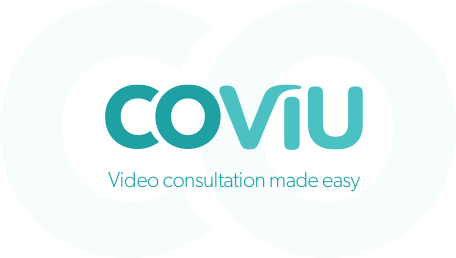 Welcome to our Newsletter for July 2018. We've had a storming month here at Coviu with 3 new employees in our Tech Team in Brisbane we are ramping up our development to meet client demands as we gain more and more traction within Healthcare and more specifically the Telehealth Arena! Very exciting times indeed.
We're so glad that you are coming along with us for the ride! We're attending lots of events, planning Coviu training, workshops and much more so stay tuned!
---
​New feature - Group Sessions
We have developed a new group session feature so you can now use Coviu for more than 4 people in a call. Think about group therapy, larger care team meetings, or multi-disciplinary team meetings. We can now make this feature available for early testing - as a thank you to early users, we will offer you the feature for free for 2 months.
After that, it will be part of new upcoming pricing tiers. To get involved please email Jo@coviu.com
​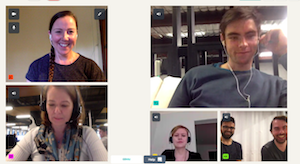 ---
​
Upcoming events on the Calendar
We look forward to seeing you at the SFT-2018 Darwin, 22-24 October 2018.
This is one of our favourite conferences and this year it's sponsored by CSIRO, where Coviu was born, so we will go to attend and hear everyone's stories and experiences.
In addition, our CEO will be offering a workshop on "Beyond the clinic: transforming your practice with video consultations", so don't miss the opportunity.
​

​
Shortly followed by the ACRRM 2018 Darwin, 25-27 October 2018.
Another superb event from the ACRRM in partnership with the Royal Doctors Association of Australia and the peak national event for rural doctors!
​

​
---
​
Partnerships
Any Nabooki users out there?
​
​
Online booking software & scheduling system "Nabooki" will save you time and money, increase efficiency and customer satisfaction. If you're looking for a seamless way to manage patient bookings, meeting and events, check out their website and let us know if an integration into their booking system would be of interest - www.nabooki.com
If you are a Nabooki user, please contact silvia@coviu.com
Wolters Kluwer UpToDate decision support?
​
Wolters Kluwer www.wolterskluwer.com is the only clinical decision support system that has been linked through independent research to improve patient outcomes and decrease costs.
Their content covers 11,000 topics across 25 specialties and produces instant recommendations to allow clinicians answers to their questions.
We've spoken with Wolters Kluwer about their UpToDate product, which provides evidence-based decision support to clinicians. We discussed whether access to such information within a video call through a simple click of a button would be useful to Coviu users. UpToDate costs US$519 a year and it redeems CPD points.
If you are interested in this feature, please contact silvia@coviu.com
---
​
How about a Coviu Community?
​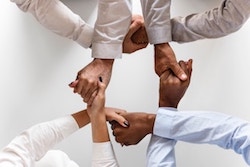 ​
Coviu's support through the Website help site is pretty awesome https://help.coviu.com. But sometimes you just want to find out from other people how they have solved their problems in their practice.
We're considering setting up a Forum where Coviu users can talk to each other.
Would you actively use such a feature?
​​