#8: Amazing new team pages!
Once we had the video call page under control, we could finally turn our attention to prettying up the team pages.
Teams are how we enable groups of people to work together and offer services to externals. Think for example of a doctor's practice which may be distributed over several sites. The people working at the practices may need to catch up with each other every now and then via video — maybe a daily team meeting — and then they may want to offer video consultations to patients. With Coviu, they can do both these things and thus run a distributed practice effectively. The practice would sign up for a Coviu account and all practice employees would sign up as members of the account. Patients would not need to set up for an account with Coviu, because they can come into a consultation room via a simple URL that would have been emailed to them.
So in June we made the team pages prettier, easier to manage, and more responsive for smaller screens.
Subject: "Amazing new team pages!".
Date sent: 20th June 2016.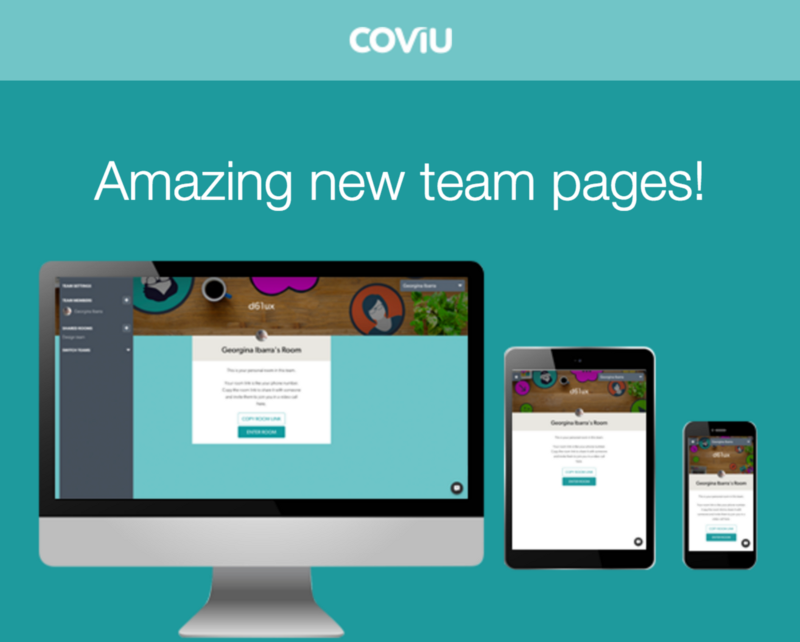 Hi user,
If you've got a team account, you might have noticed some improvements in the last week: the team pages have been given a complete overhaul and we've published some very helpful tutorial videos.
— -
NEW TEAM PAGES
Last week we released huge improvements to our team and settings pages. The pages not only look fresher and more modern, but also work better on mobile devices and smaller screens. In fact, this release is in preparation for our upcoming release of iOS and Android apps.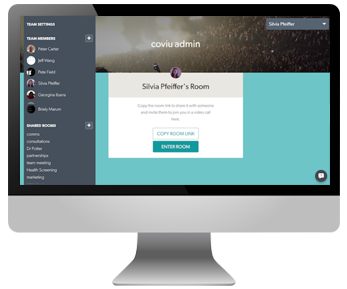 You'll find your personal details at the top right, team settings at the top left, below which you can reach the rooms of each team member and the shared team rooms.
— -
TUTORIAL VIDEOS
We've created 15 short videos that answer some of the most frequently asked questions about Coviu. The videos show Coviu features for both types of accounts — Individuals and Teams.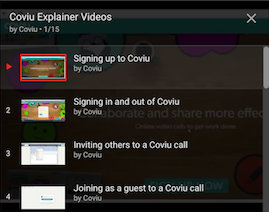 As you flip though them, you might discover things you previously missed — for example, did you know how to change the input camera or mute yourself?
— -
We'd love to get your feedback — you can simply email support or me at silvia@coviu.com.
We're also happy to join you in a Coviu call to walk you through our features.

See you on Coviu!