#7: Text chat and team accounts!
A glaring gap in Coviu functionality was closed as we launched paid team accounts: we finally added text chat. It's a not a functionality that is used often during a video call, but it's really useful for sharing URLs and for communicating when there is an issue in the audio connection.
As it turns out, text chat can also be really useful as an extension mechanism for new functionality — what is now known as conversational commerce. So-called bots can listen on text chat interfaces and undertake a specific action when called upon.
In the Coviu context, where experts provide services in a call, one can imagine the expert requesting additional services join a call, e.g. a translator could be booked on the fly and join an ongoing call, an image analysis algorithm could join a call to analyse a medical image, or a local coffee shop could be asked to bring food and beverages into an ongoing long session.
Subject: "Chat is here / Team accounts leave beta".
Date sent: 28th April 2016.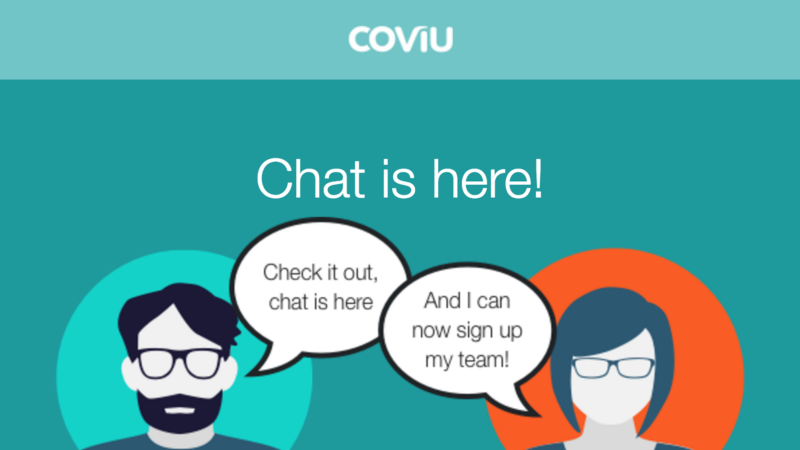 Hi user,
Firstly, thanks for coming onboard with Coviu in our early stages — your input and feedback has been invaluable in pushing us to deliver the best solutions for you. We have come a long way, and there's much more functionality in the pipeline so we appreciate you sharing this journey with us!
This week's announcements in brief:
Self signup for teams is released
You can now text chat
Meet us at the Australian Telehealth Conference
YOU AKSED FOR IT — COVIU CHAT IS HERE
You asked. We heard you.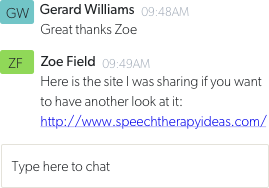 Introducing the new Chat feature on Coviu, making it easeir to share links during a call.
Simply click on the speech bubble icon at the top right to reveal or hide the text chat drawer.
TEAM ACCOUNTS GRADUATE FROM BETA
As of Tuesday 26th April, Team Accounts will be open to the public.
With the Team Account, professionals can now create as many virtual meeting/treatment rooms as they require. We are opening up access to the platform so that more people can enjoy the benefits for a low monthly rate of $17 per users.
If you sign up for a team account before 1st June, you will receive two weeks free trial time and a plaid plan at 50% discount for another three months. You can get more discounts via our referral program.
— -
COVIU FEATURED AT ATC 2016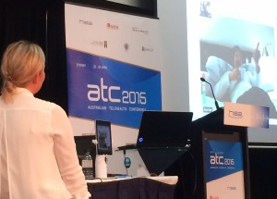 Come visit us in Sydney on the 28th and 29th April at the Australian Telehealth Conference (ATC) 2016. The Hon. Jillian Skinner MP, NSW Minister for Health will be presenting with the focus on breaking barriers and building scale.
Coviu is taking the stage on Day One so register today to avoid missing out www.hisa.org.au/act .
— -
We'd love to get your feedback — you can simply email support or me at silvia@coviu.com.
We're also happy to join you in a Coviu call to walk you through our features.

See you on Coviu!
http://coviu.com/