#3: Add something to the conversation
This release took Coviu another major step forward towards a standard way of dealing with shared "documents" and with collaboration features. The types of "documents" that we introduced sharing for included images, pdf files, whiteboards and screenshares.
We introduced not only a standard location for rendering such "documents", but also a standard way of listing loaded documents and a standard way of displaying interaction tools appropriate to the "document" type.
All these improvements are helping to build a video calling interface that has a fixed layout framework but at the same time is flexible to be extended with new functionality.
Subject: "Add something to the conversation".
Date sent: 7th September 2015.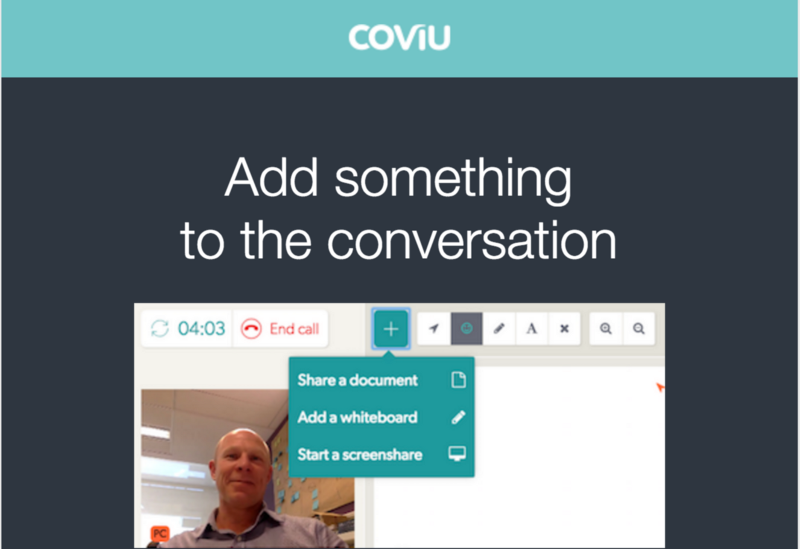 Hi user,
We've worked really hard on our top requested features — so be prepared to be amazed with this week's release!
Add a whiteboard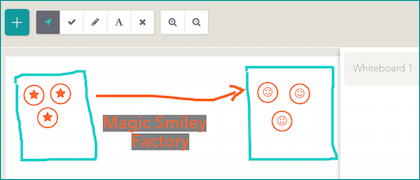 Scribble your plans and ideas together on a shared whiteboard. You can add as many whiteboards as you like and they stick around in the document tray, so: happy brainstorming! Try it out now
Start a screenshare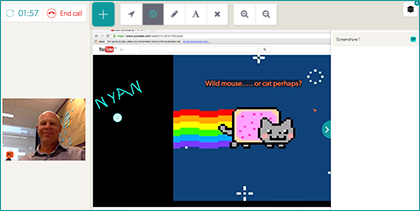 You can now share any screen from your computer into a call. The screenshare is added into the document area just like any other content — you can even scribble on it!Try it out now
Zooming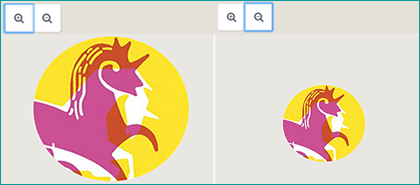 And finally, the most requested feature: document zoom! It's synchronised between everyone. And yes, it works on all types of documents — images, pdf, whiteboard and screenshare. Try it out now

We'd love to get your feedback — you can simply email silvia@coviu.com or pedro@coviu.com. We're also happy to join you in a Coviu call to walk you through the new interface.
See you on Coviu!

http:/coviu.com/