Here's number two of our mailouts. It introduces the all-important knocking feature that allows guests to enter video calls without needing to sign up to Coviu — a key feature of Coviu.
Subject: "Coviu new doorman feature".
Date sent: 30th July 2015.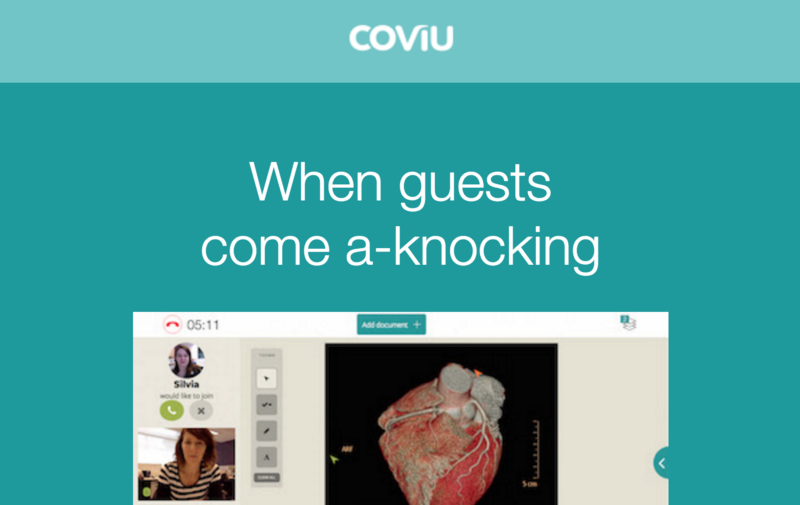 Hi user,
We've just released a new feature for Coviu. We call it the doorman. The doorman announces the arrival of guests in a Coviu room. Guests are people that are not part of your team, but have been invited into a session in one of your Coviu rooms.
Think of it as somebody knocking on your office door or your meeting room door and waiting until you're ready for them to enter.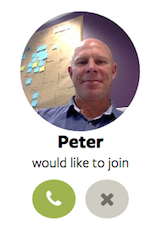 Coviu gives you more than the real world: guests are asked to introduce themselves with their name and a photo before knocking. This allows you to see who is waiting and let them in when you're ready.
But don't forget: only logged in members of your team can now enter and use one of your team's rooms without being introduced by the doorman, so make sure you are logged in before entering your rooms.

We'd love to get your feedback — you can simply email silvia@coviu.com or pedro@coviu.com.
We're also happy to join you in a Coviu call to walk you through the new interface.
See you on Coviu!
Silvia.